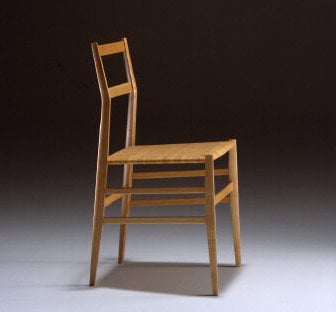 September 30, 2009
It's Got Legs
From London Design Week, an intriguing homage to Gio Ponti's 1957 Superleggera chair
Images: Nick Rochowski/courtesy Andy Martin Associates
In the late 1940s, Gio Ponti embarked on a decade-long experiment in super-lightweight furniture design that resulted, in 1957, with his Superleggera chair for Cassina, which weighs a mere 1.7 kilograms (or about 3.75 pounds). At this year's 100% Design exhibition,which just wrapped up in London, a designer named Andy Martin released an homage to Superleggera that attempts to recreate Ponti's chair without the horizontal braces he used to support the legs.
.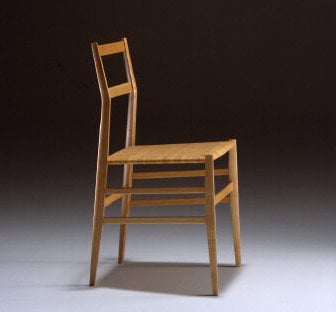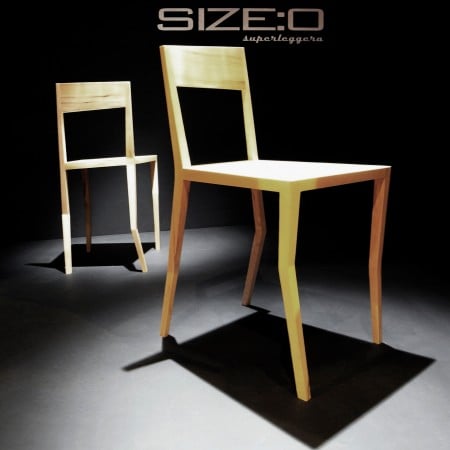 Left: Ponti's Superleggera chair, with leg braces; right: Martin's Size 0 chair
After numerous failed experiments, Martin realized that by shifting the angles of the legs in different directions, he could successfully stabilize the chair without the braces. The result, which he's calling Size 0, is a charmingly askew take on a modern classic.  For now, however, the chair is just a prototype; whether it will hold up to the rigors of actual production remains to be seen.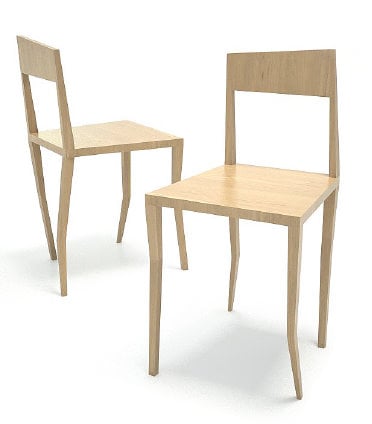 Related: In July, we wrote about the World's Lightest Chair, which tips the scales at only 1.36 pounds. At the 2009 ICFF, our executive editor fell for the "perfectly sublime" Hiroshima chair, by the designer Naoto Fukasawa. In the magazine, our writers have tackled countless new seating designs, including recent chairs by Ettore Sottsass, Konstantin Grcic, and Eric Chan.
"After many different versions failed when tested, I realized that by shifting the angle in different directions, at the lower half of the leg, one could control the various forces, transferring most of these straight through to the ground and not through the joints,"