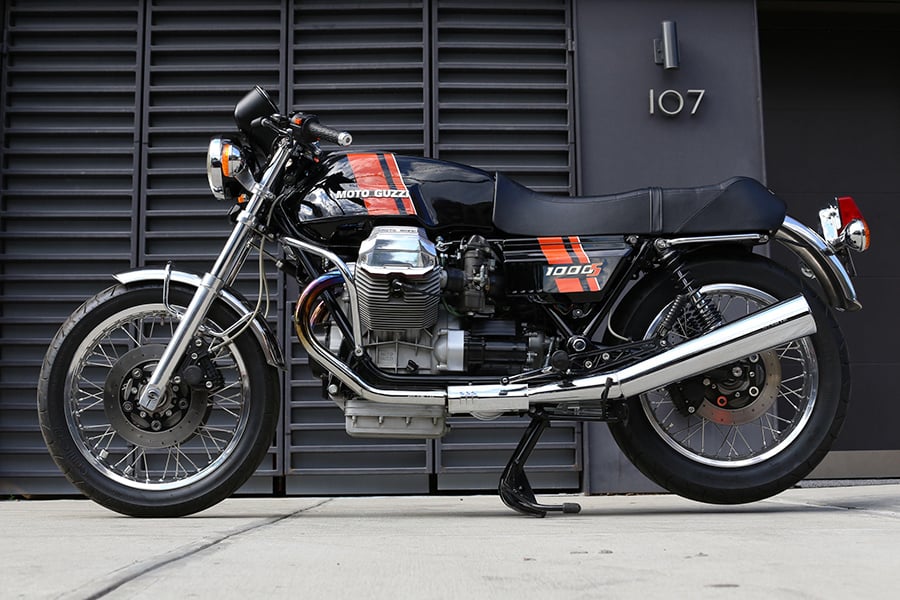 June 26, 2018
Designer Hlynur V. Atlason on the Motorcycle That Inspires Him
The first time I saw the Moto Guzzi 1000S was in 2004, while working on a project at a photography studio in New York City. The motorcycle made a big impression on me, and would remain in the back of my mind for years to come. The 1000S represented a perfect balance of Italian […]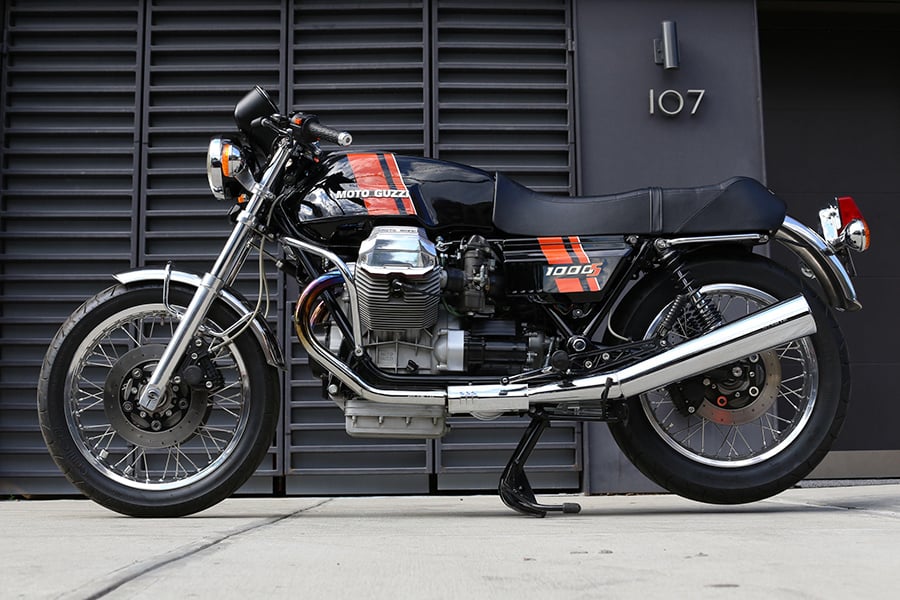 The first time I saw the Moto Guzzi 1000S was in 2004, while working on a project at a photography studio in New York City. The motorcycle made a big impression on me, and would remain in the back of my mind for years to come. The 1000S represented a perfect balance of Italian design, mechanical refinement, masculinity, and performance. It was a meticulously organized pile of steel.
It wasn't until much later—when I started looking for a 1000S for myself—that I discovered that this motorcycle was introduced to the market in 1991 on a frame designed decades earlier by legendary engineer Lino Tonti. The styling references the Moto Guzzi V7 Sport from the early '70s; however, the 1000S has more horsepower, robust brakes, and other features that have come to be expected from recent models. Like the revival of the Volkswagen Beetle, it was one in a breed of popular "retro" design objects.
Almost 30 years after its introduction, the bike has become a collector's item in its own right. In 2017, I found a 1000S in good condition on the West Coast, one of only 19 imported into the U.S. that year. The way the motorcycle rides matches its fantastic look, with function, mechanical beauty, and atmosphere acting together in the right proportions.
Hlynur V. Atlason runs the Manhattan-based design firm Atlason, practicing design informed by research, brand, and craft. He recently launched the Von collection for Ercol at Salone del Mobile and ICFF. Lína, his new chair for Design Within Reach, will debut this fall.
You may also enjoy "This New Lighting Fixture Flexes in Any Direction Thanks to 3D Knitted Fabric and Ultra-Thin LEDs."