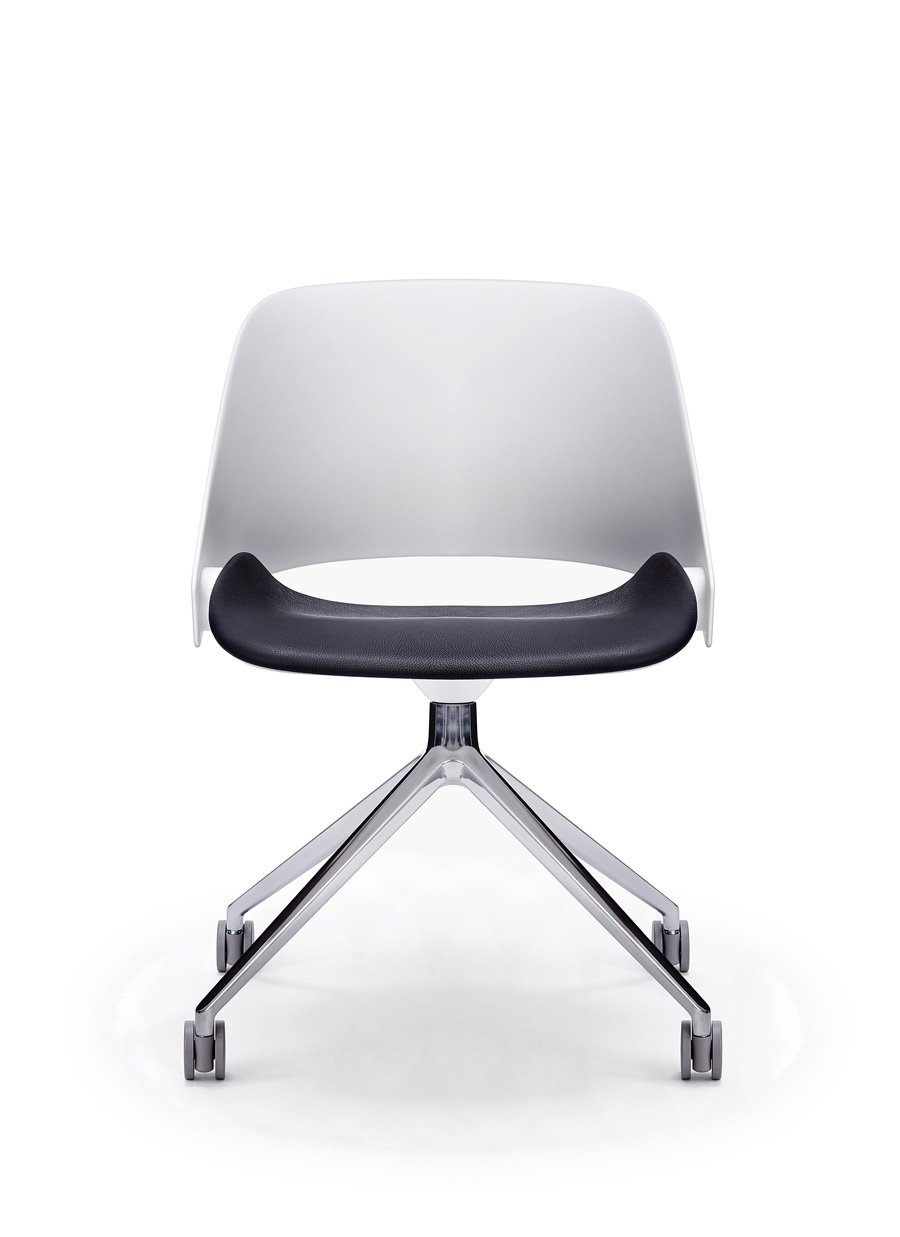 June 15, 2018
Industrial Designer Todd Bracher is Making User Experience a Priority in His Products
The designer discusses his approach to workplace design, and his new forays into branding strategy to give manufacturers a global edge.
Todd Bracher is mostly known in the industry for his furniture and product designs, but he is fast making a name as a branding strategy leader, too. As an adviser to American manufacturer HBF, Todd Bracher Studio has helped the company expand into new markets and reach a more contemporary global audience.
Today's user-centered work environments have come a long way from the plans of the 1990s, in which cubicles made efficient use of real estate, often at the expense of comfort and experience. Bracher and HBF's vision is in line with current thinking about humanistic design: The aim is to make workplace furniture more comfortable, but not too comfortable. It's all in support of more collaboration, more creativity, and, ultimately, more productivity.
In approaching any design problem, Bracher begins with an open dialogue with the end user. In his words, "It's not about the table, but it's about the people at the table. It's about the conversation." The job of the designer is "to support that activity, but get out of the way and let the end-user experience be as seamless as possible."
Vela, Bracher's new conference chair for HBF— which makes its debut at NeoCon this month—is the latest example of this user-first approach: "We've taken away any additional controls," says Bracher. This means an auto synchro-tilt that swivels and moves with the sitter. (The only thing the user needs to adjust manually is the seat height.) In this way, Vela signals a return to basics, combining comfort and functionality, while also presenting a sophisticated silhouette. The sleek look is intentional; HBF engineered the chair so it would have all the intuitive movement capabilities without looking "like this giant masculine chair," says Bracher. "Vela is really a gender-neutral point of view of conferencing."
Todd Bracher Studio's back-to-basics strategy is shaping HBF into a brand that skillfully meets the demands of practical business goals and manufacturing constraints, contemporary culture, and human experience in each product. "When you merge those layers," Bracher says, "then you have a true winner."
You might also like, "Ghislaine Viñas's Convention-Defying Approach to Interiors."