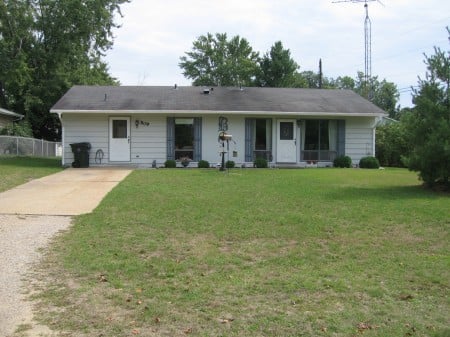 September 12, 2008
A Tale of Two Cities
27 landscape architects. 48 hours. A new master plan for a city in transition. Welcome to Xtreme LA.
A kayaker enjoys the beautiful weather yesterday in New Buffalo, Michigan.
New Buffalo, Michigan isn't sure what it wants to be. Seventy miles outside Chicago, the town of about 2,200 is home to a brand new casino. It's also home to a magnificent beach along Lake Michigan. The two attractions are on opposite ends of town and in between is a main stretch of road flanked in places by a hodgpodge of shops and bifurcated by railroad tracks and the very busy Route 12. New Buffalo was born a modest railroad town, but in the last few years some developers have discovered its waterfront potential and it is starting to change.
The emerging city is one of contrasts: There is the honking of geese as they take flight over Lake Michigan; there is the honking of the train horn as it trundles through town. There is the outdoor wonderland of the beachfront, where in choppy weather one industrious business offers surf lessons; there is the indoor wonderland of the casino, sequestered on 600 acres of wooded land and sheltered from the rest of town. There are the modest single-family homes of the year-round residents; there are the new million dollar waterfront houses for vacationers that now shadow those smaller homes.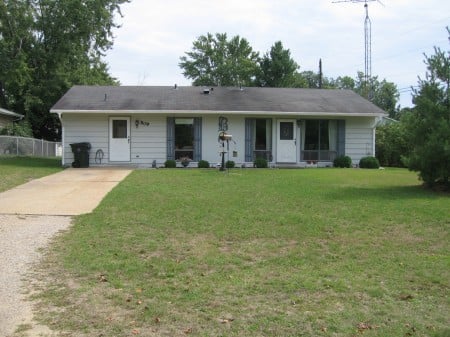 A typical rancher in New Buffalo. Across the street is …
A new million dollar home blocking the water view:
While some are aware of New Buffalo's natural wonders, most visitors entering town off of 1-94 to visit the new casino would never know that a few miles away sits a harbored marina and a thick swath of lakeside beach. So what's a city to do? How do they link their two biggest attractions-a casino and a beach-while successfully growing their small town?
If you're lucky, Landscape Forms comes to town to help.
The Kalamazoo-based company has set its second Xtreme LA competition here with the help of co-sponsor The Landscape Architecture Foundation. On Wednesday the company flew in 27 young landscape architects from firms across the country and put them up in a hotel on the water for a multi-day charrette. The goal: create a new master plan for a town that currently has no design standards and present that plan to the Mayor and other city leaders.
It's a bit like a reality-TV show. After a whirlwind bus tour led by the Mayor yesterday morning, the designers returned to a hotel conference room and split into three teams. One team is being led by Minneapolis-based Tom Oslund. Another is helmed by San Diego-based Kathleen Garcia of WRT. The third is being led by architect Alexander Lamis and landscape architect Kendra Taylor of Robert A.M. Stern Architects.
The teams had less than 24 hours to concept a solution and create a powerpoint presentation. Approaches have been vastly different. Oslund's team began by doing research into the history of New Buffalo, sending one team member back into town to interview the former mayor at his barber shop, before launching into an ambitious plan for the city's layout. The Stern team came prepared with google maps of comparable cities worldwide and a researched packet of information and ideas. They broke their team in two: one working on theories, the other working on implementation. The Garcia team took the approach that anything was possible, but that the natural environment would lead to the ultimate answer.
By afternoon sketches and small renderings started going up on the walls. By dinnertime, presentations took shape. Many stayed up until 4 am and woke early this morning to get back to it. They have about one more hour to finnesse their plans and their 20-minute presentations before presenting them to the Mayor and others from the city (who have made it abundantly clear how important this is to them. No pressure, designers).
So how will the three teams resolve the issues facing New Buffalo? You'll have to stay tuned and find out…
The group outside the casino yesterday. Photo by Jim Luning
Garcia and Lamis explore the beach during a tour of New Buffalo yesterday.
A landscape architect takes photos.
Back at the hotel, the landscape architects get to work:
Photo by Jim Luning
Photo by Jim Luning
Photo by Jim Luning