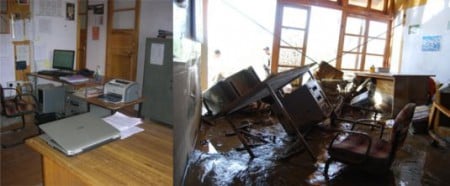 August 16, 2010
Flash Floods Severely Damage Arup-Designed School
1 School Outside The Druk White Lotus School in Shey, India, which I wrote about back in 2009, was seriously damaged in a recent flood and mudslides that took place in the remote Ladakh region of the Himalayas in last week. Preliminary estimates of the damage and repair of the buildings and infrastructure will cost […]
1 School Outside
The Druk White Lotus School in Shey, India, which I wrote about back in 2009, was seriously damaged in a recent flood and mudslides that took place in the remote Ladakh region of the Himalayas in last week. Preliminary estimates of the damage and repair of the buildings and infrastructure will cost over $130,000 (this does not include the cost of re-equipping the school with furniture, books, and computers, etc).
The school buildings, designed by Arup and Arup Associates, withstood the mudslide which was up to five feet deep in places. The administration courtyard suffered the most damage, with mud reaching the roof of the wall nearest to the school entrance, and the principal's office was filled with mud that reached waist high level.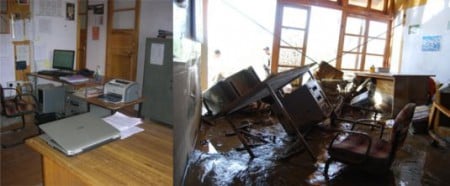 The school office before the mudslide. (Right): And after…


The IT Room before the  mudslide. (Left): And after…
Donations for the clean up and rebuilding work can be made at the school's website: www.dwls.org.