August 12, 2009
More Eco-Development Optimism
RMJM says its $1 billion Istanbul development is moving forward despite the global recession.
Images: courtesy RMJM
What global recession? Only a week after South Korean developers announced the completion of phase one of a $35 billion eco-city, the architecture firm RMJM is promoting its own $1 billion ultra-green mixed-use development in Istanbul. According to a press release, the four-million-square-foot development, which is expected to serve 20,000 people, is moving ahead despite worldwide economic woes, slated for completion in 2011. More images after the jump.
Set in the Atasehir district of Istanbul, the project includes a 60-story tower, 1,500 residential units, a five-star hotel, offices and conference facilities, plus landscaped public areas.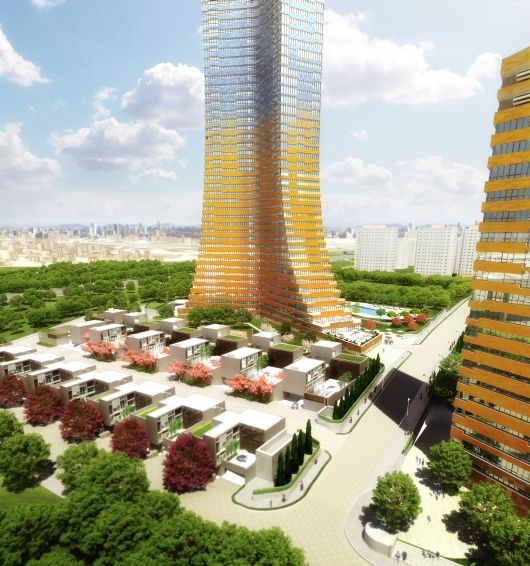 Green design features include rainwater collection sites, cooling water pools, and a "co-generation plant" that will produce electricity for the development.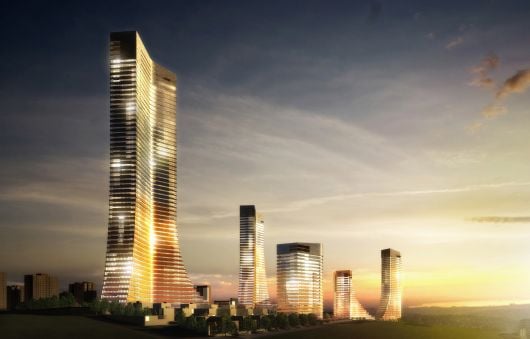 According to the press release, RMJM's plans for LEED certification will make this "the first, sustainable mixed-use development of its kind in Turkey."