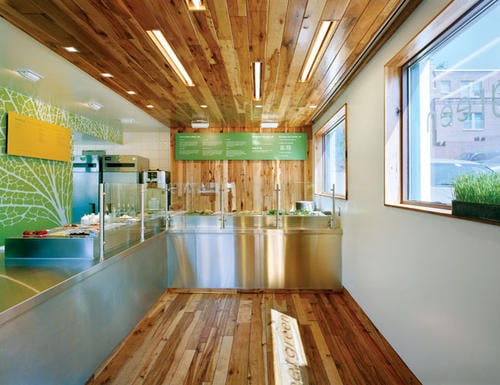 July 14, 2010
More on the 2010 Smart Environments Awards
Last week we posted a roundup of noteworthy design competitions accepting entries in the next few months. We wanted to take a moment now to call extra attention to one contest that is particularly important to us at the magazine: the fifth-annual IIDA/Metropolis Smart Environments Awards, which recognize interiors that are more than just pretty […]
Last week we posted a roundup of noteworthy design competitions accepting entries in the next few months. We wanted to take a moment now to call extra attention to one contest that is particularly important to us at the magazine: the fifth-annual IIDA/Metropolis Smart Environments Awards, which recognize interiors that are more than just pretty pictures. Eligible projects do have to be good-looking, of course, but the jurors are just as concerned with sustainability and accessibility. The idea is that these are spaces that embody the very best in 21st-century interior design, with aesthetics, human health and well-being, and environmental concerns all seamlessly integrated. Perhaps the best way to understand what make a Smart Environment is to study past winners—so here they are:
2009
THE PLANT CAFE ORGANIC
CCS Architecture
TWELVE WEST (above)
Zimmer Gunsul Frasca Architects
KROON HALL
Hopkins Architects and Centerbrook Architects and Planners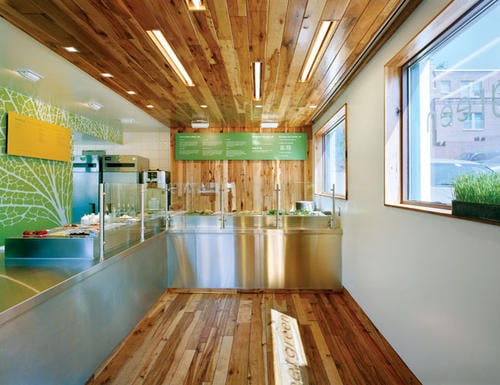 2008
ARABIAN LIBRARY
Richärd + Bauer Architecture
SWEETGREEN RESTAURANT (above)
Core Architecture + Design
ALLEY 24
NBBJ
2007
ISLAND WOOD
Mithun
STRATUS VINEYARDS
Burdifilek and Les Andrew
U.S. CENSUS BUREAU
Skidmore, Owings & Merrill
NAVY FEDERAL CREDIT UNION (above)
ASD
ECO-SUITE
Kantelberg Design
2006
GREENWICH STREET RESIDENCES (above)
Archi-Tectonics
LETTÜS CAFÉ ORGANIC
CCS Architecture
INTERFACE FLOR SHOWROOM
TVS Interiors
BANK OF AMERICA TRADING FLOOR
Skidmore, Owings & Merrill
THE EVERGREEN STATE COLLEGE
Mahlum Architects
.
The deadline to request an entry kit for the 2010 Smart Environments awards is September 23. Click here for the contest guidelines and to download the request for entry form.
.