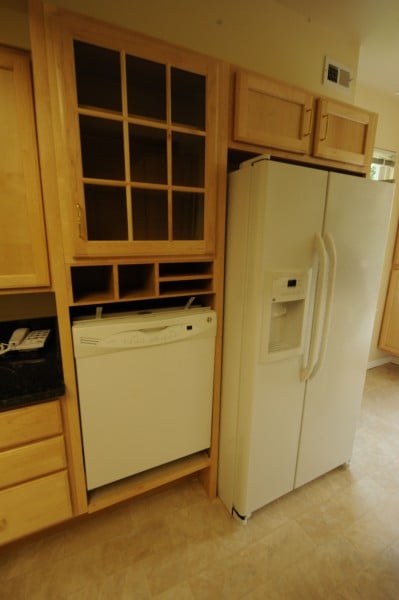 January 9, 2009
Multigenerational Design
By 2026, the population of Americans over 65 will have doubled to 71.5 million. So where are they going to live?
Ethel Percy Andrus, founder of AARP, joins President Dwight D. Eisenhower for a 1961 Conference on Aging. The model Eisenhower holds is of Freedom House, a universal design home developed by AARP. Photo courtesy AARP.
When the Obamas move into the White House on January 20, they will not only bring their two young daughters, they will also likely bring Michelle Obama's mother, Marian Robinson. According to AARP, the Obama's represent a growing trend. The number of multigenerational households in the U.S. are on the rise, increasing from 5 million in 2000 to 6.2 million in 2008,  or 5.3% of all households. AARP found that 24 percent of Boomers believe their parents or in-laws will move in with them. This raises some interesting questions about design: how can you accommodate the needs of kids, parents, and grandparents under one roof?
There are a lot of products and services out there to help prep a space for the arrival of a new infant. There are electrical socket plugs and cabinet fasteners, baby gates and, for the really fastidious, professional "baby-proofers" who will come and overhaul your home. There are less options, it would seem, when it comes to preparing your home for a grandparent or retrofitting your own home to accommodate your desire to age in place. AARP is on a mission to change that perception and to advocate for homes that can support a family throughout the many stages of life.
In honor of its 50th anniversary last year, AARP helped retrofit a vacant house in Northeast Washington, DC with universal design. Called the Andrus house (in honor of AARP founder Ethel Percy Andrus), the home incorporates simple techniques to make it easier for the elderly, but it also highlights design modifications that could benefit any home. Take the dishwasher as an example. In the Andrus House kitchen, it is raised several inches off of the floor. It makes it easier to access from a wheelchair, but it's also nice for any homeowner. It makes me wonder why I am hunched over my dishwasher all the time.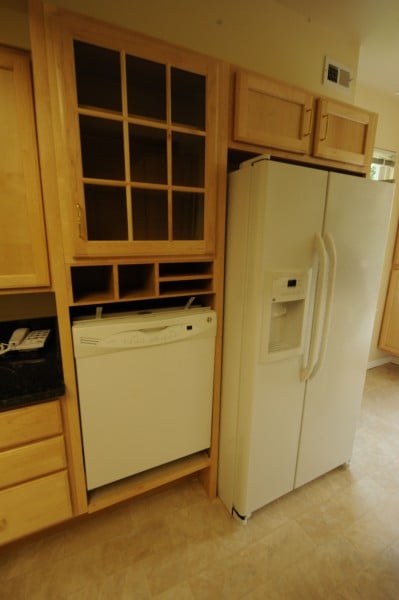 Andrus House kitchen. Photo courtesy AARP.
The kitchen also includes counters at variable heights, which again serves those in wheelchairs, but also younger children. The upper wall cabinets are set lower, making them closer to the countertop and easier to reach and any cabinet that is deeper than 12″ includes pull out shelving.
Last summer I spoke with Elinor Ginzler, director of AARP's Livable Communities initiative, about the philosophy behind the Andrus project. "You want your house to be safe, comfortable, convenient, and cool and universal design is not about making a home handicapped accesible. That is not the way to think about it," Ginzler told me. "I love to use the OXO products as an example: They are cool gadgets. Universal design can make your home fit your needs for a lifetime." (Ginzler also points to the designs of Michael Graves.)
"We have to think about this being relevant for a lifespan, it's not just about getting old," she added.
In addition to developing its own housing models, AARP is hunting down the best in human-centered design from elsewhere. They partnered with the National Association of Home Builders in 2007 to create an annual Liveable Communities Award. You can check out the 2008 award winners by clicking here.