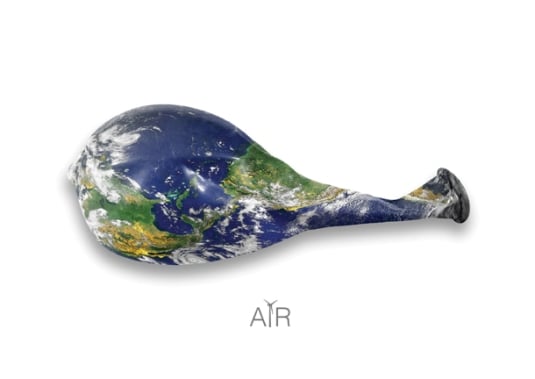 October 8, 2010
No Pollution Please
It is hard to think of a competition more symbolic of our times than the CoolClimate Art contest – which uses the internet to put art in the service of climate change awareness. In July, the organizers of the contest spoke to Metropolis's editor-in-chief Susan Szenasy about their mission to galvanize public opinion through iconic […]
It is hard to think of a competition more symbolic of our times than the CoolClimate Art contest – which uses the internet to put art in the service of climate change awareness. In July, the organizers of the contest spoke to Metropolis's editor-in-chief Susan Szenasy about their mission to galvanize public opinion through iconic images that communicate the tragedy and challenges of climate change in an arresting and provocative way.
Over 1,000 artists from all over the world responded to the call, submitting photographs, digital art and sculptures through the artist mega site deviantART.com. Twenty of those entries were chosen by a panel of artists and environmentalists, and then published last week on the Huffington Post web site for a popular vote. Here are the top three entries:
No Pollution Please, (above) by Greek photographer Christos Lamprianidis, was declared the winner yesterday, at the Center for American Progress in Washington, D.C. Second place went to AIR, (below) by Bolivian artist David Criado.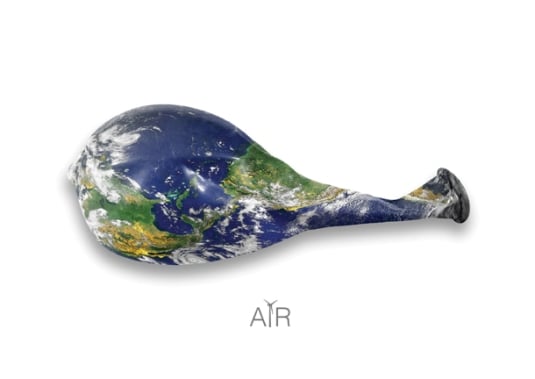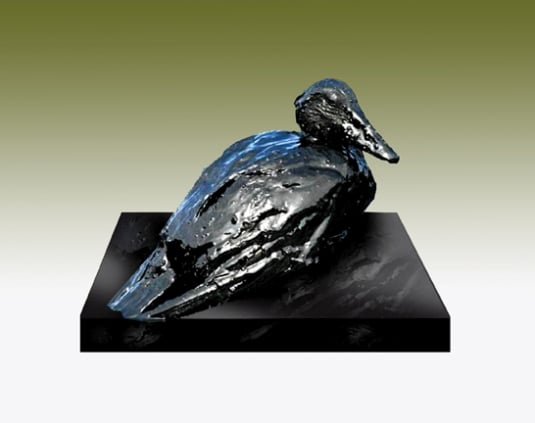 Wisconsin sculptor Donald Gialanella won third place for his Oil Spill Duck Sculpture, (above) which is actually molded from coagulated crude oil that the artist collected from the Louisiana shoreline. Don't Trash It by the Starkman Design Group and  Tick Tock by Juliet McIver placed fourth and fifth, respectively.
The winning entries are available for free use in non-profit communications about climate change, provided the artist is credited. So go on to coolclimate.deviantart.com, pick one you like for your blog or your emails, and help get the word – and the image – out.