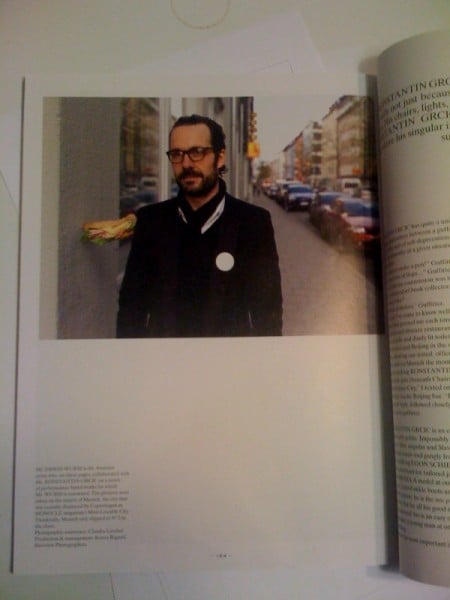 June 3, 2009
The Fantastic Mr. Grcic
A profile in the new issue of Fantastic Man includes some interesting trivia about the renowned industrial designer.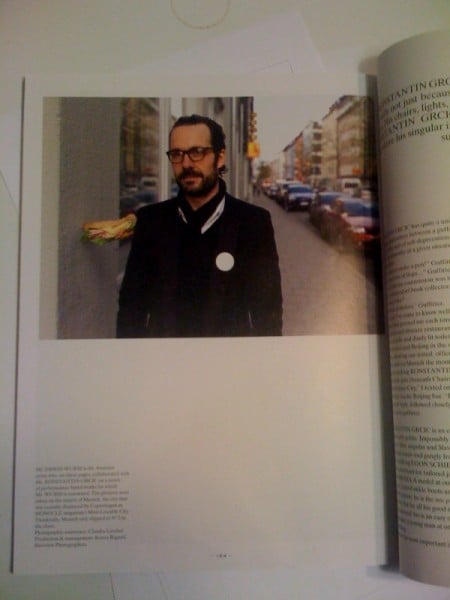 The new issue of the the Gert Jonkers and Jop van Bennekom–run semi-annual style journal Fantastic Man includes a profile of Konstantin Grcic, the German industrial designer who seems to charm every journalist he meets (myself included). While the writing is occasionally ridiculous ("his is an easy elegance, the kind that makes a young man at once formidable and compelling"), the story includes several interesting tidbits about the 44-year-old Munich resident. For instance: Grcic owns 14 bicycles–his favorite is a Tyrell–and he's currently designing a new urban bike for Muji, which he says "has to be totally utilitarian, yet still look incredibly cool." Also: he used to hang out at The Hacienda, the Factory Records–owned locus of the 1980s Madchester scene, while a student at the Royal College of Art (which he calls "very boring"). If you want to read more, you'll have to pick up a copy at the newsstand or shell out $38 for a subscription–Fantastic Man doesn't post its articles online.
Photo: For the issue, Grcic posed for a series of performance-based works by the Austrian artist Erwin Wurm.