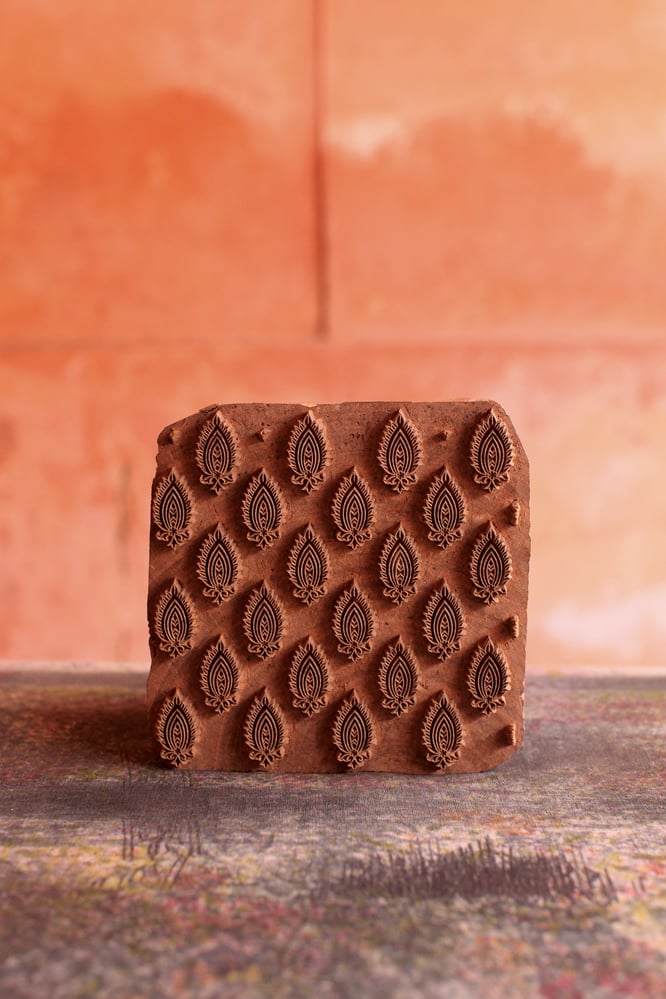 June 7, 2016
A Snapshot of Modern Indian Design in 200 Objects
A new book questions which parts of India's past its designers should hold on to.
A wooden block used to print fabric—one of couple hundred objects collected in the new book, Sar: The Essence of Indian Design
All photography courtesy Prarthna Singh
---
In the 19th century, handwoven woolen shawls from the region of Kashmir became so popular among India's colonizers that textile manufacturers in Britain began imitating the fabrics' intricate patterns and colors on mechanized looms—at the expense of the impoverished weavers in the colony. So successful were they that the predominant motif of the Kashmiri shawl is still referred to by the name of a Scottish weaving town, Paisley.
Swapnaa Tamhane and Rashmi Varma, authors of Sar: The Essence of Indian Design (Phaidon, 2016), use this story to illustrate the difficulty of pinning down any easy thesis on the nature of modern design in India. The histories of design in many postcolonial nations are complicated by unique political and socioeconomic factors; India's designers continue to fight for a foothold in an era when Kashmiri shawls are made in Chinese factories and paisleys are a mainstay of Pottery Barn catalogues.
---
More from Metropolis
---
So instead of defining the essence they promise in the book's title, Tamhane and Varma provide a beautiful survey of 200 objects of everyday use, each one a little lesson to non-Indians on subcontinental approaches to design. Some, like the wire-frame carriers used by tea sellers to ferry glasses, were created by unknown artisans; the perfection of their design has ultimately been proven by their ubiquity. Among those that can be attributed to contemporary designers, attitudes towards function and materiality vary widely. Ayush Kasliwal's utensils are based on the traditional begging bowls of monks, while IndiaUrban's Damroo stool discards the cane and jute of the seats that inspired it in favor of steel painted in vivid turquoise.
"Designers in this vast, complicated, fast-moving country have a number of issues to work out," the duo point out, including, among other things, which parts of their past, ancient and recent, to hold on to.
A multi-part lunchbox called a tiffin carrier
The wire-frame carriers used by Indian tea sellers

The out-of-production Ambassador car, whose design derived from the British Morris Oxford series III, and which most Indians associate with politicians
Swapnaa Tamhane and Rashmi Varma, authors of Sar: The Essence of Indian Design (Phaidon 2016), situate these ubiquitous objects alongside the refined work of contemporary Indian designers.
Ayush Kasliwal's utensils reinterpret traditional begging bowls of monks
The Spiro terra-cotta speaker dock, designed by New Dehli-based Thukral and Tagra, uses a clay dome to amplify the sound from a wireless speaker. Like a lot of Indian designs, it deftly balances tradition and modern technology.
IndiaUrban's Damroo steel stool painted in vivid turquoise with a handwoven cotton top