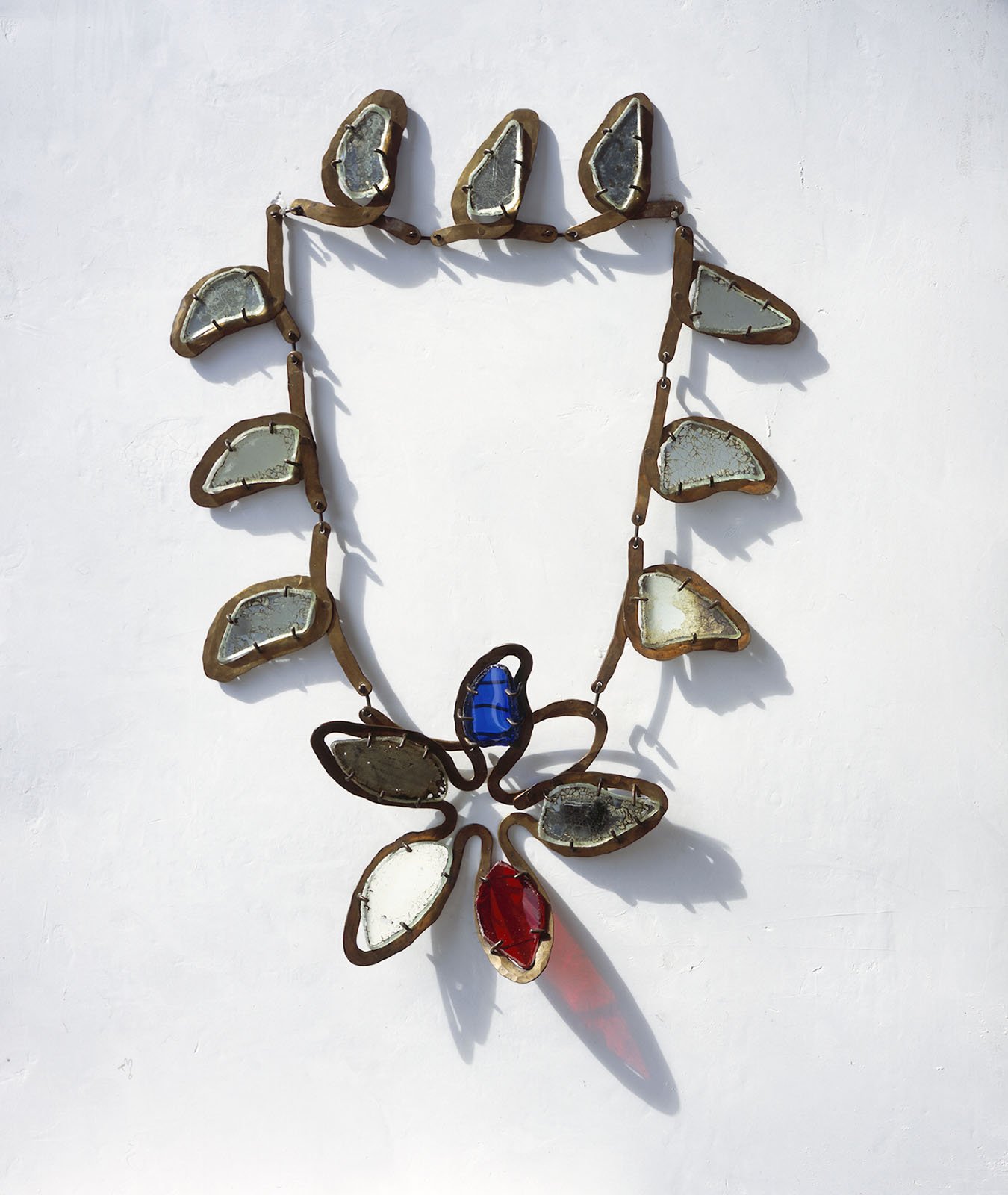 November 25, 2008
Calder's Jewels
The sculptor's (relatively) small-scale work goes on display at the Met.
Alexander Calder's monumental outdoor sculptures might have been his bread and butter—woe betide the corporate headquarters or museum without a sylphlike mobile guarding its entrance—but they were hardly his only meal ticket. From early goofy wire portraits of Jimmy Durante and Calvin Coolidge (some of which are now on display at the Whitney Museum) to custom-painted jets, the range of Calder's work was nothing if not expansive. Next month, the Metropolitan Museum of Art, in New York, will present the first exhibition exclusively dedicated to his 1,800 pieces of jewelry.
Like his spindly, ungainly sculptures, his oversize jewelry can take some getting used to. Presumably, the art patrons, socialites, and celebrities who wore Calder's work could also afford an assistant to keep stray brass tendrils out of their vichyssoise. More photos after the jump.
---
More from Metropolis
---
Necklace, c. 1938
Caged Crockery, c. 1945
Necklace, c. 1940
Calder Jewelry is at the Metropolitan Museum of Art from December 9, 2008, to March 1, 2009; 1000 Fifth Avenue at 82nd Street, New York; (212) 535-7710, www.metmuseum.org.
All images courtesy the Calder Foundation, New York / Artists Rights Society (ARS), New York