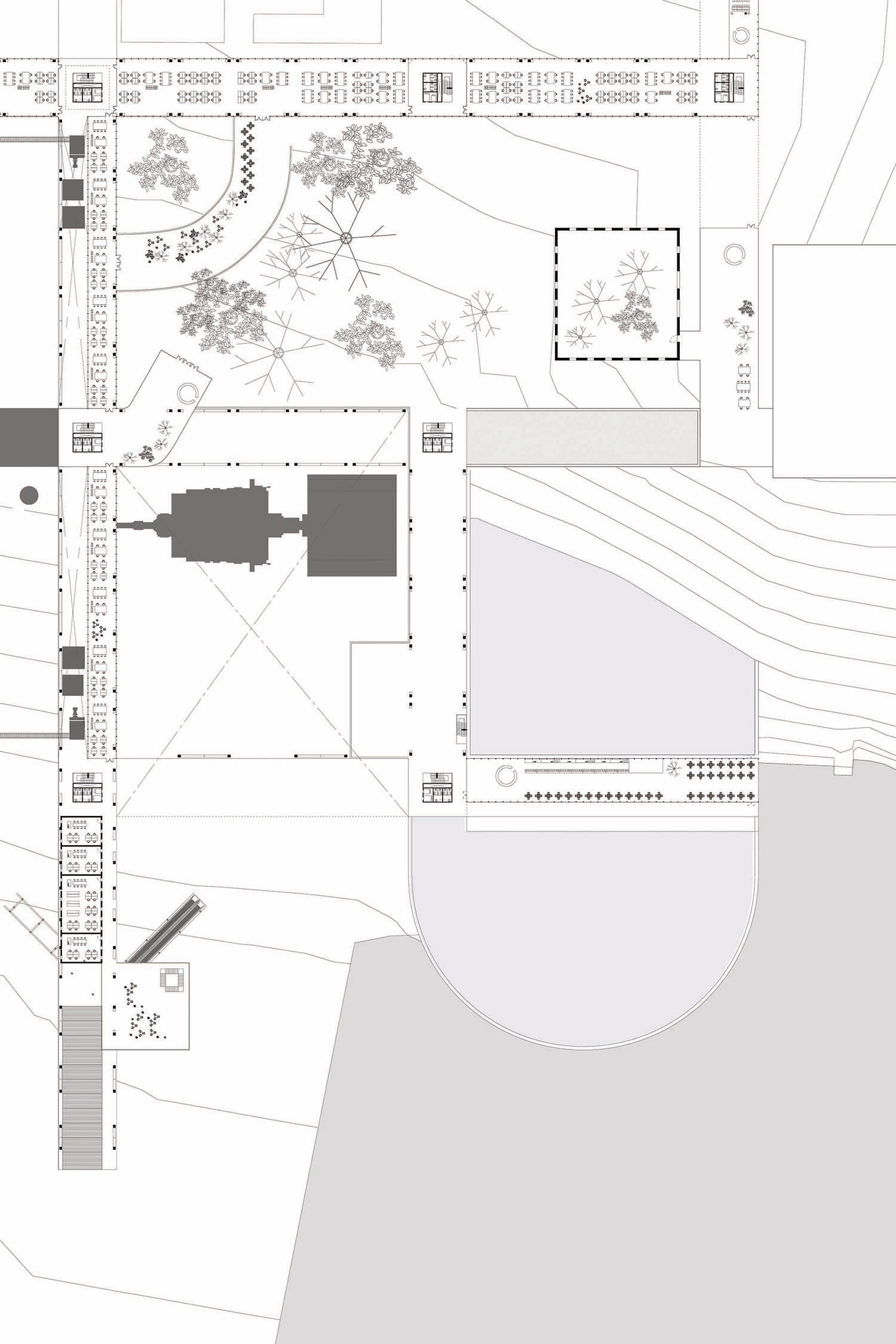 October 31, 2013
Stress and Wellness in Johannesburg: Part 5
Transitioning from temporary to permanent, from permanent to temporary
When we first visited Johannesburg, we viewed the urban panorama from the observation tower in the city center. It was raining and only a few artificial lights illuminated the city dimly, evidence of a lack of electricity and the absence of urban activities that bring life to this South African city. This urban realm appeared frozen. It looked as if it were waiting for some decisive moment. Evidence of Johannesburg's shortages is borne out in statistics: 12% of households live in informal dwellings, 15% live in Reconstruction Development Programme houses with no communal space, where clean water is limited, and paraffin and wood are used for cooking and heating.
These conditions are prevalent in Soweto, the suburban area of Johannesburg. Soweto's Orlando power plant, coal fired and now decommissioned, was one of the most advanced power stations in the southern hemisphere in its heyday, from 1964 to 1989. The location for the station was selected for its proximity to water for cooling and to railway lines for the delivery of coal. Today, it serves as a faded symbol of Soweto, and the South African government plans to develop it into a tourist destination.
---
More from Metropolis
---
Courtesy Daegeon Jeong
My project for the GSAPP studio proposes adaptively reusing the hollowed out and abandoned power plant–a brick, glass, and steel factory-like building sprawling across the middle of Soweto. The project's intent is to draw attention to the current minimal power sources and the effects this shortage has on the general public here; there is a lack of 21st century housing, insufficient amount of electricity and what is produced here is sold to surrounding areas, and the compounding conditions of neglect that result in poor hygienic conditions.
Courtesy Daegeon Jeong
The proposed program is for a new type of a sustainable power plant, which would still make use of the existing railroad track infrastructure and water resources, but span the site to become a new center between the University of Johannesburg Soweto site and the surrounding housing areas. The expanded factory-like structure, at once an extension of the existing building, would house laboratories, classrooms, and exterior courtyards that are large enough to construct equipment such as steam turbines and engines, as well as provide large-scale storage of resources from water to coal. No energy source is off limits. And as such, the idea that this new energy station could produce new forms and equipment for energy would push back on existing infrastructures further evolves into making Soweto a global player.
My conceptual model offers a new programmatic relationship between a power plant and a variety of educational programs such as an energy research lab and auditorium to intellectual property office. It also weaves in public functions from hotel to spa. It creates new spatial experiences for the public in terms of program, scale, material, and structure to re-energize Soweto's city center.
Daegeon Jeong received his Master of Science in Advanced Architectural Design (MSAAD) from Columbia University, GSAPP in 2013. Before attending GSAPP, he worked for five years at architecture firms in South Korea as a project architect/manager and acted as a coordinator for the 2011 Gwangju Design Biennale.
Read more posts from the Stress and Wellness in Johannesburg series here.