September 14, 2017
After Irma and Harvey, Architects Advocate Network Calls for Action
In the wake of two devastating hurricanes, the grassroots group is pushing for design and policy responses.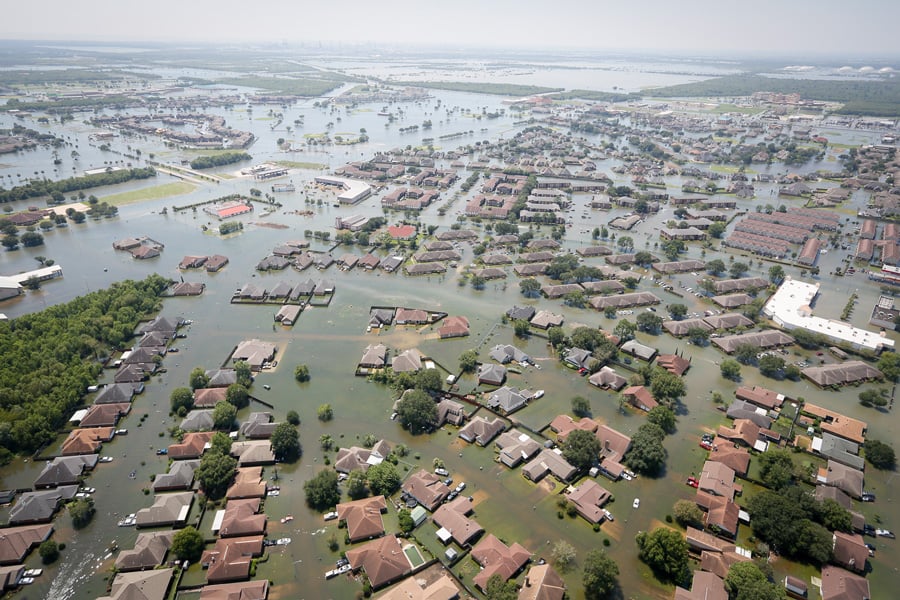 Yesterday, news broke that eight elderly individuals at a nursing home in Florida had died due to an air conditioning failure; the building's cooling system had shut down after Hurricane Irma's winds knocked a tree onto an electrical transformer.
The incident highlighted how the storms have caused enormous calamity across swathes of the U.S. While the damage and fatalities of Irma are still being calculated—the human toll is currently around 42—the destruction from Harvey to the built environment may reach up to $200 billion. Hurricane Harvey–related deaths now number at least 60.
Architects Advocate co-founder Tom Jacobs said in a statement: "Hurricanes Harvey and Irma have brought destruction, loss of life, and suffering. There is no debate that this is real and that it will happen again. There should also be no debate that, guided by our common humanity, we in the architecture and design community must do all we can to help ease the devastation that future storms will bring."
Jacobs described how architects could push for the placement of emergency generators on higher floors to avoid floodwaters, the installation of more permeable, rainfall-draining paving surfaces, and finally the general raising of buildings.
Additionally, he asked that architects contact their representatives regarding the bipartisan Climate Solutions Caucus. "The most innovative aspect of the Caucus isn't its content, but rather its procedural rules for membership: representatives must find a colleague across the aisle to join as a bipartisan pair…. This model—organizing in a non- or bipartisan way first, committing to constructive reason and prudence second, and getting into the specifics of policy last—represents true leadership in Washington, D.C. It is a powerful path for the urgently needed way forward in politics." (You can find your local representative here).
Lastly, he wrote: "I also urge you to visit Architects Advocate for Climate Change and sign our open letter to Congress. Government policymakers have the greatest opportunity to make a targeted, positive impact, since rational and responsible building, energy, and environmental codes and standards benefit everyone."