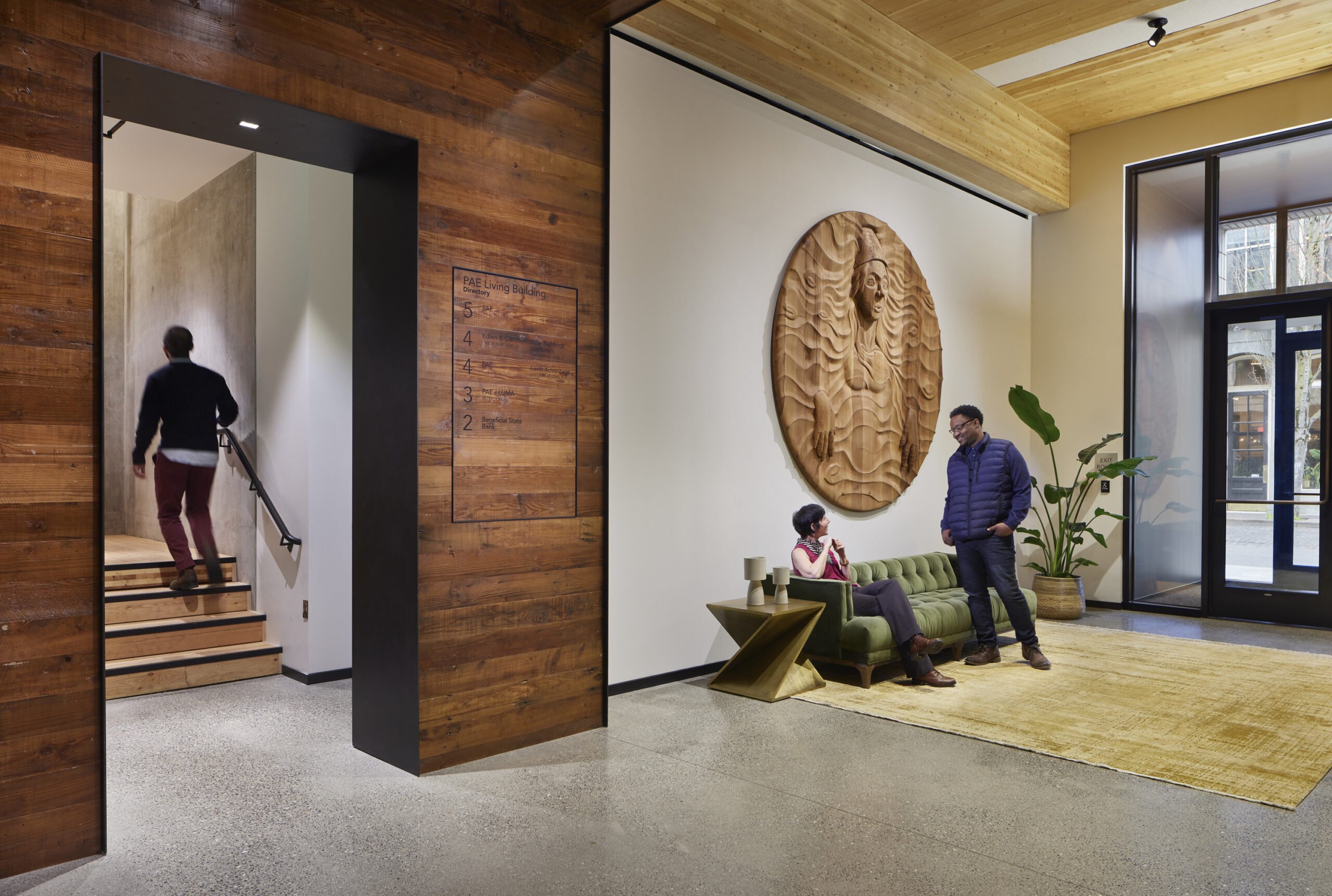 PAE Living Building
Portland, Oregon
The ZGF-designed PAE Living Building in Portland is the first developer-driven and largest commercial urban Living Building in the world. The design of the modern office building references its historical surroundings in the city's Old Town District while paving the way forward to a sustainable future.

A custom network of integrated mechanical systems supports occupant comfort and productivity while using less energy, water, and materials than similar buildings. All the building's needs are met via on-site water capture, and off-site and on-site solar arrays that generate 110 percent of the necessary operational energy. PAE is also one of the first buildings in Portland to install a PV-powered battery storage system with two-way connection to the city grid that gives energy back to the city.
Healthy material selections (including 100 percent Red List–free materials), daylighting, biophilic, and ventilation strategies further support the healthy workplace. Operable sliding windows and a "deckony" on the top floor encourage indoor-outdoor space usage and draw in fresh air and light. Exposed mass timber beams add warmth to the interiors while also serving as the structural core of the building and reducing embodied carbon emissions by 30 percent.
The design approach for the PAE Living Building was to let nature do what it does best. The simple yet thoughtful consideration of air, water, and sun throughout the facility supports the well-being of both the structure and its occupants.
More Planet Positive Awards