THE FUTURE OF ARCHITECTURE AND DESIGN
For 40 years, Metropolis has been the architecture and design industry's most compelling storyteller. Each issue contains stories that link design to evolving cultural trends, from big data to the maker movement. Our readers expect us to take them behind the scenes and share innovations, reveal breakthrough processes, and keep them ahead of the curve.

We never lose sight of the biggest goals for architecture and interior design: Making people's lives better and safeguarding life on this planet.
We are committed to a sustainable, just, and nurturing built environment, dedicating an issue to sustainability in September 1996, reporting the connection between architecture and climate change in October 2003, and addressing interior design's carbon emissions in our November/December 2020 issue.
In our print and digital editorial coverage, virtual and in-person events, awards programs, and advocacy initiatives, we speak to the future of architecture and design.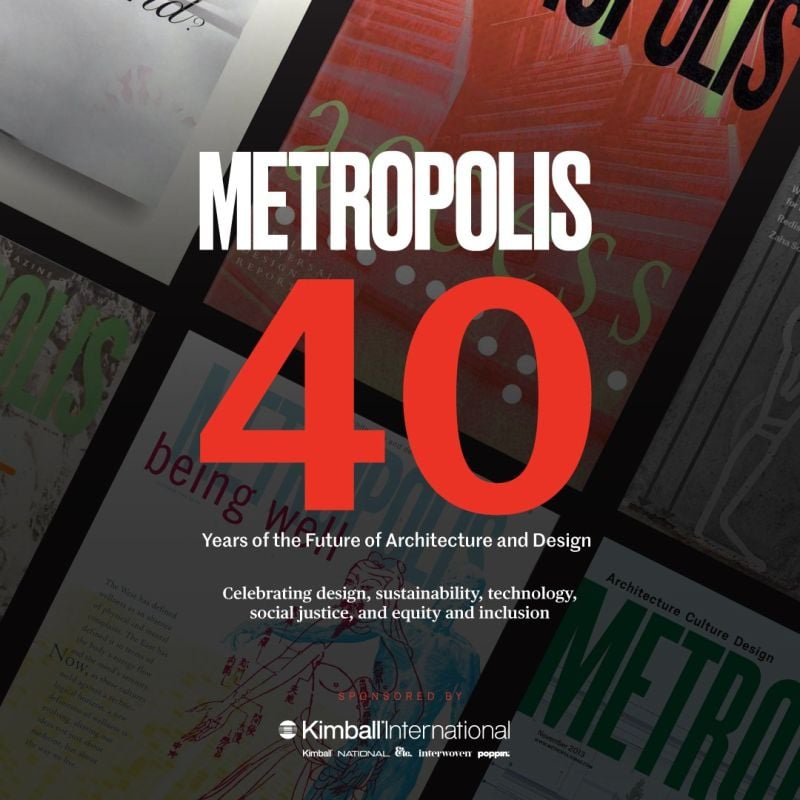 Anniversary
40 Years of Looking Forward
For Metropolis's anniversary we dug up some articles from its archive that are still fresh today.