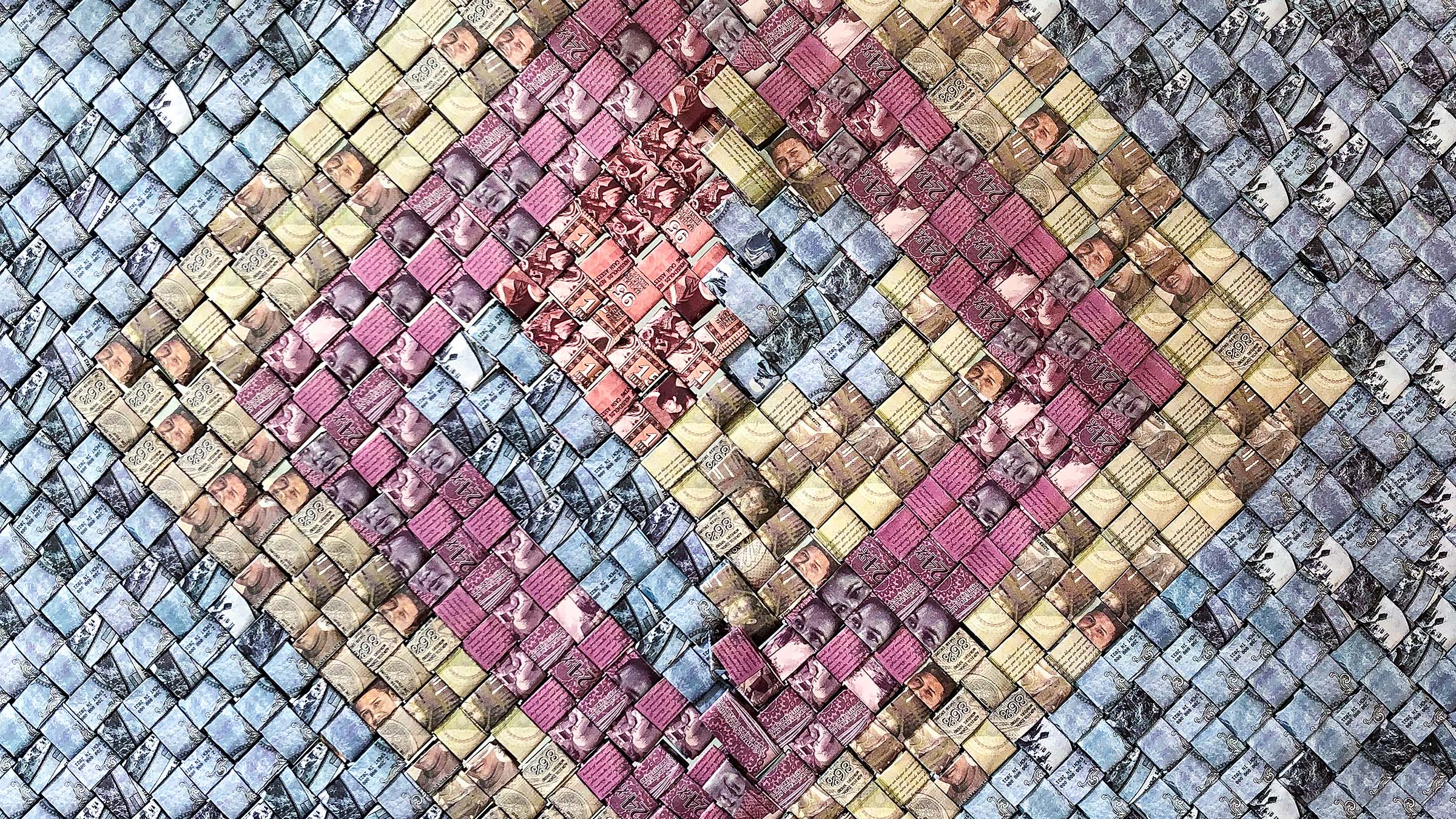 February 16, 2023
The 2023 Responsible Disruptors Making an Impact in Tech
Breakthroughs in technology often cause more problems than they solve, resulting in negative consequences like social disorder, environmental degradation, and economic marginalization. But the winners of our second annual Responsible Disruptors program demonstrate that when employed thoughtfully, technology can make change for the better and disruption can be ethical.
A living architecture prototype made from willow fronds by Architecturama was a winner of Metropolis's second-annual Responsible Disruptors program.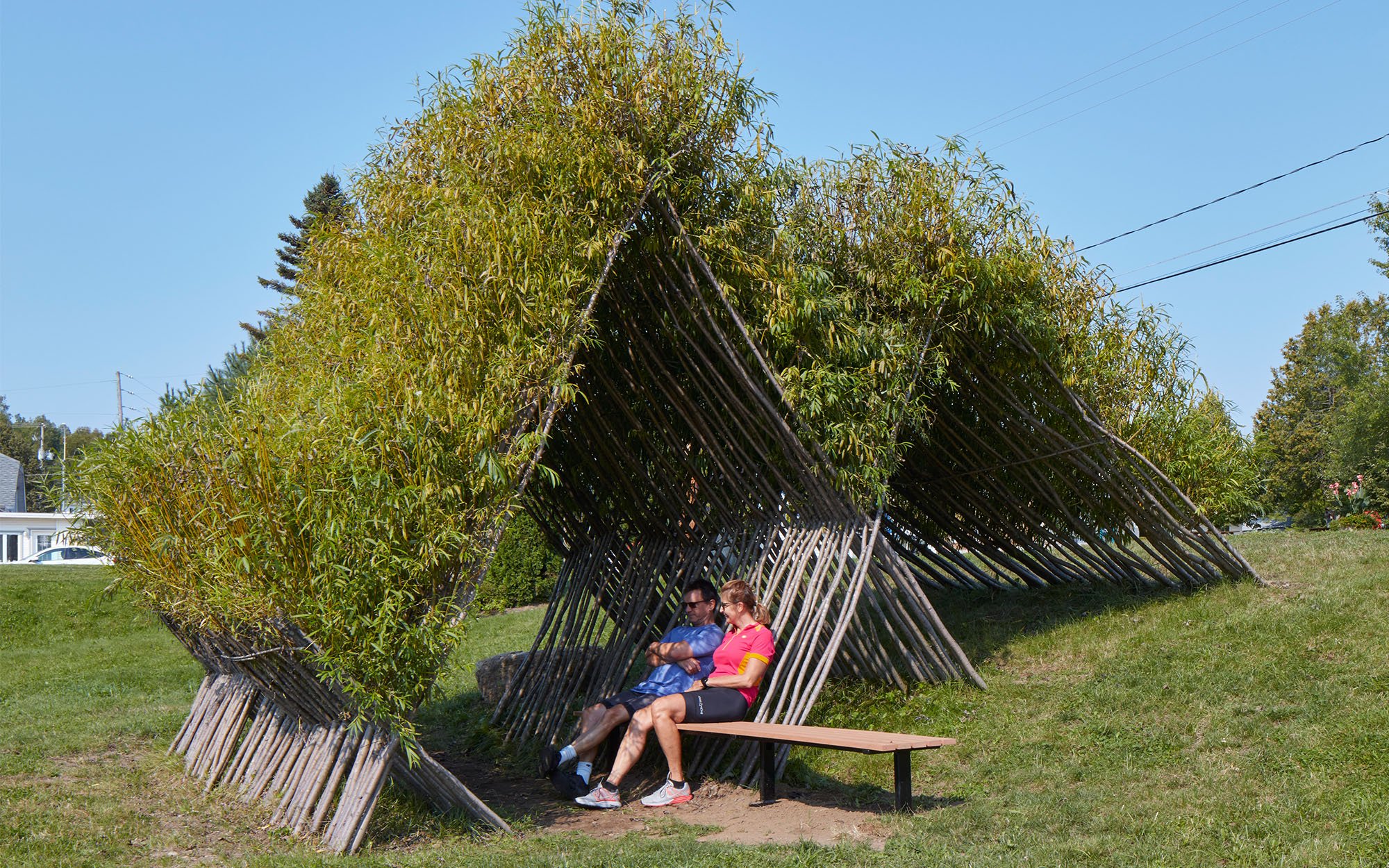 Is it possible to produce a human structure that is more compatible with the habitats of other life-forms—one that evolves with the seasons and contributes to the ecosystems around it? This question feels existential against the backdrop of our present-day built environment, and it led architects Sylvain Bilodeau and Nicolas Mathieu-Tremblay of Quebec-based firm Architecturama to a tangible vision for their Living Architecture prototype. The firm's tentlike, triangular structure was made of a living willow tree and resided from 2019 to 2022 in the village of Saint-Alphonse-Rodriguez, where it served as a sculpture, shelter, and community gathering space.
With its practice operating at the intersection of architecture and public art, the Architecturama team was motivated to find more sustainable approaches to its projects. "We were asking ourselves, 'How can we do something to animate the public spaces with less environmental impact?'" Bilodeau explains. After receiving a grant from the Lanaudière Territorial Partnership Programme and the Conseil des arts et des lettres du Québec that required the firm to work with regional collaborators near the project's site, Architecturama landed on the willows grown by a local producer for its structural form. "The willow is a fantastic plant because it grows very fast. It also can be used for phytoremediation, so it is a plant that works well for these structures," Mathieu-Tremblay says.
A winner of Metropolis's second-annual Responsible Disruptors program, the Civic Data Design Lab at MIT explores new ways of looking at a humanitarian crisis.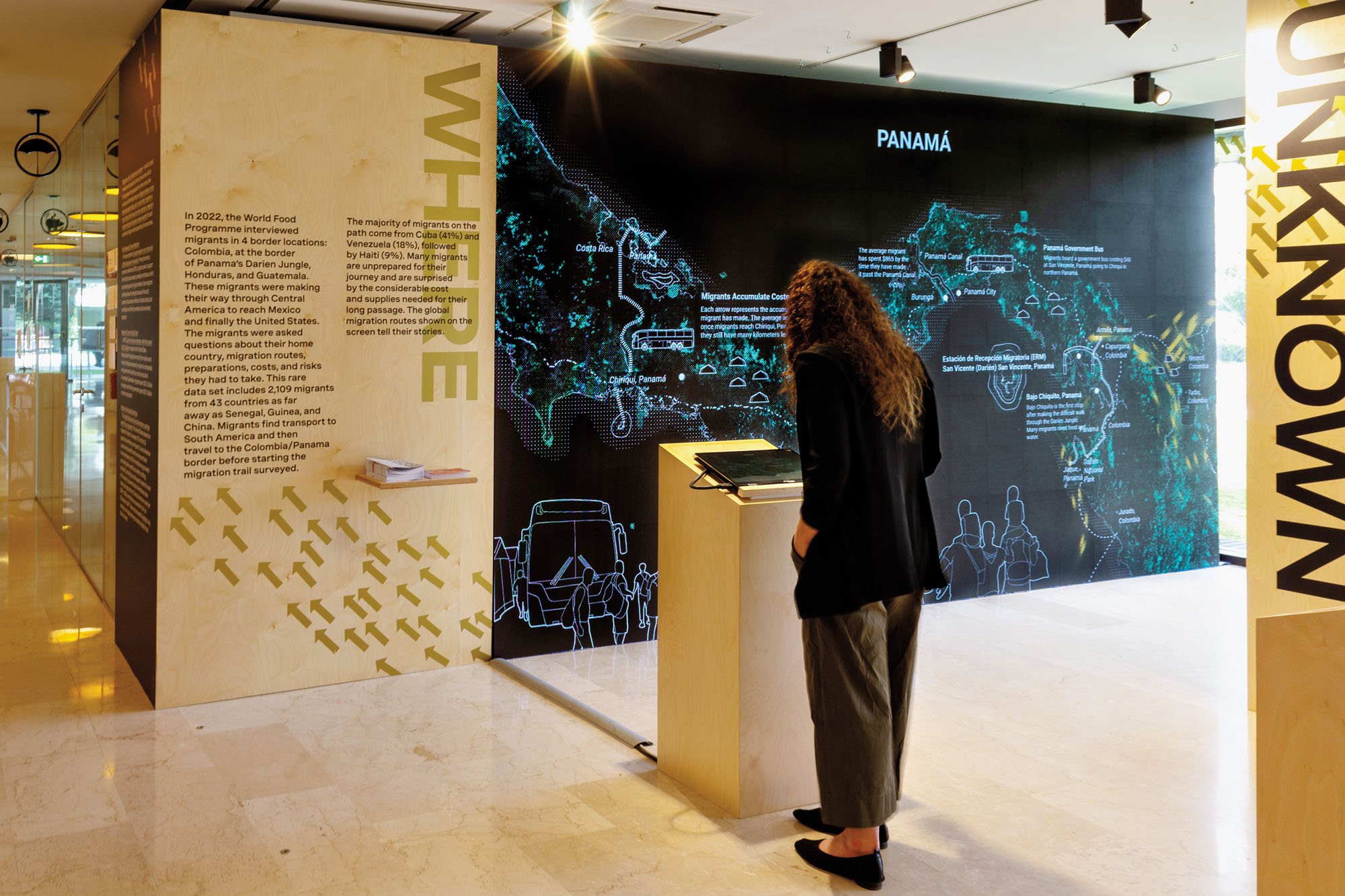 At a distance, the Motivational Tapestry at the Massachusetts Institute of Technology's Civic Data Design Lab (CDDL) might be mistaken for a decorative work of art. The multicolored, woven piece spans 15 by 8 feet and is arresting to the eye owing to the intricate folds composing its surface. However, closer inspection reveals its patterns of paper "currency" folded by Latin American migrants and printed with information about migration. Based on a data set of 1,624 individuals in El Salvador, Guatemala, and Honduras taken from a United Nations World Food Programme (WFP) survey in 2021, the currency is color-coded to represent individual migrants' motivations for undertaking the arduous journey from Central America to the United States. Pieces of the tapestry can also be digitally scanned to reveal more details about individual migrants' lives, showcasing the deep layers of the data in ways that allow its human facets to surface.
The Motivational Tapestry is a keystone in the CDDL exhibition and website Distance Unknown, a groundbreaking data collection and visualization project developed in partnership with the WFP and the Migration Policy Institute that communicates the root causes of migration through interactive, human-centered design. Beyond its success at presenting complex data in ways that captivate a broader audience, the CDDL's approach also has led to understanding from new angles. "In the data, we found that migrants spend $2.2 billion collectively to migrate from Central America to the U.S.," explains Ashley Louie, CDDL research associate. "Figuring out a way to visualize this information allows you to dive into the heart of migration motivations, such as the cost implications and the more complex issues that surround this topic beyond just a simple flow of people."
DLR Group's mass timber hotel prototype was a winner of Metropolis's second-annual Responsible Disruptors program.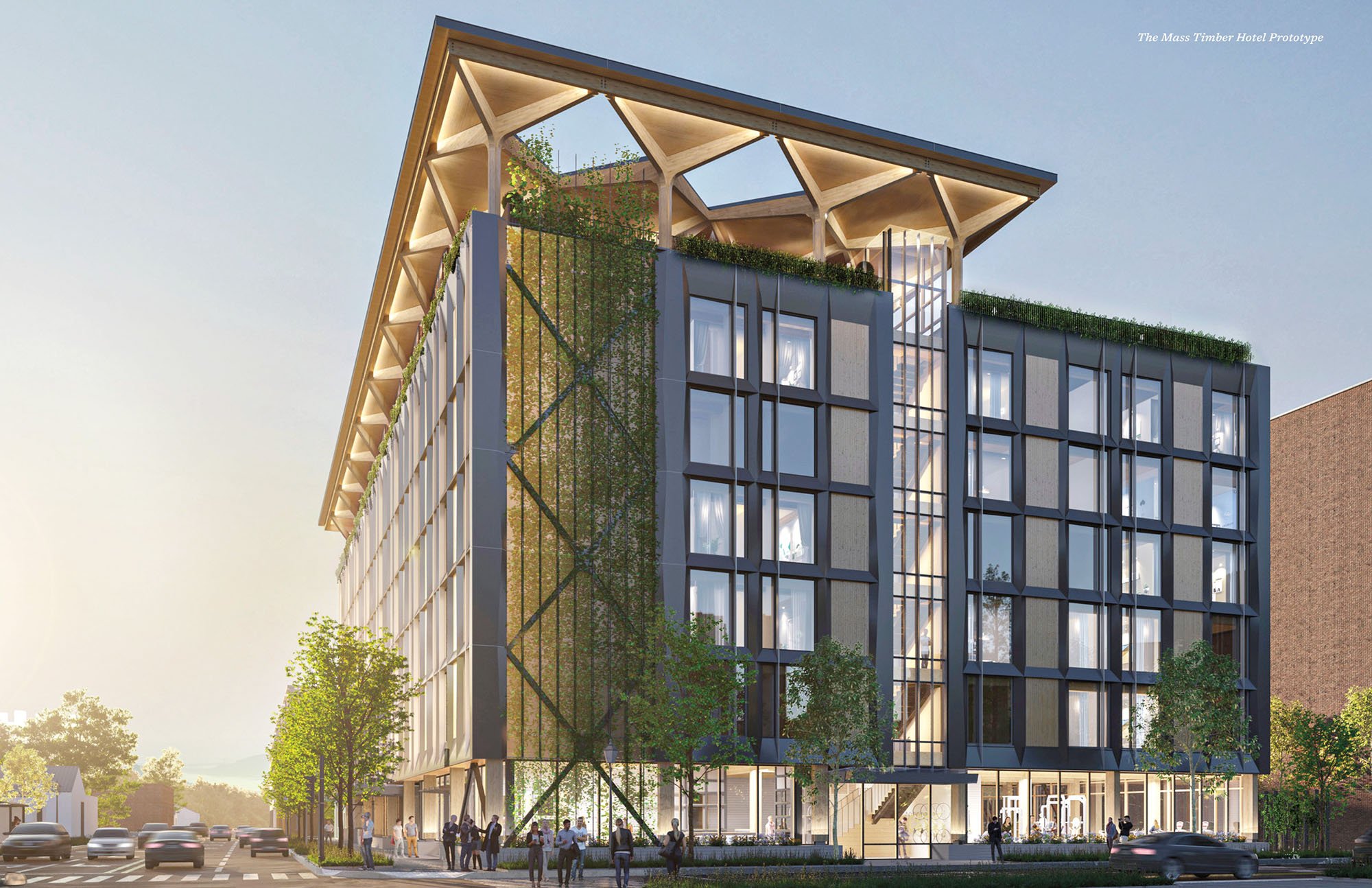 "Timber for the masses" is how DLR Group describes its Hospitality Prototype. Unlike "mass timber," which has in recent years become a more common phrase among those working in the sustainable building industry, the material is less known for being an accessible solution—a perception that the firm aims to change. Widely known for its use of mass timber in office design, DLR Group made an urgent but challenging pivot, reorienting its expertise to create a prototype for building in a sector where the material has yet to see its full potential realized: the hotel industry.
"There is a little trepidation in the market, since it's a newer type of superstructure," explains Stephen Cavanaugh, DLR Group design leader. "Commonly you build a hotel out of concrete or steel, so that's probably the first challenge you bump up against in conversations with development companies about doing something new, different, and sustainable." Maximizing the ecofriendly advantages and aesthetics of mass timber was important to the firm—and added another layer to the project. "We wanted to keep the timber exposed to meet our sustainability goal, using fewer materials like gypsum wallboard where we could avoid it, to lower the carbon impact of the building," says B. Sanborn, design research leader. "The wood grain also has natural patterns that people associate with hominess and warmth, so we wanted to use it as a design feature."
Would you like to comment on this article? Send your thoughts to: [email protected]