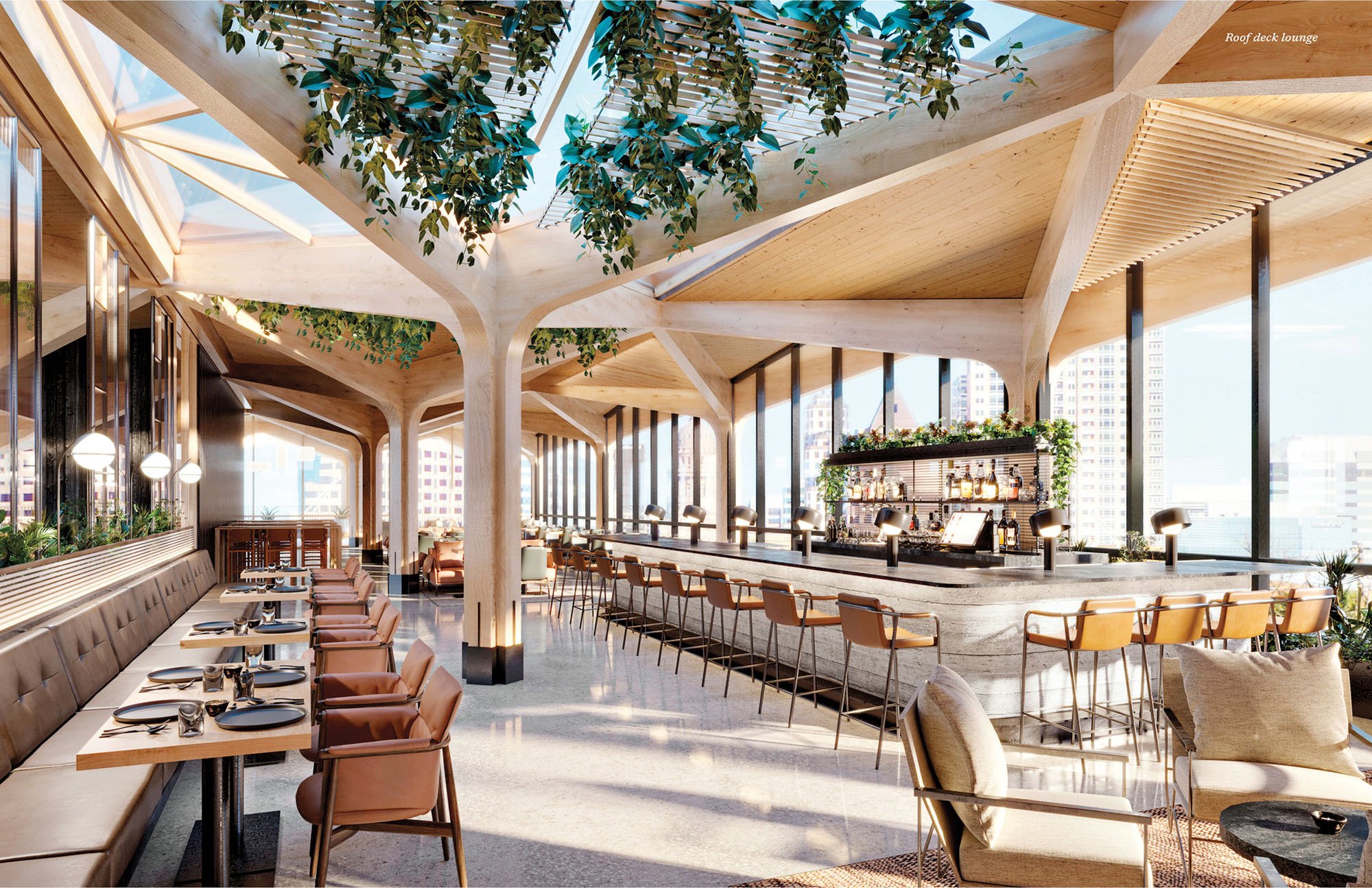 February 14, 2023
Finding a Future for Mass Timber in Hospitality
Breakthroughs in technology often cause more problems than they solve, resulting in negative consequences like social disorder, environmental degradation, and economic marginalization. But the winners of our second annual Responsible Disruptors program demonstrate that when employed thoughtfully, technology can make change for the better and disruption can be ethical.
---
"Timber for the masses" is how DLR Group describes its Hospitality Prototype. Unlike "mass timber," which has in recent years become a more common phrase among those working in the sustainable building industry, the material is less known for being an accessible solution—a perception that the firm aims to change. Widely known for its use of mass timber in office design, DLR Group made an urgent but challenging pivot, reorienting its expertise to create a prototype for building in a sector where the material has yet to see its full potential realized: the hotel industry.
"There is a little trepidation in the market, since it's a newer type of superstructure," explains Stephen Cavanaugh, DLR Group design leader. "Commonly you build a hotel out of concrete or steel, so that's probably the first challenge you bump up against in conversations with development companies about doing something new, different, and sustainable." Maximizing the ecofriendly advantages and aesthetics of mass timber was important to the firm—and added another layer to the project. "We wanted to keep the timber exposed to meet our sustainability goal, using fewer materials like gypsum wallboard where we could avoid it, to lower the carbon impact of the building," says B. Sanborn, design research leader. "The wood grain also has natural patterns that people associate with hominess and warmth, so we wanted to use it as a design feature."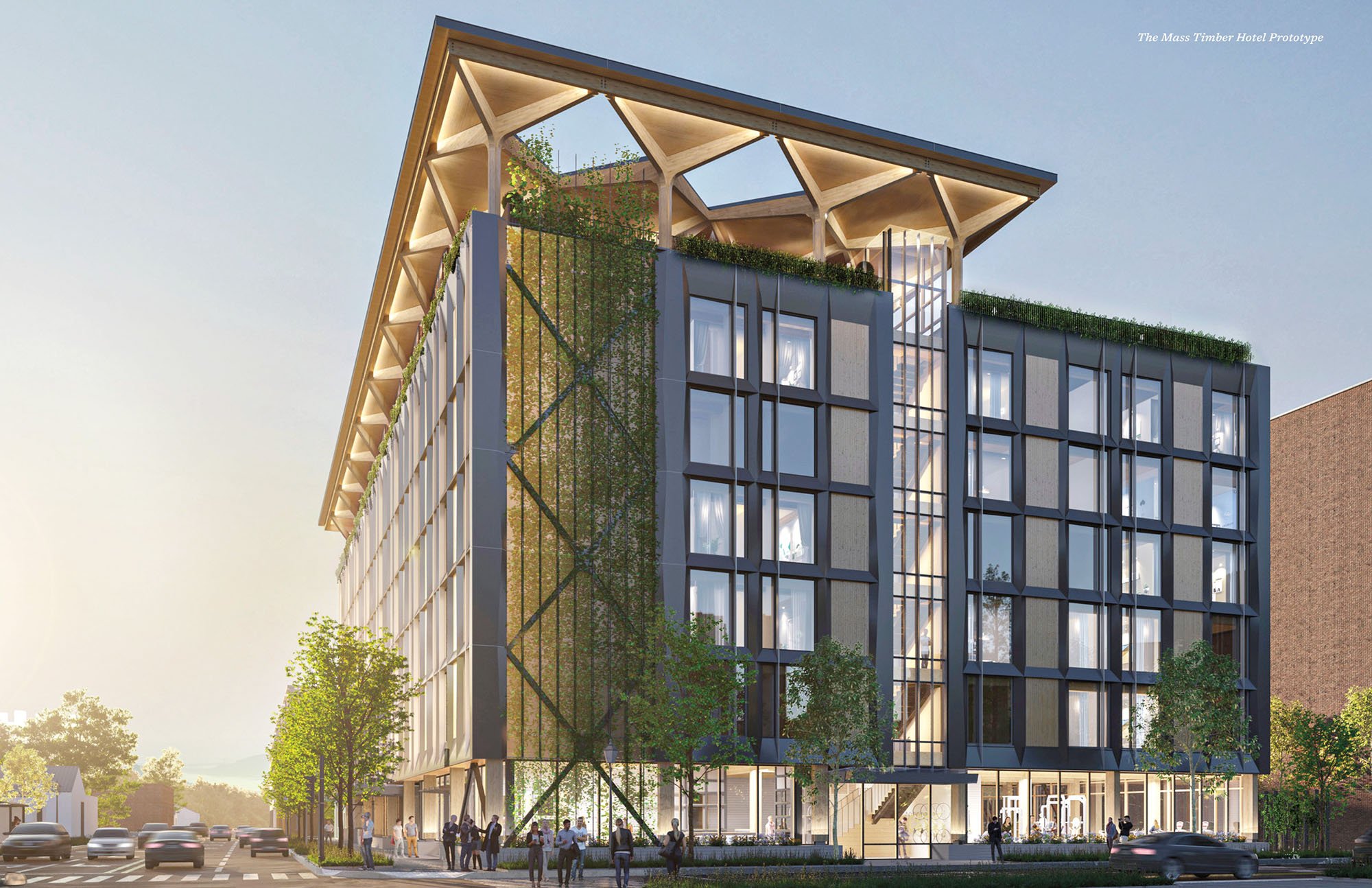 To develop a mass timber prototype that dispels some of the concerns specific to the hospitality industry, DLR Group undertook a cross-disciplinary research initiative that involved designers, engineers, developers, hoteliers, federal bodies, and educators; the top concerns they found were sound, structure, and safety. Bringing in the expertise of acousticians, the group was able to find a combination of structural, wall, and connection details to meet hoteliers' standards for sound. The group's fire modeling demonstrated that the prototype could meet performance codes. A 2021 update to the International Building Code for timber structures also allows the prototype to be scaled similarly to steel-frame hotels at a comparable price point.
The Hospitality Prototype's greatest accomplishment may be that it enables us to see the future for design in this industry. "It allows us to look at our goals around the materials, the mechanical systems, and all of these parts and pieces that for us come together to make one building that's responsible on as many levels as possible," says Sanborn. "I think this is just the start of that conversation."
Would you like to comment on this article? Send your thoughts to: [email protected]