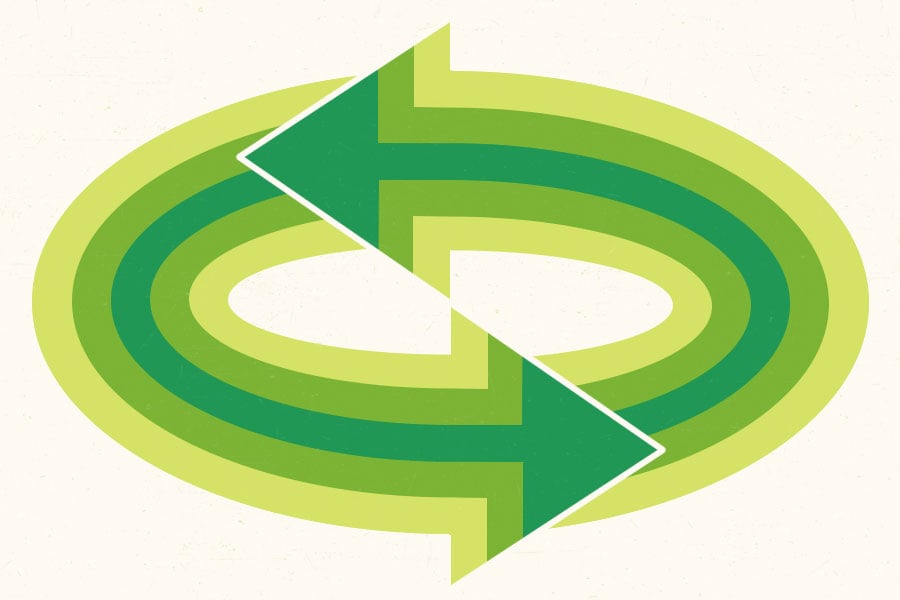 Close Out Responsibly
Develop strategies for the end of projects to equip the current clients, potential future occupants, and future designers with the information needed to reuse, recycle, renovate, or deal with your project's components responsibly:
Create a Close-Out Package
Develop a centralized inventory or library of all the products and materials that went into a project (as per CA stage, or in collaboration with contractors). Provide this information to clients at the end of the project so that it can be handed to future teams, occupants, or owners of the space.
Prep Facility Managers
Train the team to favor products built for prolonged use, because they can be reupholstered, refinished, or repaired. And prefer products that are assembled with fasteners rather than adhesives.
Encourage Chain-of-Custody Documentation
Encourage manufacturers to label products with materials transparency information. This information should travel with the product even if it eventually leaves the jobsite during future renovations or demolition. Include information pertinent to demolition workers, for their health and safety.
Encourage Internal Reuse Programs or Asset Management Systems
Point clients towards creating internal reuse strategies (between facilities at different locations) or use asset management systems like Rheaply or Globechain.
Involve Stakeholders in End-of-Life Strategies
Different stakeholders might hold end-of-life solutions for various product categories. Vendors might offer leased products and take-back programs. Dealers can leverage their warehouses for reselling.
Provide Demolition Specs or Recommendations
Not all products currently on the market can be recycled or reused safely or profitably. Provide demo specs that record the appropriate strategies for each material and product being used in the space. Don't mandate specific outlets for reuse but allow future teams to think broadly about closing the loop according to the possibilities available at that time.
Remember that Organizations and Technologies change
Ensure that documentation is available both in digital and physical formats, and in enduring file formats (.csv or .txt files).
If you have feedback on the Climate Toolkit for Interior Design, write to: [email protected]
---