June 24, 2022
12 Responsibly Sourced Design Products
Amid the urgency of climate change, material transparency has morphed into a human right, not just a marketing tool. It's 97th on a long, stringent list of standards administered by the International Well Building Institute (IWBI), which has declared: "As consumers have a right to know the contents of food…they should also have a right to know what is in products and materials that make up buildings they occupy." To that end, more manufacturers wanting to be seen as future-proof are touting clean processes and brief, simple ingredient lists.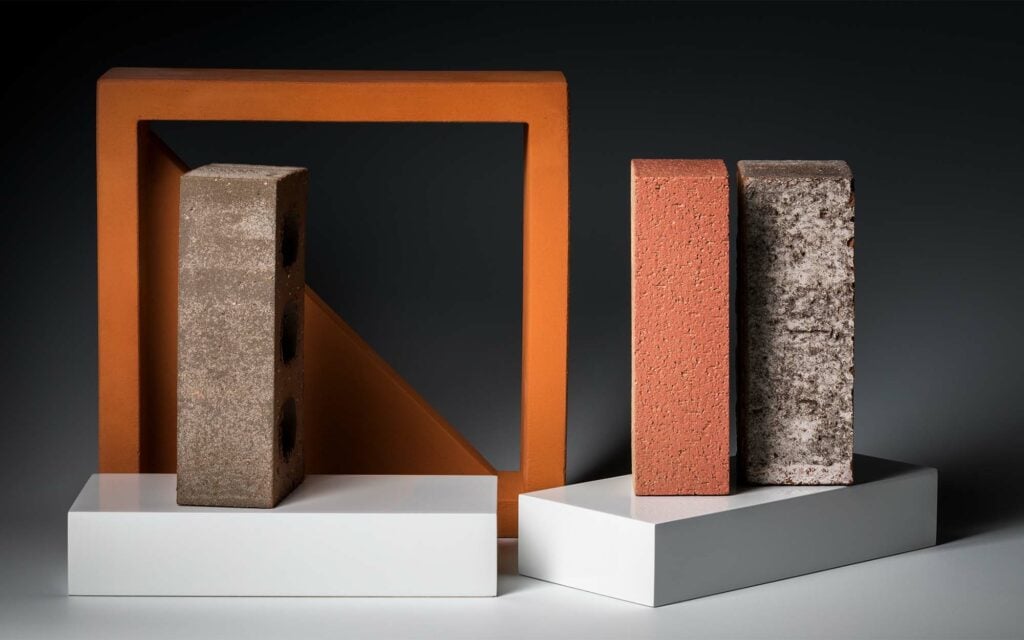 KITE BREEZE
Formed from clay instead of the more common mixture of ash and concrete, this breeze block, designed by Adam Goodrum, contributes to better air quality if used indoors, and more versatile applications outside, compared with the Modernist cinder block that inspired it.
GLEN-GERY | glengery.com
PRO-FIT LEDGESTONE
Ease of installation distinguishes this manufactured stone veneer by Cultured Stone.
CULTURED STONE | culturedstone.com
MODITIONAL COLLECTION
A cabinet door collection from manufacturer Wood-Mode is distinguished by an inset profile flush-mounted within its frame, which looks modern and protects corners for longer life.
WOOD-MODE | wood-mode.com
HARDIE ARCHITECTURAL COLLECTION
Fire-, water-, and impact-resistant-, these fiber cement exterior panels are engineered for extreme weather and low maintenance, with textures that mimic natural materials.
JAMES HARDIE | jameshardie.com
M-PWR
What appears to be just a door is actually a system that integrates a Yale smart lock, a Ring doorbell camera, motion sensors, and a backup battery if power fails.
MASONITE | masonite.com
CROSSLAM CLT
In addition to being sourced from sustainably harvested North American softwoods, Structurlam's mass timber columns, beams, and panels can be prefabricated for easier on-site assembly.
STRUCTURLAM | structurlam.com
GRANITE MOUNTAIN
Like all Interface flooring options, this collection of carpet tiles is carbon neutral. Its biophilic design is a collaboration with David Oakey.
INTERFACE | interface.com
BEACH HOUSE SHAKE
What appears to be wood siding is actually a hurricane-resistant composite designed to mimic cedar's wood grain and edges, a look guaranteed by manufacturer Beach House Shake to last for decades.
DERBY BUILDING PRODUCTS | beachhouseshake.com
LYNX 18 SEER
Powered by algorithms instead of thermostats and preprogrammed with five operating modes, this inverter heat pump increases energy savings by up to 22 percent compared with earlier models.
ALLIED AIR | alliedair.com
BIRD1ST UV
To reduce bird collisions with buildings, glass manufacturer Guardian has developed UV coatings that, in most conditions, only birds can see. The coating patterns give the company's glass an acceptable Threat Factor score of < 30 from the American Bird Conservancy.
GUARDIAN GLASS | guardianglass.com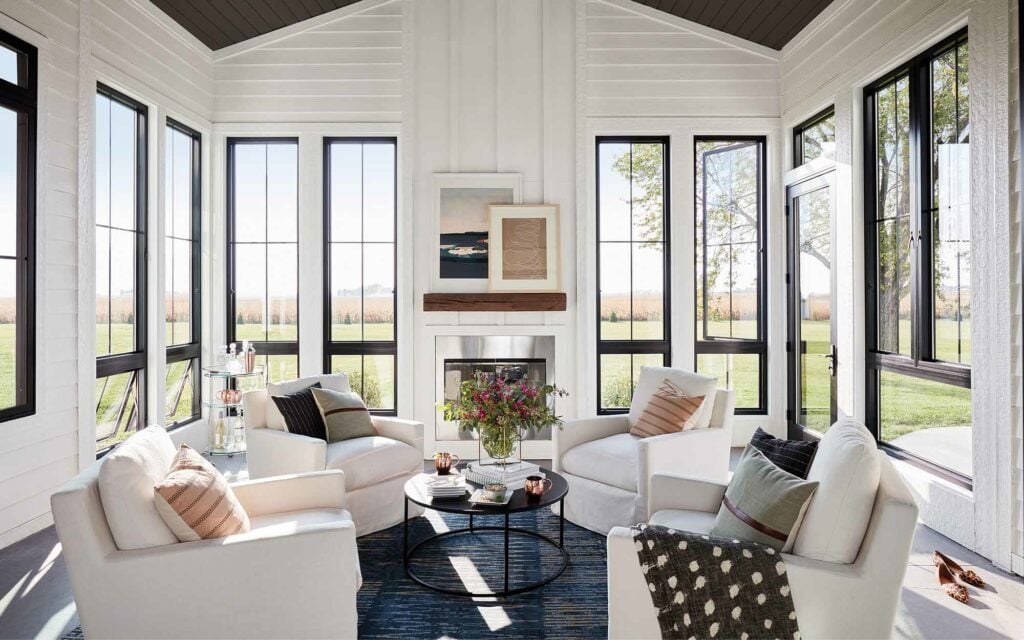 IMPERVIA
Tested to withstand extreme heat and subzero temperatures, these energy-efficient fiberglass windows are engineered for commercial as well as residential applications.
PELLA | pella.com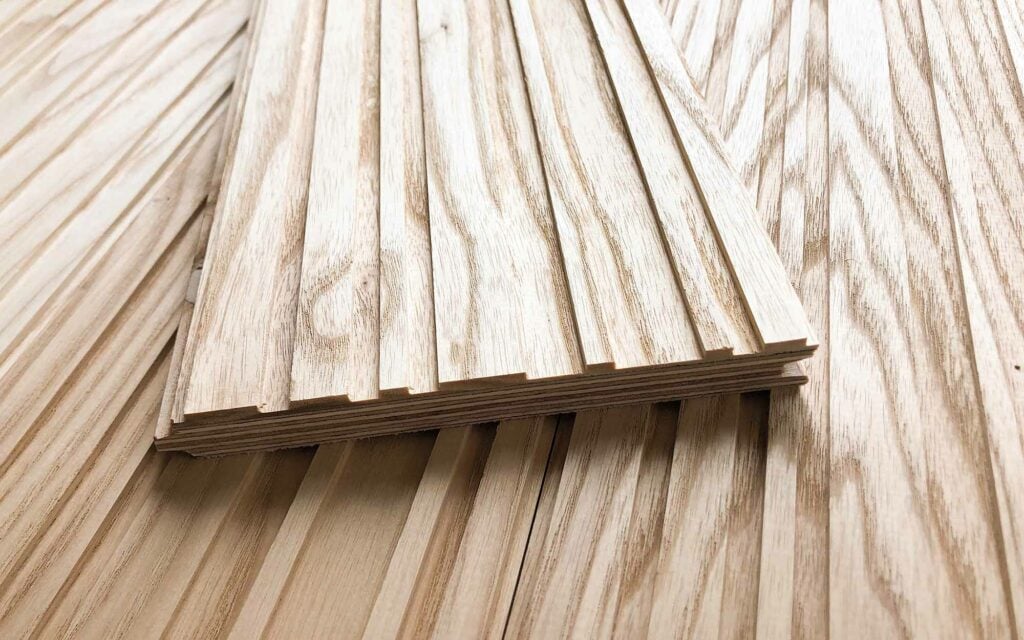 RAKED RANDOM
Engineered from Forest Stewardship Council–certified Baltic birch, this formaldehyde-free indoor paneling is CARB2-compliant, a designation similar to GREENGUARD that's administered by the California Air Resources Board and indicates that the product meets rigorous air quality standards.
PIONEER MILLWORKS | pioneermillworks.com