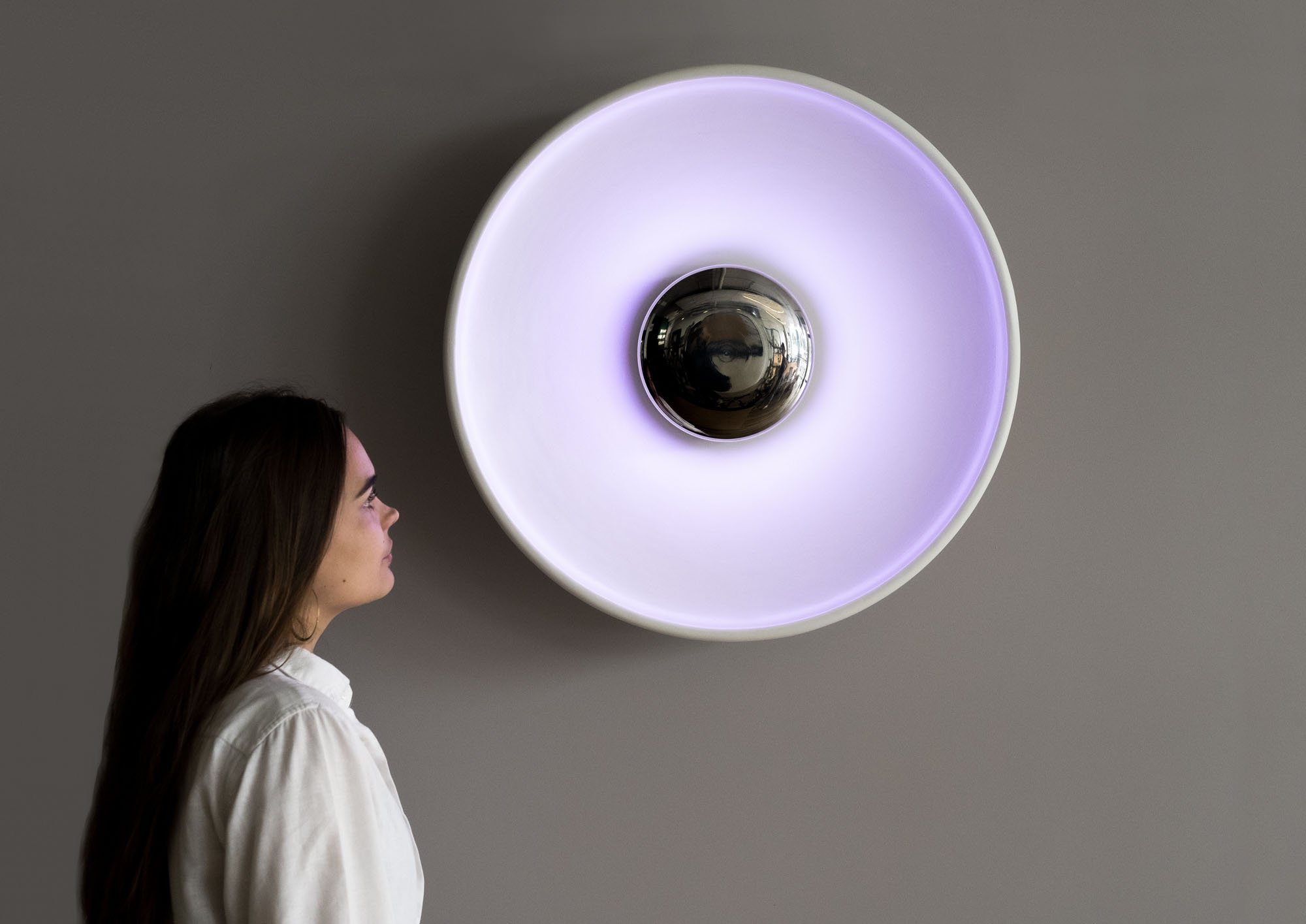 May 3, 2023
16 of the Best Young Designers from Milan 2023
One of the most exhilarating features of Milan Design Week is the opportunity to explore the next generation of international design talent. The greatest concentration could be found at the Salone Del Mobile's SaloneSatellite program, an outlet for designers under 35 taking place inside the Euroluce exhibition at the Fiera di Milano, and Alcova, a unique gathering of more than 100 (albeit slightly more seasoned) independent names, this year occupying the beautifully dilapidated Porta Vittoria slaughterhouses on the eastern edge of the city. Metropolis editor at large Sam Lubell spent time at both and collected some of his favorite finds, from surprisingly flexible furniture to completely unexpected inspirations.
Salone Satellite Gathers the Next Generation of Global Design Talents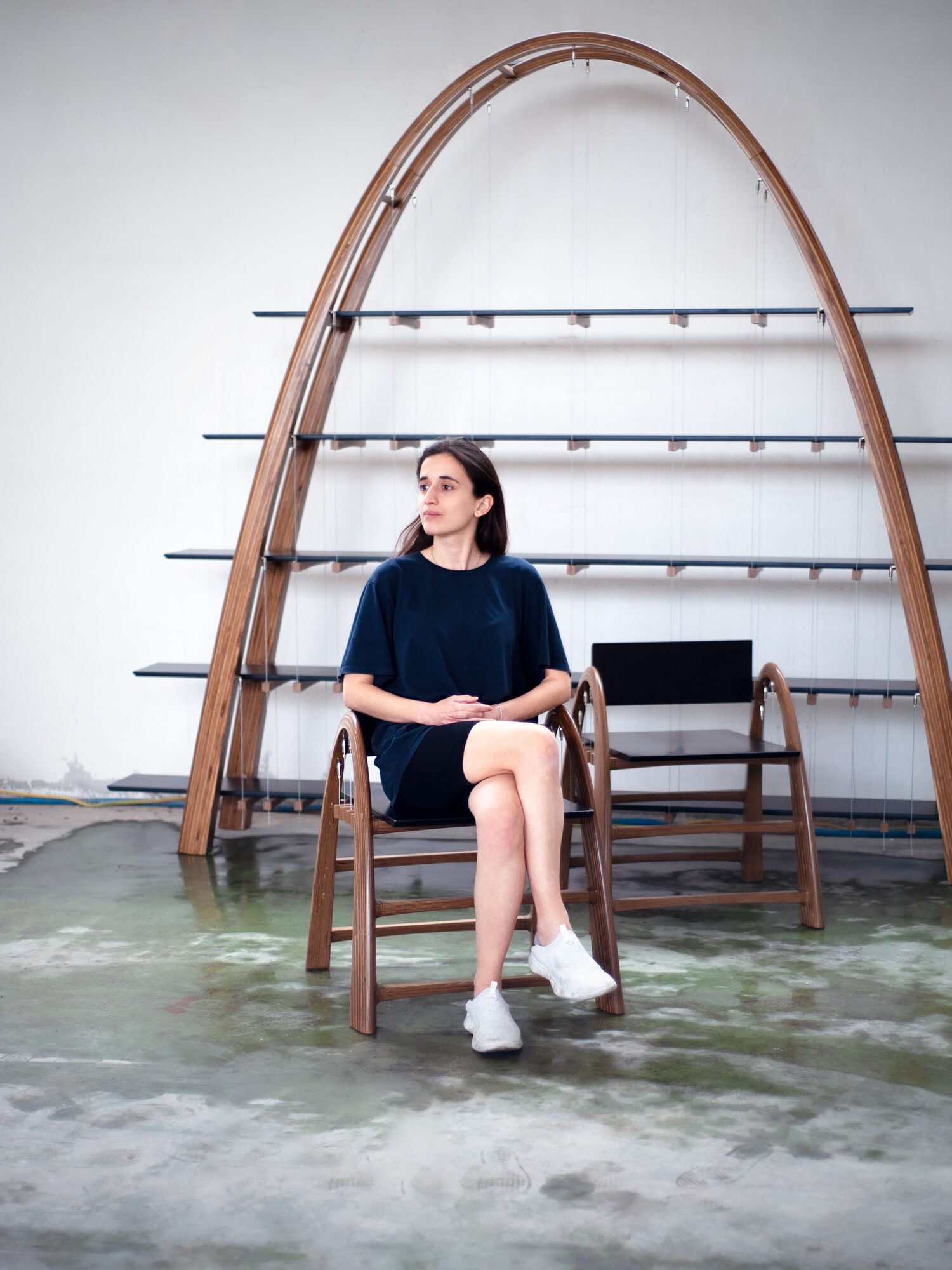 A unique furniture combo consisting of a multi-layered birch bookshelf and chair, engineered with catenary arches and suspension cables inspired—memorably—by tied arched bridges.
Inspired by Sanskrit mandala patterns and living cells, this geometric wall décor or room divider consists of rings composed of pairs of 7-inch rattan dowels, connected by shoe aglets. A spotlight can help it cast mesmerizing shadows onto walls.
Yugo Fukasawa designs shelves, benches, and wall decor formed by stacking or deconstructing pulp mold packing materials. "This is furniture that makes the most of the advantages of a material that can be mass-produced on a low budget," says Fukasawa.
Studio Ryte took home 2nd prize in SaloneSatellite's awards program for its Triplex chair, but our favorite product from this Hong Kong-based firm is the Wave Bench, comprised of three sheets of wavy plywood supported by legs made of two half-sheets. The piece's geometry serves both as structural support and kinetic form.
Inspired by the breathtaking malleability of the human body—particularly the muscles and tendons of knees and elbows—the Siipi Chair, which can be purchased individually or linked for group use, consists of a sharply bent laminated wood chassis elegantly fused to a tubular steel base.
Ghent-based Somers' pedestal, formed by a collection of elegant, inter-connected wood spheres, cones, and platforms, can be customized by unscrewing the pedestals and stacking them back in a different way, making it an ever-changing composition.
Helping one softly detach from the precision we're bombarded with, Dawn to Dusk's shifting spectrum of light colors, from red to violet, matching the changing colors of the sky. It's the way we told time before clocks. Very refreshing.
Independent Designers Display Their Work at Alcova
British architect Umut Yamac explores natural processes and the middle ground between architecture and light. His Tension Pieces, employing copper and mercerized cotton, exploit the potential of cord to create dynamic volumes—appearing to move and shift—through tension and moire interference patterns.
Brooklyn-based Forma Rosa fuses high-tech fabrication methods with hand crafting to create bulbous, alien-like forms that seem to be still spawning. Their Natura Oscura (Dark Nature) collection is a collection of sculptural formations—lamps, seating, mirrors, and more—inspired by freaky natural phenomena, such as odd greenery and fractal growth.
Founded by Miami designer Samantha Gallacher, Art + Loom's abstract, shard-filled rugs take inspiration from cubism, graffiti, camouflage, and more. The Art of Formation, a collaboration with Miami interior designer Bea Pernia, takes that aesthetic even further, as if the rugs were sliding tectonic formations. "The goal was to pay homage to the planet at its most primordial and when we saw Alcova's 'distressed' location it fit with our aesthetic," says Gallacher.
Brazilian designers Estudio Rain has created Rícino, a series of elegant and mysterious lamps made of plant-based castor oil resin. When illuminated, the grainy, gradient resin, with its warm, ethereal, yellow-orange glow, seems to come strangely to life.
Longtime fashion designer Elisa Auberti, from Roubaix, France, decided to merge her edgy design skills with those of timeless stoneware and handicraft. The result: sculptural designs with curved, oddly comforting organic shapes that the designer fittingly describes as "emotional."
Antwerp-based De Cock merges fashion, jewelry, and tapestry with amorphous, handmade sculptures made of colorful hand embroidered glass beads on linen and plywood.
Specializing in extraordinarily jubilant, detailed, hand-painted wallpaper, Pictalab Milano has created a collection inspired by the vibrant abstract patterns of legendary Milan architect and designer Piero Portaluppi. (Portaluppi's own Villa Necchi Campiglio isn't far from the Porta Vittoria.)
Blending light with yarn and other textiles makes for something very different. Oh's use of reflective monofilament yarns emulates a glowing coral reef, in all its off-kilter and highly dimensional weirdness.
Exploring layered architectural structures filled by invisible light sources, Mario Tsai Studio has created three variations, based on nature and structure: Bloom, Grid Lighting, and Pagoda.
Photography: COURTESY OF THE DESIGNERS