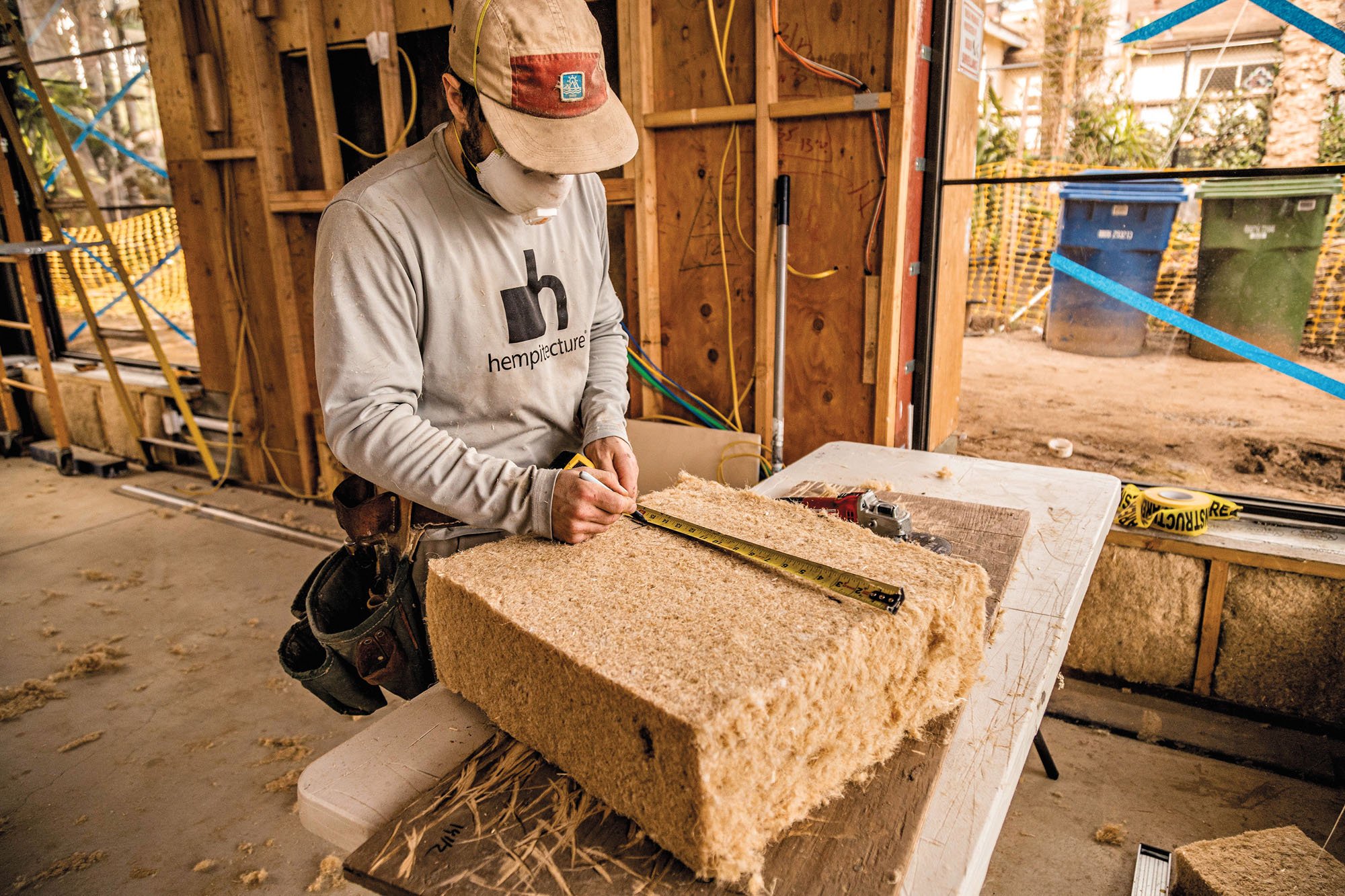 May 11, 2023
7 Sustainability Benefits of HempWool Insulation
Improving on other sustainable options, this hemp-based thermal batt insulation from Hempitecture adds carbon absorption to its list of attributes, including being biobased and safe for workers to touch. Here's how it's weeding out the competition.
01 RENEWABLY SOURCED
Industrial hemp plants, the insulation's chief raw component, have a rapid growing cycle that also helps with soil regeneration, requires no fertilizer or pesticides, and needs 50 percent less water than cotton per season.
02 CARBON NEGATIVE
One acre of industrial hemp absorbs roughly 9.8 tons of atmospheric carbon as it grows.
03 LABOR-FRIENDLY
There are no irritating allergens or VOCs in the final product, which means installers can safely handle HempWool without gloves. Basic protective gear, such as eye protection and a dust mask typical of work sites, are all that's recommended.
04 BIOBASED-CERTIFIED
Administered under the USDA's BioPreferred Program, the label means the product's biodegradable ingredients are verified, including the amounts—in this case 90 percent hemp, 10 percent polymer binder. It's even compostable.
05 THERMAL EFFICIENCY
Because HempWool is a dense material, it has an R-value comparable to both mineral wool and fiberglass.
06 PEST-RESISTANT
The high concentration of silica within the panels makes them less likely than wool to attract moths, termites, and rodents.
07 MOISTURE CONTROL
Unlike traditional fiberglass options, which are made less effective by exposure to moisture, HempWool can absorb up to 20 percent of its weight in water before losing its insulating value. That helps reduce the risk of mold.
Would you like to comment on this article? Send your thoughts to: [email protected]