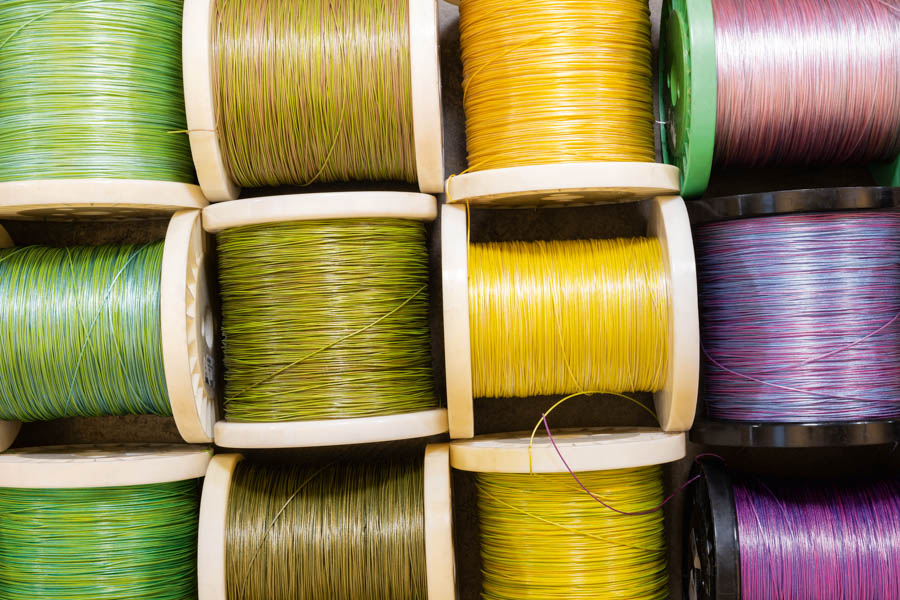 October 22, 2020
8 Sustainable Yarns and Fibers
These innovative yarns, derived from waste plastic, biomaterials, and more, set the stage for a new generation of textiles.
Surfaces of all kinds are top of mind these days, so we decided to look at all aspects of them, in these articles, from A to Z. Thinking of surfaces less as a product category and more as a framework, we use them as a lens for understanding the designed environment. Surfaces are sites of materials innovation, outlets for technology and science, and embodiments of standards around health and sustainability, as well as a medium for artists and researchers to explore political questions.
---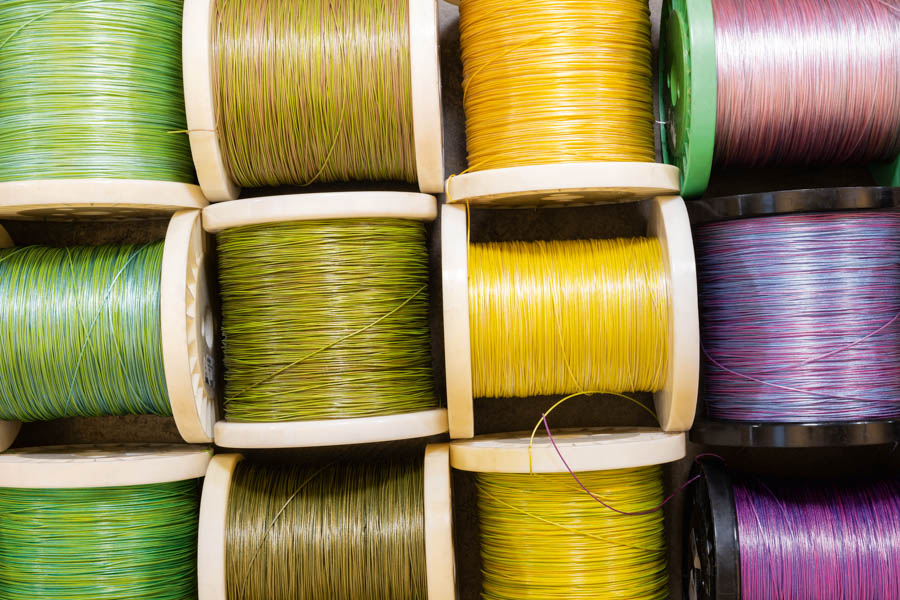 Yarn is the basic unit of virtually all fabrics, so without innovation at the level of the yarn and the fibers therein, any advancement in the sustainability or performance in fabric materials would be limited to weaving, knitting, or postproduction treatments. Fortunately, materials scientists, fabric makers, and textile companies are stepping up, spinning high-performance, sustainable yarns from space-age synthetics, transforming waste into brand-new fibers, seeking out biobased sources for fabric, and rediscovering ancient materials.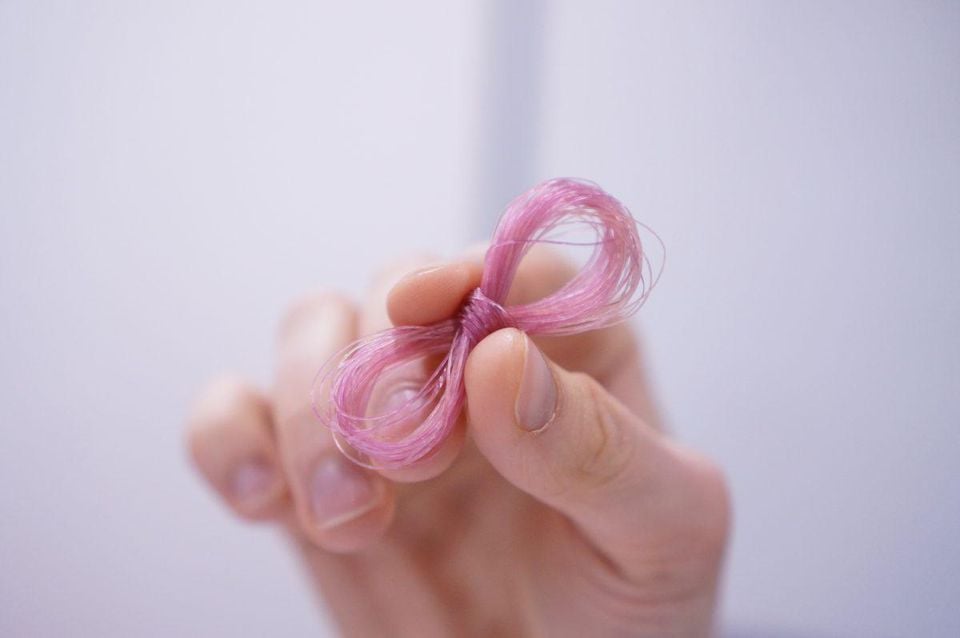 Biobased yarn is not a novelty—after all, cotton and wool are not exactly new—but thanks to new technology and novel ways of thinking, oceans, forests, and even arachnids are all proving to be sustainable sources for fibers and filaments. Bananatex, a fully biodegradable and waterproof fabric, uses yarn derived from the fiber of the abaca plant (a member of the banana family), which has been cultivated in the Philippines since before European contact. AlgiKnit is a fully biodegradable yarn made from kelp, a kind of seaweed whose cultivation actually helps to restore marine water quality while providing an alternative to plastics. Lyocell, often known by the brand name Tencel, is a high-performance biodegradable fiber made from wood pulp that has attracted many acolytes, including the brand Patagonia. An artificial spider silk produced through fermentation called Microsilk takes a biophilic approach, seeking to replicate natural phenomena at an industrial scale.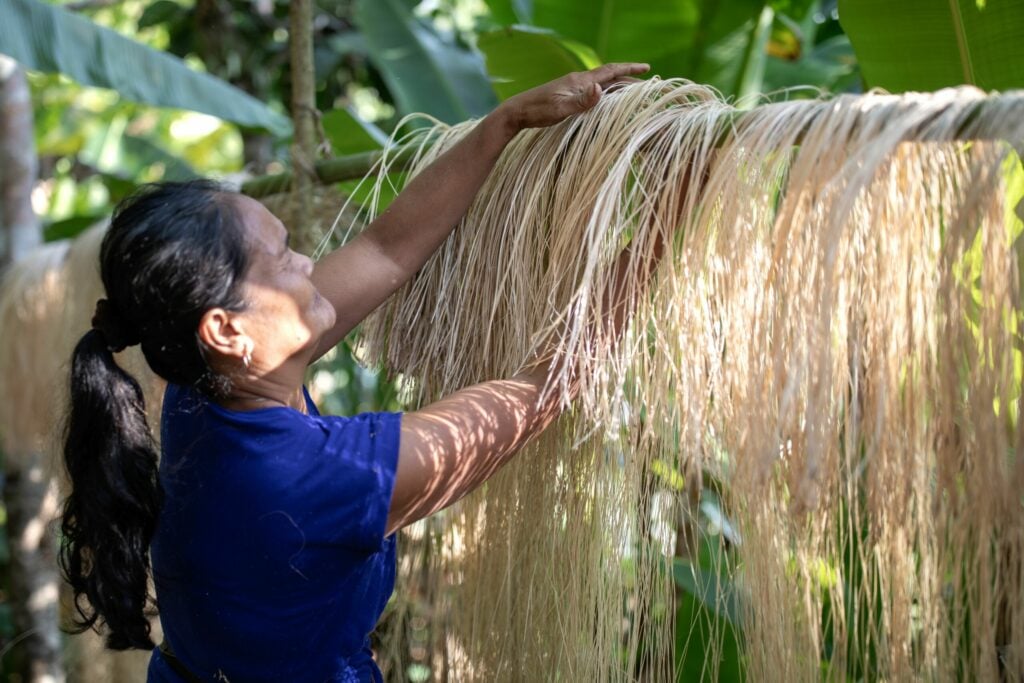 Materials scientists are finding ways to transform even conventional yarns. A synthetic yarn common in sustainable flooring products as well as the fashion industry, ECONYL is made entirely from recycled material and uses no raw petroleum resources in its production. Forty-one percent of the yarn used in Tilt Shift, an upholstery textile from Luum, is derived from the millions of tons of cotton clothing that are thrown out each year. Another design brand, Paola Lenti, has developed a new yarn to replace unsustainable materials in its products: Twiggy is composed of fine threads of polyolefin encased in a coating of the same material. It's UV resistant, waterproof, and simple to clean. Best of all, because it contains only a single polymer, Twiggy is easy to recycle. The advantages of recycled and low-impact yarns are so appealing that even home knitters are getting in on the action, with knitting start-up Wool and the Gang's new offering New Wave Yarn. It's a soft, comfortable blend of cotton and polyester from recycled water bottles that's suitable for virtually any project.