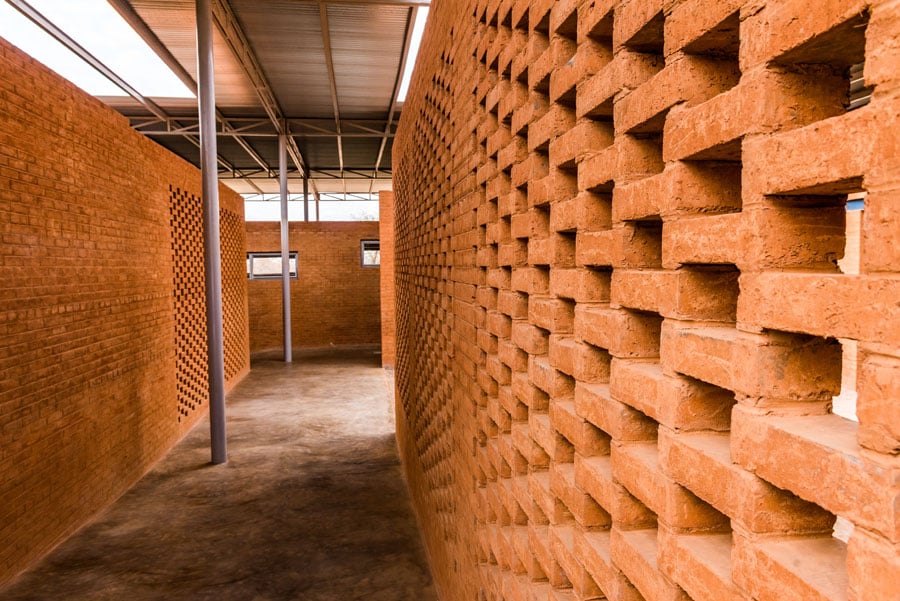 January 9, 2020
Annabelle Selldorf on Compressed Earth Bricks
The architect discusses her fascination with this ancient and eco-friendly building material.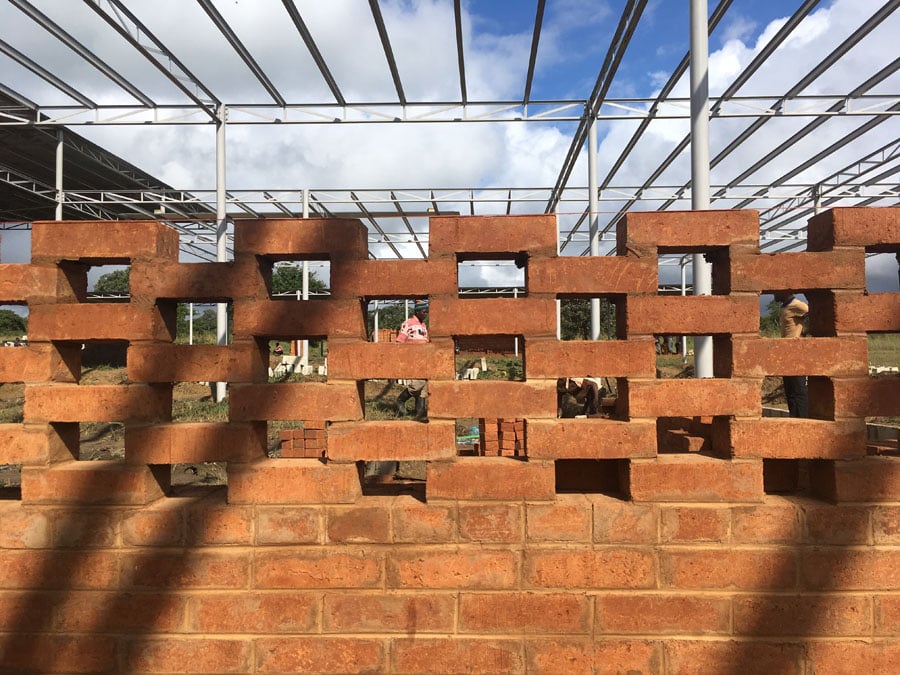 I have long been intrigued by compressed-earth bricks and have lately begun to explore their use. As we were developing the design for a new school in a rural area of Zambia, it quickly became clear that this was the perfect opportunity to deploy them. Transporting construction materials to a remote site is not only costly but also less sustainable than using resources that are locally plentiful. Requiring only local soil and a small brick press, the compressed bricks have the added benefit of emitting less carbon than traditionally fired bricks. Equally important as their ecological benefits, the compressed bricks offered an opportunity to hire local residents and train them in a skill that can help provide future employment. While they have been traditionally bused in developing countries, I hope that compressed-earth bricks can come into wider application here in the United States.
Annabelle Selldorf founded the New York–based architecture firm Selldorf Architects in 1988. The firm, which works across a range of typologies, is currently working on a renovation and expansion of the Frick Collection and the Museum of Contemporary Arts San Diego. It was recently awarded the commission for a new greenhouse and education building at Dumbarton Oaks in Washington, D.C.
You may also enjoy "Berlin Architects Draw on Traditional Building Techniques for Kurdish Safe Haven."
Would you like to comment on this article? Send your thoughts to: [email protected]