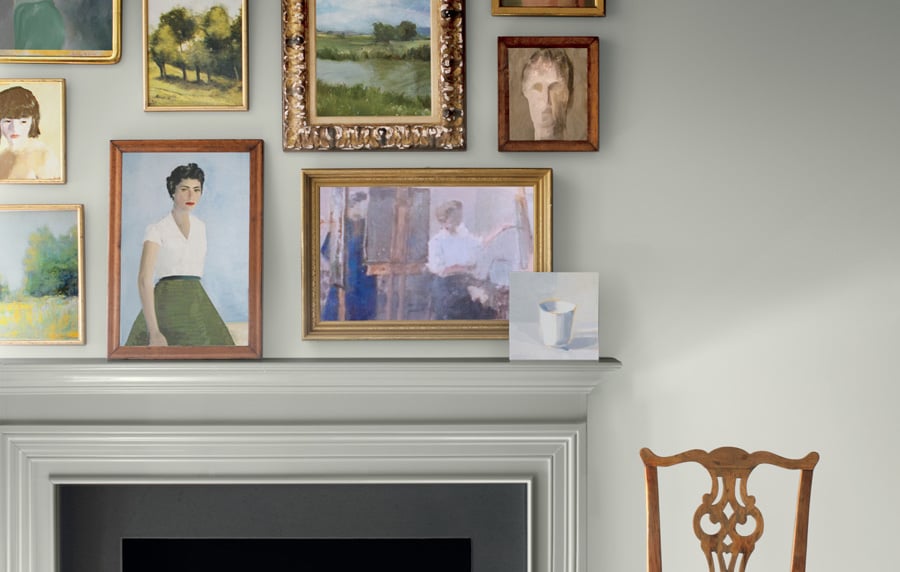 October 11, 2018
Here's 2019's Trendiest Color, According to Benjamin Moore
The paint company forecasts that its subdued gray shade "Metropolitan AF-690" will be a prominent interior trend to watch next year.
Color trends come and go rapidly (who can forget the moment when Melodramatic Purple unseated Millennial Pink as the pigment du jour?). Such shifting tastes can create a conundrum for designers hoping to create an interior that feels of-the-moment yet timeless. Fortunately for 2019, according to the predictions of one manufacturer, the future is looking refreshingly neutral.
Yesterday at a fete in New York, within Mies van der Rohe's Seagram Building, Benjamin Moore unveiled "Metropolitan AF-690″—a subdued dove gray—as its 2019 Color of the Year.
Benjamin Moore's creative director Ellen O'Neill described the shade as "color, off duty."
"It's a color in the neutral spectrum that references a contemplative state of mind and design," she said in a statement. "Not arresting nor aggressive, this understated yet glamorous gray creates a soothing, impactful common ground."
Of course, too many gray areas can be fatiguing, so in addition to predicting that "Metropolitan" would dominate interiors this coming year, Benjamin Moore revealed 15 complementary paints as part of its 2019 palette, ranging from the blush-y "Head Over Heels" to the inky "Black Pepper."
Click through the slideshow below to view Benjamin Moore's styling tips and the inspiration behind its 2019 selects.
You might also like, "Trend Alert: Circular Logic."