August 22, 2018
Off the Grid: 3 Rugs That Embrace Bold Colors and Shapes
These new rugs—designed by Ghislaine Viñas, Mae Engelgeer, and Patricia Urquiola—are defined by splashy hues and unconventional form.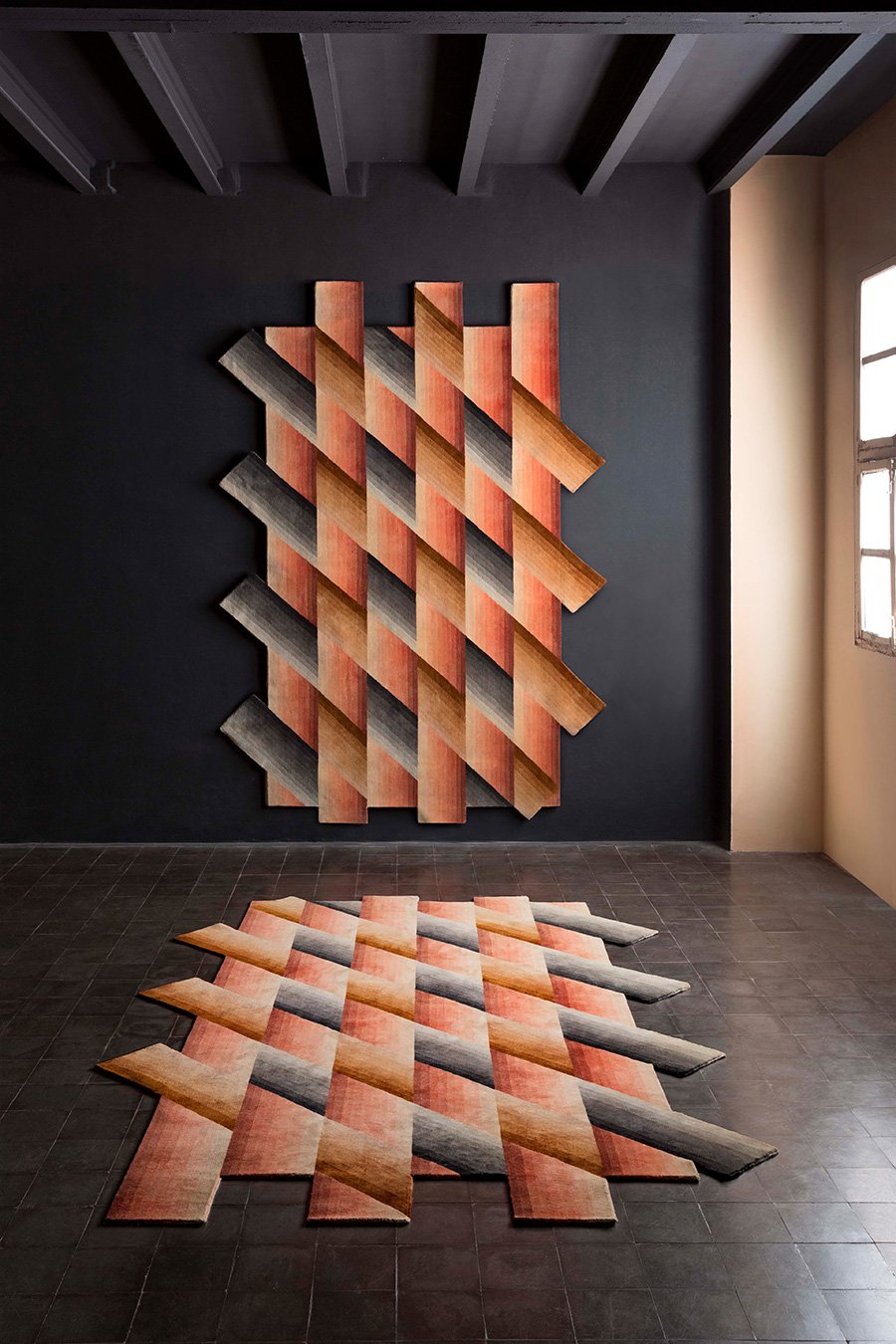 ---
Recent rug design seems bent on challenging our expectations of graphic simplicity and rectilinearity. Bliss Big Blue, the first rug from cc-tapis's Bliss collection, by Amsterdam-based rising star Mae Engelgeer, for example, delights in asymmetry with a semicircular arch element projected along a rounded edge. The rug is inspired by the Memphis style, says the designer, as well as Engelgeer's trials in weaving technique "to create a 3D effect." Its simple, almost primitive geometries and earth-toned colorways suggest an exuberant austerity reminiscent of medieval interiors or church portals.
The designer Ghislaine Viñas, known for her boisterous interior color schemes, is more restrained in her collection for Aronson's, titled In the Hood. Linear but asymmetrical patterns stylistically reference urban features like doorways, skylines, and shadowy geometries. The moody reds and deep turquoises evoke the eerie paintings of Edward Hopper.
Mirage, GAN's new collection from veteran designer Patricia Urquiola, uses woven forms to create a graphic effect with muted color gradations, in which small bands of color are integrated into larger ones. With its protruding edges and 3D color shading, the hand-knotted pure New Zealand–wool collection uses op-art techniques to manipulate perspective and create a meta-woven form while maintaining a craft feel.
You may also enjoy "9 New Residential Lighting Designs We Love."