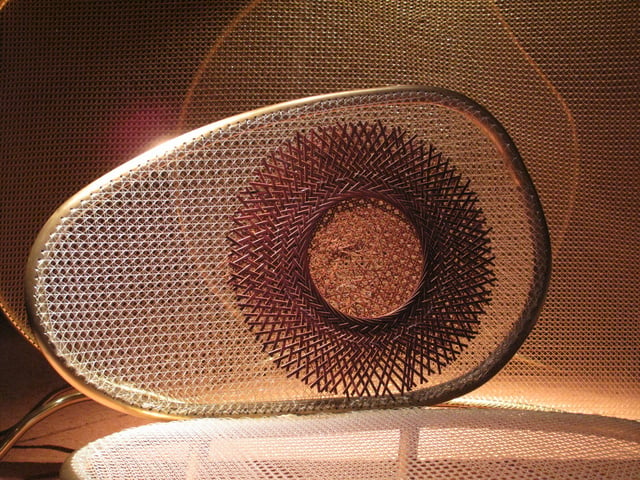 June 7, 2013
Q&A: The Campana Brothers on Their Eclectic Furniture Prototypes
New creations by the Campanas at their first solo show in the U.S.
The design duo formed by Fernando and Humberto Campana, widely known as the Campana Brothers, is finally having its first solo show in the U.S.  Although they burst onto the international design scene in New York City in 1998, at the famed "Project 66" MoMa exhibit curated by Paola Antonelli, only now almost 15 years later, are they having a dedicated gallery exhibit. The show, Campana Brothers : Concept, opened this week at Friedman Benda Gallery.
The exhibit marks the Brazilian brothers' 30 years of working together and, with it, they want to give us an idea of where they are now on their highly specific design arc. The works in the show are pure "Campana"—a total mix of materials, ideas, and creative processes, seasoned with some light-hearted humor and surprise. All items displayed are one-of-a-kind prototypes. And all of them brought to life through unique "birth-stories" at their Sao Paulo studio and workshop (where all their designs still originate).
As they worked on last minute preparations and final touches on the installation, I had a chance to catch up with Fernando and Humberto to talk about design today, what  they look for in design, working together for 30 years, and what avenues still lie unexplored in their work. Here is some of our talk:
Paul Clemence: How do you two see the changes in the design world since you started in it?
Humberto Comapana: When we started 30 years ago there weren't so many design publications and media interest in design. Today there's a lot more curiosity about design.
Fernando Compana: I also think that until about 20 years ago the interest in design was more from the utilitarian, functional angle, a bit of a left over from modernism and the Bauhaus. So a lot of design was similar in a way; very neutral, black and white. Today I think there is a return to valuing the hand made, the craft of a piece, and that makes it possible for small studios to happen. We now see design studios that may not be absorbed by manufacturers, but there is something very positive in what they can do in small productions and there is room for them. This gives design more distinction, variety, and more personality.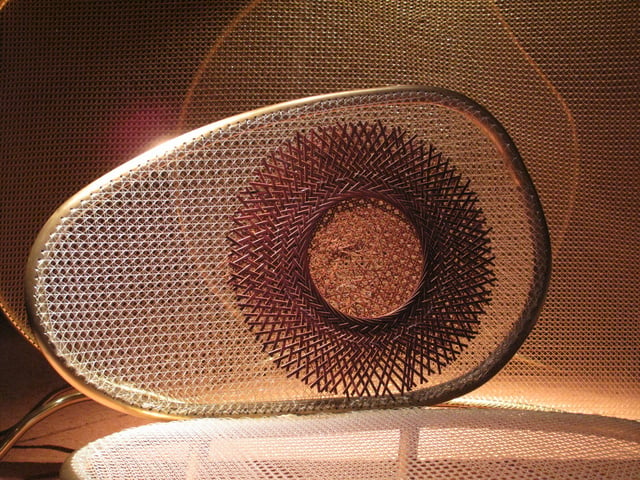 Racket Chair back
PC: You two have been designing together for 30 years. That is more than many marriages. How has your relationship evolved during this time?
FC: I think today we respect each other more. Know more each other's strengths.
HC: With time we discover the nuances of each other. And we adjust as we get to know each other more.
FC: I am very hands on, I like to feel the materials, touch them; to work in the workshop with the craftsman, right there where the action is.
HC: I am more on the project, conceptual side.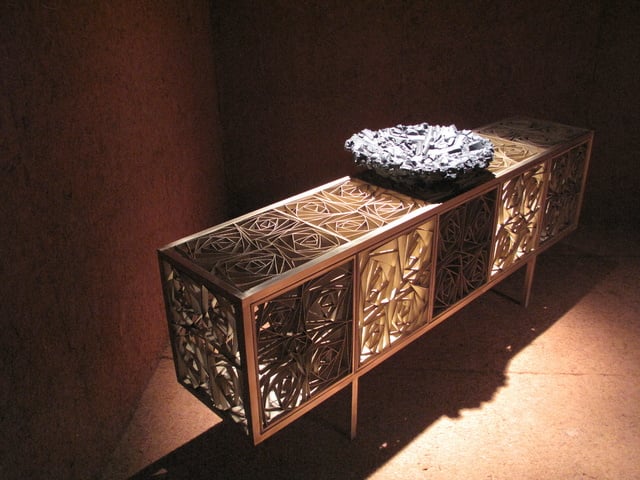 Fitas Buffet
Fitas Table
PC:  With so much design that we're exposed to now (especially if we are part of the design industry) what still excites you in design today? What do you look forward to in design?
FC: The possibility of not being restrained by the function, the comprehension by the public that there is that there is a poetic side to it. And that today design is a freer discipline. It's not just minimalism, or "less is more." There is room for all sorts of approaches.
HC: And the blurring of the design disciplines: fashion blending in with design and vice versa.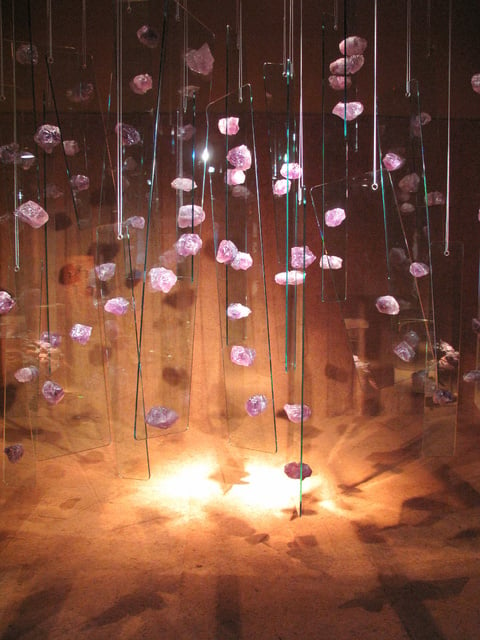 Raining Stones installation – Sculptural glass panels with amethyst gems
Raining Stones installation detail
PC:  Speaking of fashion, you have collaborated with Lacoste. Is fashion something that you would like to explore more, maybe everyday clothing?
HC: It does interests us, if good a proposal would come along.
FC: And we have done the costumes for the Marseilles Ballet [in 2007, the Campanas designed the set and costumes for the show Metamorphosis, produced by the Marseilles National Ballet in France].
Banquete Alligator in Leather
PC: What design category have you not yet ventured into that you'd like to try?
HC: Design related to some type of machine… maybe an appliance, a household appliance. We would like to do something like that.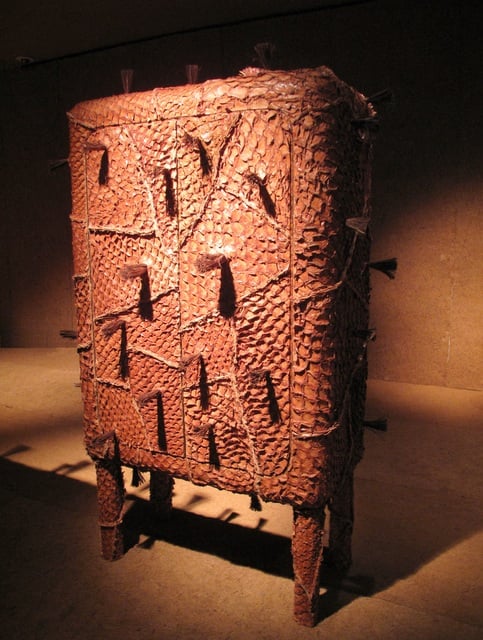 Pirarucu Cabinet
PC: What is important for you when you are creating?
FC: We are interested in the poetry, in the instant, the moment. Not the mathematics—that comes later, when dealing with the manufacturer. For us the process is more important than the result. It's about that joy of experiencing the process.
Racket series- Chair, Screens and Sofa
Racket Chair (Circles)
Racket Dinner Table detail
"Campana Brothers : Concept," from June 5 to July 3rd, is at Friedman Benda
515 W 26 St., New York, NY 10001
Phone 212-239-8700
Paul Clemence is an award-winning photographer whose work is part of many collections, including the Mies van der Rohe Archives and housed by MoMA, New York.  He exhibits both in the U.S. and on the international fine art circuit, from classic B & W prints to large scale photo installations. A published author, his work can also be seen in major design and lifestyle publications. His "Architecture Photography" Facebook page receives over half a million hits monthly.