February 28, 2014
From Fitbits to Nest: 13 Products That Encourage Wellness
The scope and approaches of health-care designs today have multiplied.
Philips Adaptive Relaxation Space
This prototype space, designed to heal workplace stress, adapts to users by changing soundscapes depending on where they stand, and encourages paced breathing with light patterns created by the company's Hue system.
The wellness movement is changing how health care is delivered, providing more choices for everyone and championing the local and the accessible. It affects all levels of human activity, from the individual trying to use the stairs instead of elevators to urban policies that encourage biking and walking. Moreover, it allows all of us to define wellness in different ways—feeling good about oneself, working on physical fitness, or trying not to get sick.
Companies like Fitbit, Jawbone, and Push developed health-monitoring wearable tech devices to measure and track our daily movements and improve our healthy lifestyles. With stress at work on the rise, however, sometimes it's difficult for people to stick to healthy guidelines. In response to this, Philips has teamed up with a group of academics and researchers in mental health to create an adaptive relaxation space aimed at healing workplace stress, as well as naturally motivating people. Products like this, and the others shown here, reflect the exciting opportunities to address all aspects of a healthy and happy lifestyle.
---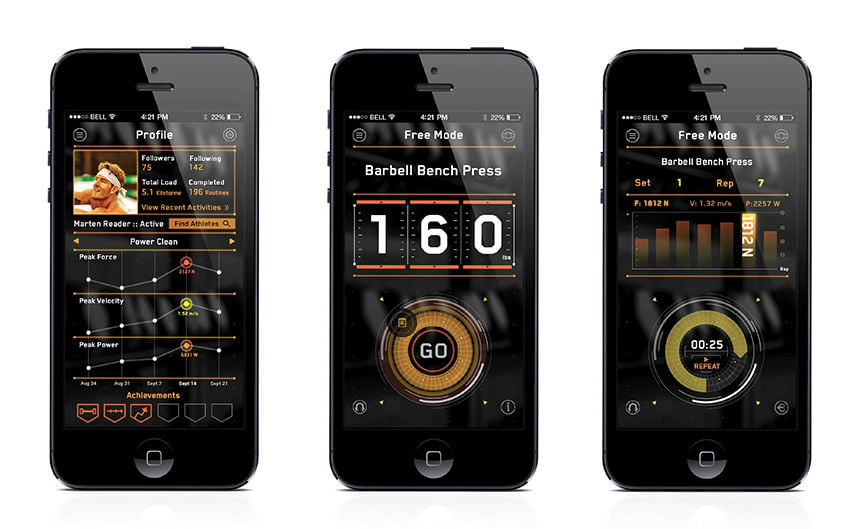 Push Fitness Tracking Device
Available in summer 2014, this wristband connects to a smart-phone. It is designed to optimize your fitness training by tracking and analyzing strength, and create a personalized workout routine. For instance, it might advise you to change your weight, hold your barbell differently, or adjust the timing of your reps.
Fitbit Force Wireless Activity and Sleep Wristband

This high-performance wristband has an OLED display that offers real-time statistics right on your wrist. It can track steps taken, distance traveled, calories burned, stairs climbed, and active minutes throughout the day. It also monitors your sleep, wakes you with a silent alarm, and serves as a watch.

Jawbone UP24 Band

With this band, measure how much you move and how long you were active, how much deep versus light sleep you got, and even how long it took you to get to sleep. It wirelessly syncs with Apple devices, and comes in onyx and persimmon colors.

Sabi ROAM Canes

These canes marry ergonomic functionality with aesthetics and premium materials. They are available in three models—Classic, Luxe, and Sport (shown)—and several color options.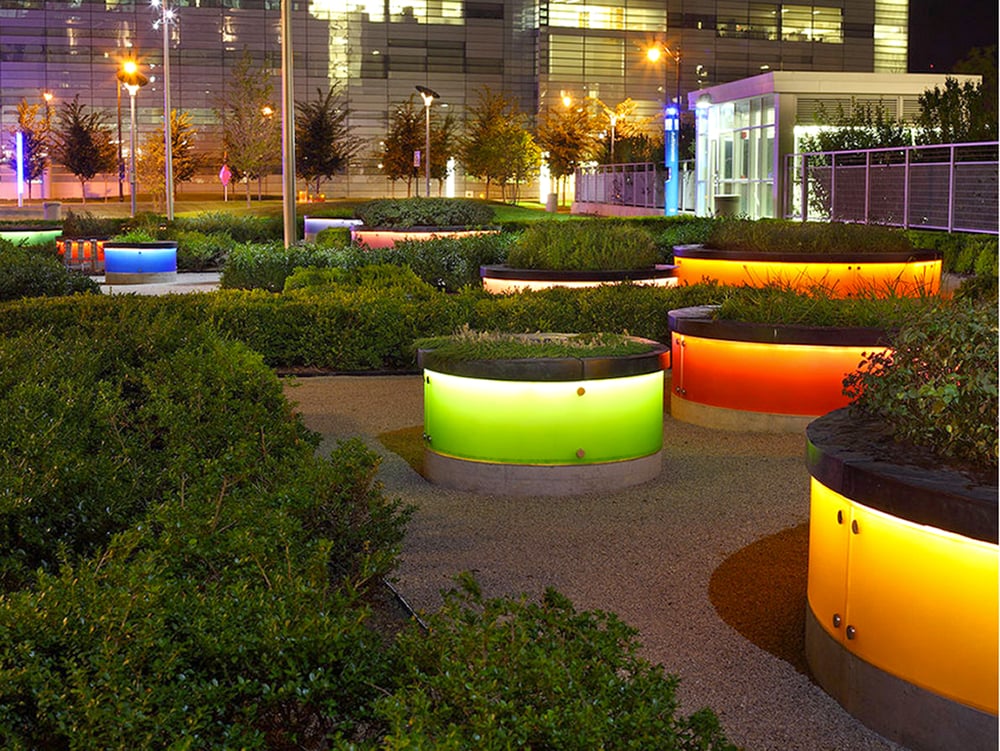 3Form Chroma XT
Made from 40 percent recycled content, this solid surface is saturated with luminous color, and was specified in the Children's Park of the Nationwide Children's Hospital in Columbus, Ohio, evok- ing warmth and healing. The surfaces are smooth, sanitary, and incredibly durable, making them ideal for health-care or wellness settings.
Intense Lighting V-Rail Luminaire

A handrail-cum-luminaire, this can be used to illuminate stairways, ramps, and paths of egress, while acting as a support and safety feature. Capable of delivering high levels of uniform light, the luminaire is available in 6005-T5 aluminum or 304 stainless steel construction, as well as 316 stainless steel for severe or corrosive environments.

Assa Abloy Sargent Push/Pull Trim

Appropriate for health-care settings, healing environments, or educational settings, this heavy-duty push/pull trim hardware offers multiple mounting options and easy operation, even when your hands aren't free. It can also come with a MicroShield antimicrobial finish.

Rocky Mountain Hardware Doorware 

This cast-bronze doorware pairs with regulation panic bars. It can be cast in CuVerre, a newly developed copper from Olin Brass that incorporates antimicrobial properties.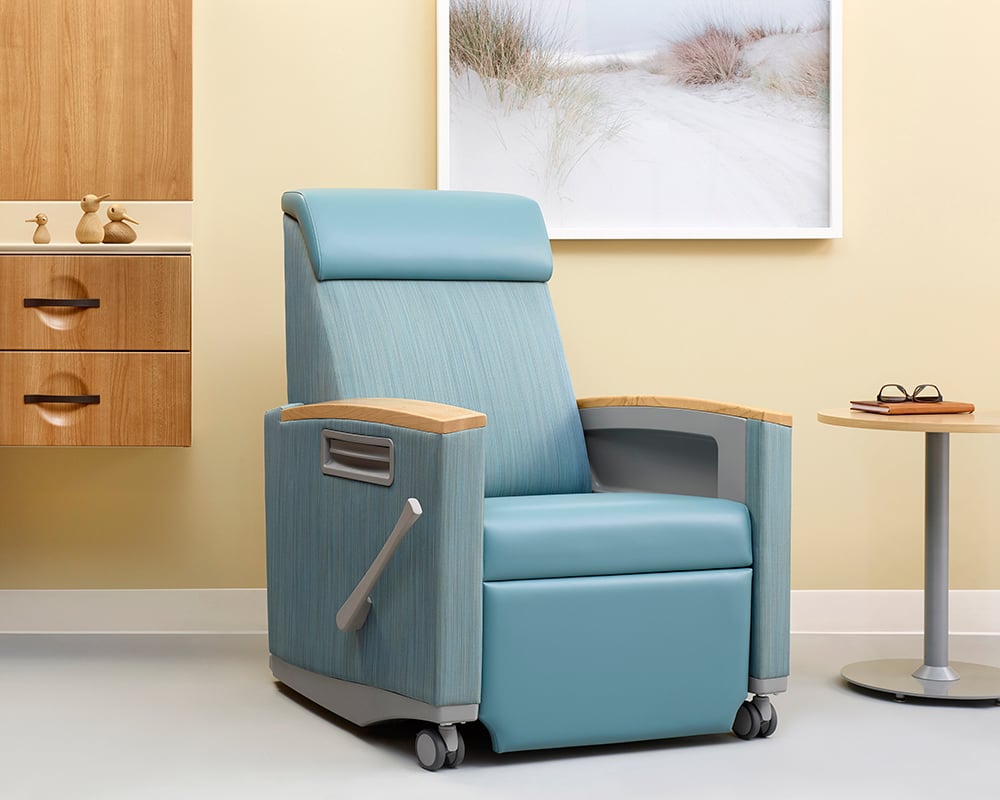 Nemschoff Consoul Recliner
Friends and family can socialize, eat, work, and even sleep in a hospital's patient room, with this one efficient piece of furniture. It supports guests at the bedside with cupholders, in-arm storage areas, and easy-to-reach controls for the footrests and the recliner.
Beans Bottle Cleaning Sponges

Drop these reusable bean-shaped, weighted sponges into a bottle, add liquid soap and warm water, and shake to clean the deep, hard-to-reach crevices in all types of plastic and metal bottles, carafes, and pitchers. The sponges are available from the Museum of Modern Art store.

Nest Protect Smoke and Carbon Monoxide Alarm 

This alarm does much more than just screech shrilly when there are dangerous levels of smoke and carbon monoxide in your home. It tells you where the danger is and what caused it, syncs with your mobile devices, and messages you if the batteries run low.

Infinity Drain Marc Newson Drain Cover

This linear drain grate by Marc Newson has a hexagonal cutout pattern constructed of 12-gauge stainless steel, and is available in five finish options.

The lightweight and versatile gadget provides 26 minutes of cleaning without the hassle of a cord. Its low-profile cleaner head makes it easy to get to hard-to-reach spaces.