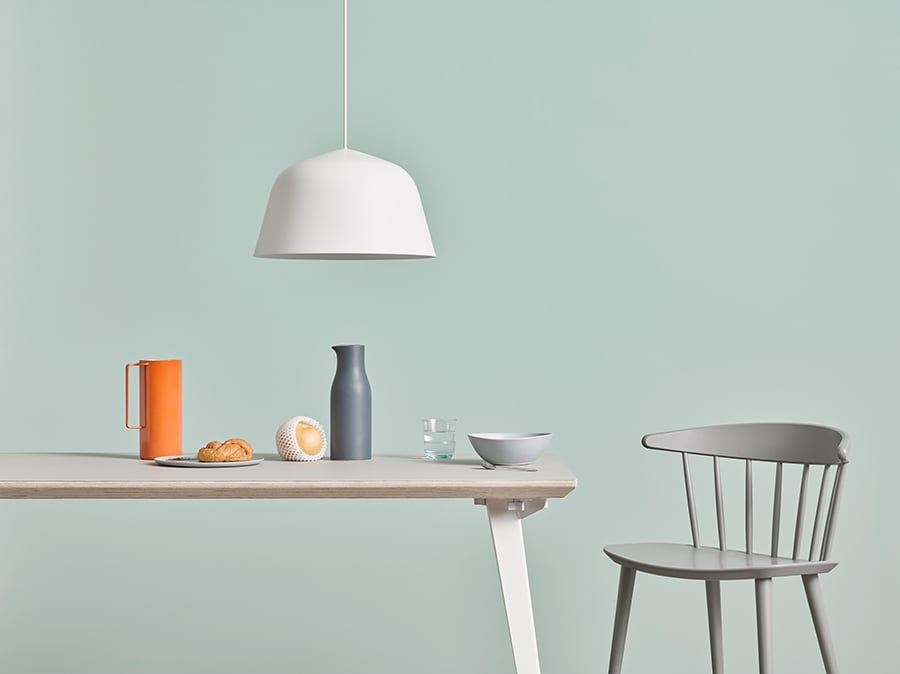 November 16, 2017
Furniture Company Floyd Expands Outside the Bedroom With Its New Multipurpose Table
The Detroit-based brand, known for its DIY leg brackets and flat-packed bed frame, is launching its Floyd Table today.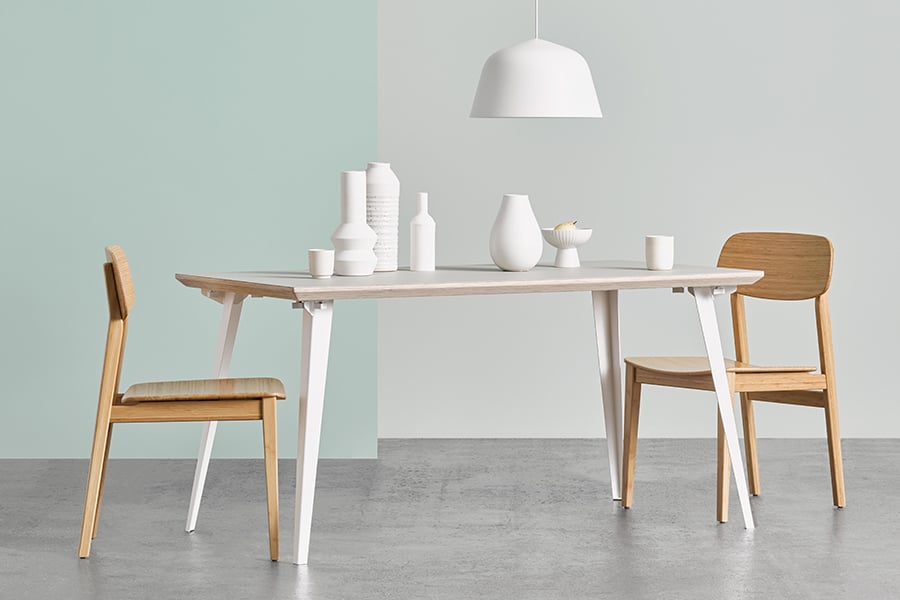 Founded in 2013, the furniture brand Floyd has built its business on products that are simple, durable, delivered flat-packed, and don't feature eye-watering prices. Crafted with a minimalist aesthetic, Floyd's designs can all be assembled and disassembled without tools, making them ideal for surviving multiple moves. Now, the company is launching its next major product: a multipurpose table that starts at $595.
Built in the U.S. from birch and powder-coated steel, the Floyd Table can be assembled in about five minutes. Its all-natural linoleum surfacing (which is produced in the Netherlands, due to a lack of viable U.S. suppliers) comes in two colorways: light pink ("Blush") and gray ("Fog"). While Floyd has a limited repertoire of products, the table is a natural extension of its current offerings.
The company began when it Kickstarted the Floyd Leg ($179), a generic table leg set whose clamps can turn any surface into a table. Next, noticing a burgeoning market in high-quality, flat-packed, home-delivered mattress, the company focused on developing a simple bed frame ($489 for the total kit) that could also be delivered straight to customers' doorsteps. (Kyle Hoff, co-founder of Floyd, told Metropolis that he sensed many consumers would rather avoid shopping for a new IKEA MALM bed whenever they moved.) Floyd has also since developed generic brackets for creating shelves.
Now, with a table, Floyd hopes to take center stage in the dining and living area. "No matter the purpose, everyone needs a table in their home," said Hoff, in a press release. "As we developed the design for the Floyd table, we looked to first create a product that our customers would really want to spend time with because so much of our life happens around tables." Floyd co-founder Alex O'Dell added, "In doing so, we sourced really unique quality materials and transformed them into a simple, straightforward design that people can take with them in any stage of life."
You may also enjoy "New Talent 2017: Studio Gorm's Perfect Balance of Aesthetics and Function."