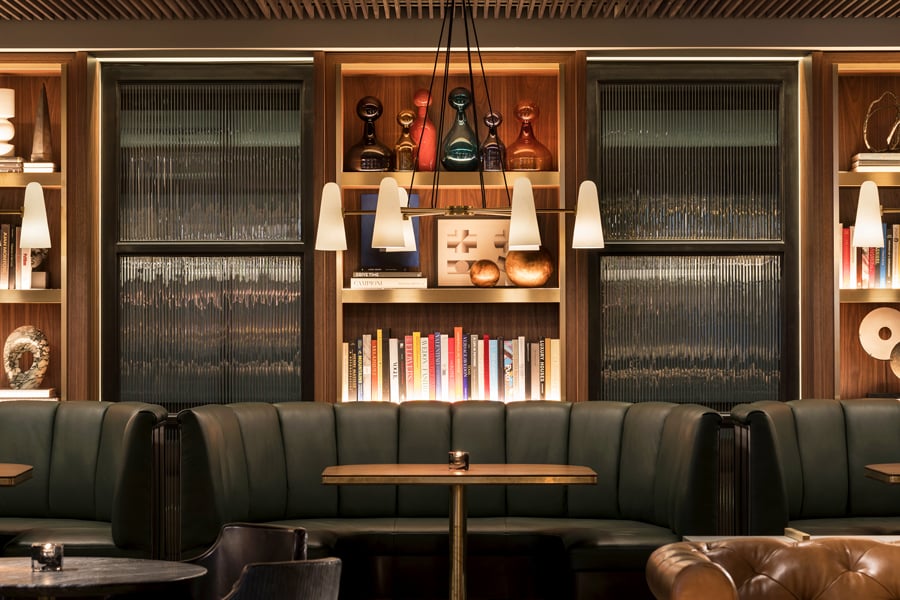 August 19, 2019
Good-Natured Ribbing: The Secret to This Glass Lies in Its Fluted Assemblage
Nathan Allan's new Channel Bronze Silvered Glass harnesses the reflective properties of its silvered backing.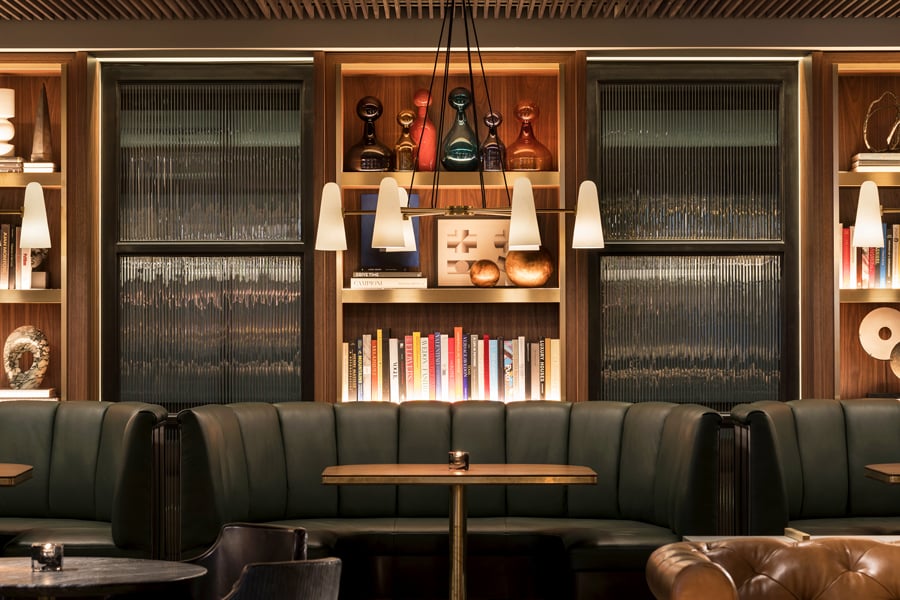 ---
Home to the Pilchuck Glass School, the Museum of Glass in Tacoma, and innumerable independent artisans, the Pacific Northwest has a well-earned reputation as a glassmaking hub. Among the many craftsmen taming and reinventing the material there is Barry Allan, the founder of Nathan Allan Glass Studios. For more than three decades, he and his team have been producing architectural glass out of their workshop in Surrey, British Columbia, a suburb of Vancouver.
A recent release from Nathan Allan, Channel Bronze Silvered Glass (CBSG), shows that the company is still thinking of new ways to manipulate the interaction of light and glass. A tightly fluted, bronze-tinted glass panel, the product is part of Nathan Allan's Freeform collection—an expressive, three-dimensional glass suited to partitions and cladding. CBSG is kiln-fired and textured with a slick, linear design, which makes it a fit for settings requiring a bit of extra polish. (Think corporate HQs and hotel lobbies, like the Four Seasons Hotel in Houston, designed by Meyer Davis, pictured above.) Inspiration for the luxe bronze tint came from high-end interiors the brand has been developing, including those of the Ritz-Carlton and Equinox.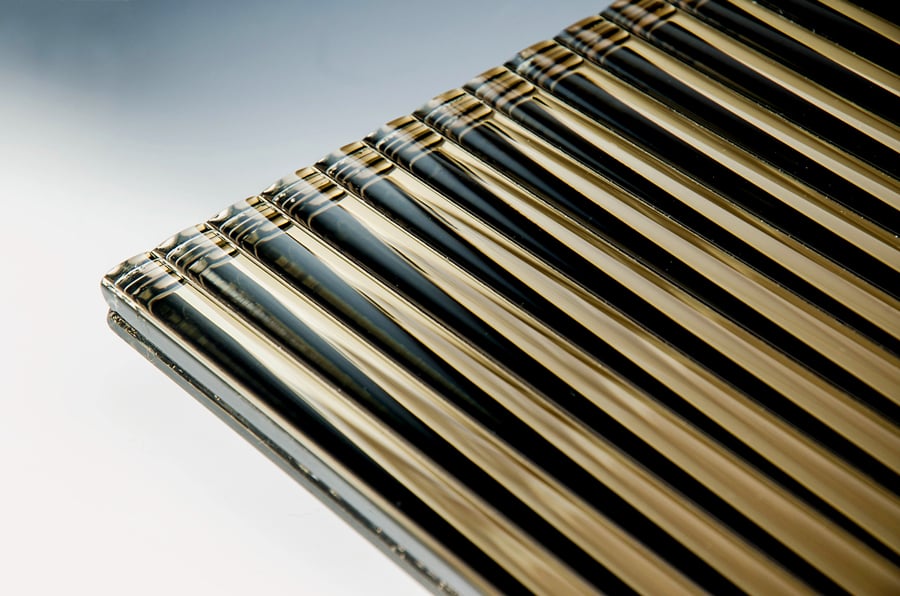 ---
The "icing on the cake," as Allan calls it, is CBSG's silver-backed finish, which "mirrors the texture [of the surface], causing it to become more vivid and crisp," he explains. To protect this metallic layer, Nathan Allan artisans cover it with a high-density, rubberlike substrate. (About the process, the company is mum, citing trade secrets.) And for all his years in the business, Allan, for one, still seems excited by the new opportunities the product is enabling: "This is an exclusive to Nathan Allan that has opened up a whole new area of glass facade applications."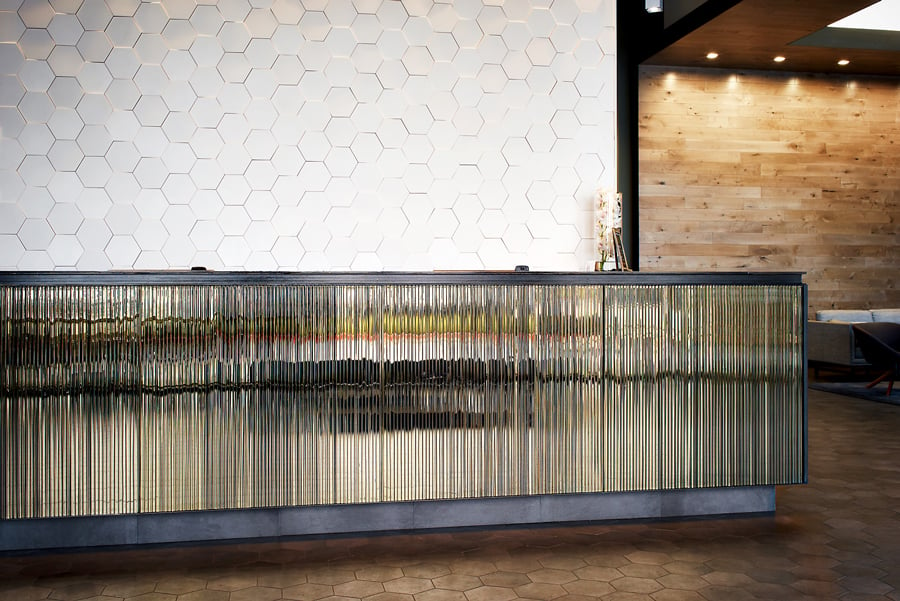 You may also enjoy "These Cabana-Like Modules Re-Create the Workplace Outside".