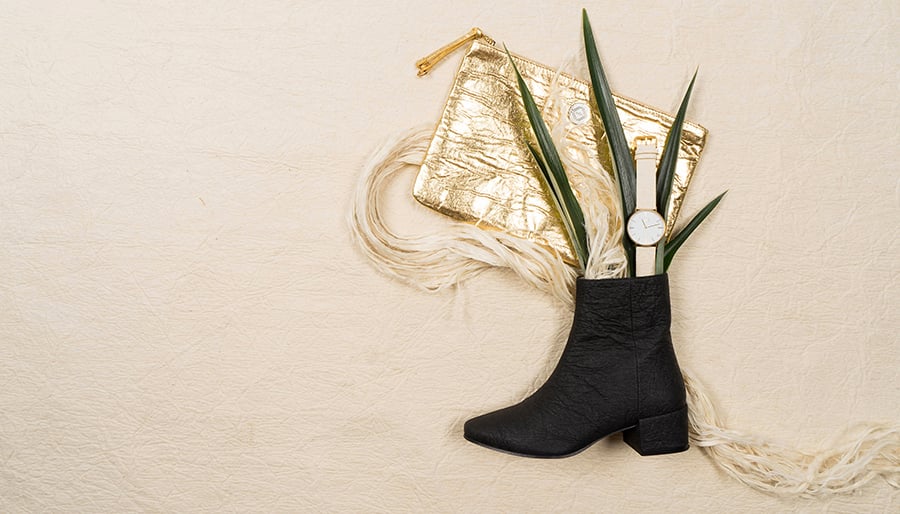 September 18, 2018
Leather from Pineapple Leaves? New Sustainable Textiles Tap Unexpected Sources
Textile design is, to say the least, a varied field. High-tech woven wearables seem far removed from efforts to grow climate-beneficial fibers, and further still from more everyday concerns, like improving commercial upholstery. But speculative art and industry research can propel each other in powerful ways. Metropolis asked six leading textile designers to name inspirational projects that […]
---
Textile design is, to say the least, a varied field. High-tech woven wearables seem far removed from efforts to grow climate-beneficial fibers, and further still from more everyday concerns, like improving commercial upholstery. But speculative art and industry research can propel each other in powerful ways. Metropolis asked six leading textile designers to name inspirational projects that have pushed them to think differently about their work.
The following sustainability-savvy inspirations come from Isabelle Olsson, Google's head of industrial design, home, and wearables. Stay tuned to the Metropolis homepage as we publish the other entries in this series!
Adidas x Parley For The Oceans
In recent years, a grassroots movement to eliminate single-use plastic has grown, with campaigns to eradicate the plastic bags and straws that litter our beaches. But addressing plastic pollution in the oceans—an ecological challenge of massive proportions—requires a different tactic. In response, some designers have begun reclaiming PET bottles, fishing nets, and other litter to produce fibers. One notable example is Parley for the Oceans, a nonprofit that has collaborated with Adidas for the past three years on a creative material solution with fashion savvy.
Working with a global cleanup network, Parley removes plastic debris from coastlines, ocean waste, and illegal deep-sea gill nets, and transforms it into yarns and filaments. Since the team released the first prototype, a concept sneaker, in June 2015 in a limited run, it has put out many more shoes and garments, including a midsole 3D-printed from ocean plastic. (The newest shoe, Parley UltraBOOST, consists of 95 percent ocean plastic, or about 11 plastic bottles.) A number of other brands have since followed Adidas's example of partnering with nonprofits to tackle the plastics problem.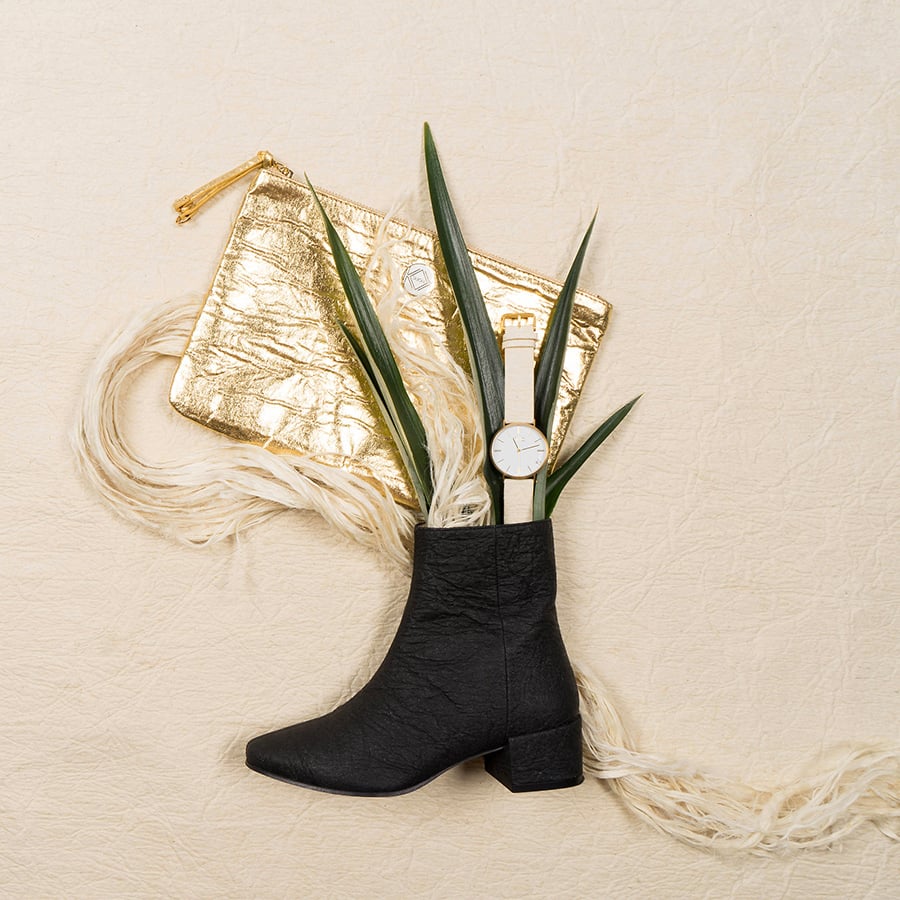 Piñatex
"Design is not just about product. Design is about responsibility," says Carmen Hijosa, the founder and CEO of Ananas Anam Ltd. This mind-set led Hijosa to create the natural textile Piñatex, made from pineapple leaves. Following the Cradle to Cradle approach described definitively by William McDonough and Michael Braungart in 2002, Ananas Anam considered Piñatex's entire life cycle. The product makes use of fiber by-products of pineapple agriculture and requires no additional land, water, fertilizer, or harmful chemicals. The result is a lightweight, flexible, and breathable alternative to resource-intensive leather.
Designers across the fashion, furniture, and automotive industries have already begun to swap synthetic textiles or leather for Piñatex. Ananas Anam is continuing to develop the material, aiming for a fully biodegradable product, but until then, Piñatex makes a compelling case that the textiles of the future may come from plants.
You may also enjoy "Why Good Old-Fashioned Wool Is Back in Modern Textiles."