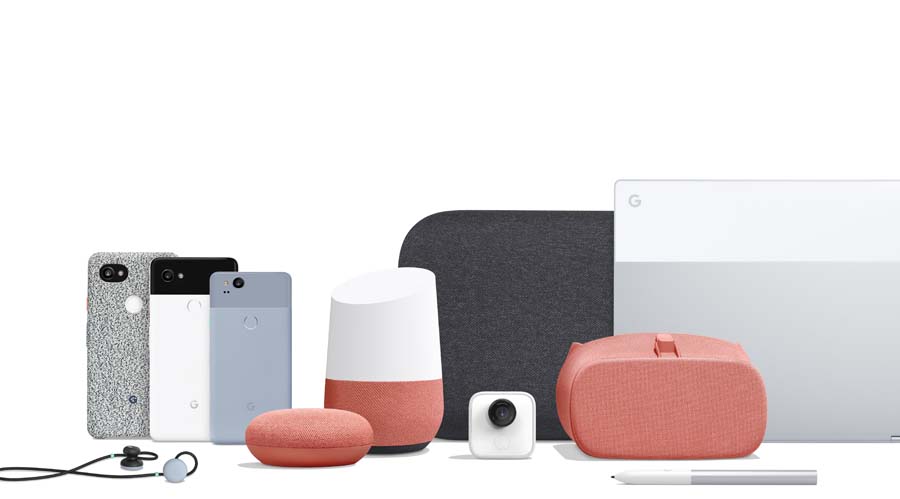 October 18, 2017
Google's 2017 Product Lineup Fuses Smart Technology and Good Design
Tomorrow, the tech giant launches pop-up stores in New York City and Los Angeles to promote its second generation of consumer products.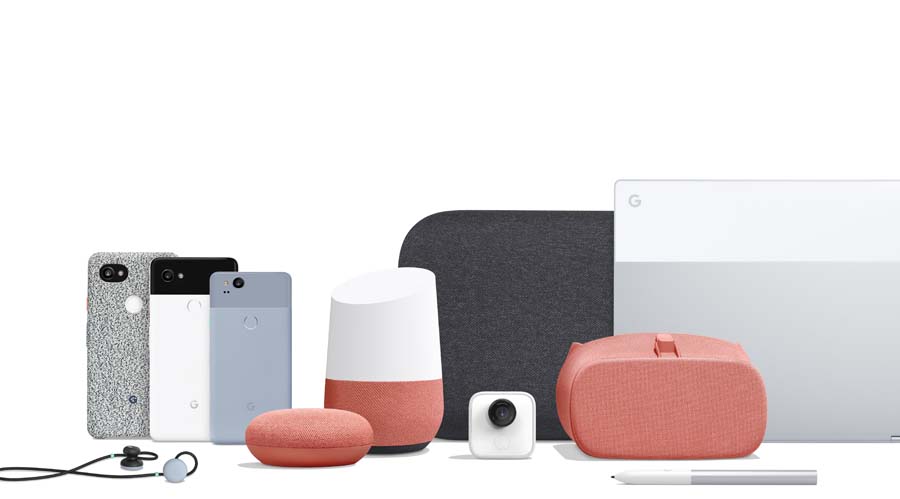 Following Google's highly anticipated hardware launch October 4th, the tech giant will open two pop-up spaces in New York and Los Angeles tomorrow to promote its latest lineup of consumer products. The second generation of gadgets—which includes its Pixel 2 smartphone, Pixelbook, Home Mini and Max, and an upgraded virtual reality headset—promises to seamlessly integrate hardware and cutting-edge artificial intelligence.  
In addition to new and improved technology, the current products feature updated, more inviting designs. "We are in front of flat shiny things all of the time," explained Ivy Ross, the company's vice president of hardware design, at a preview yesterday. "We wanted to make technology a little more human by putting soft curves on everything."
Here is a rundown of Google's newest consumer products.   
---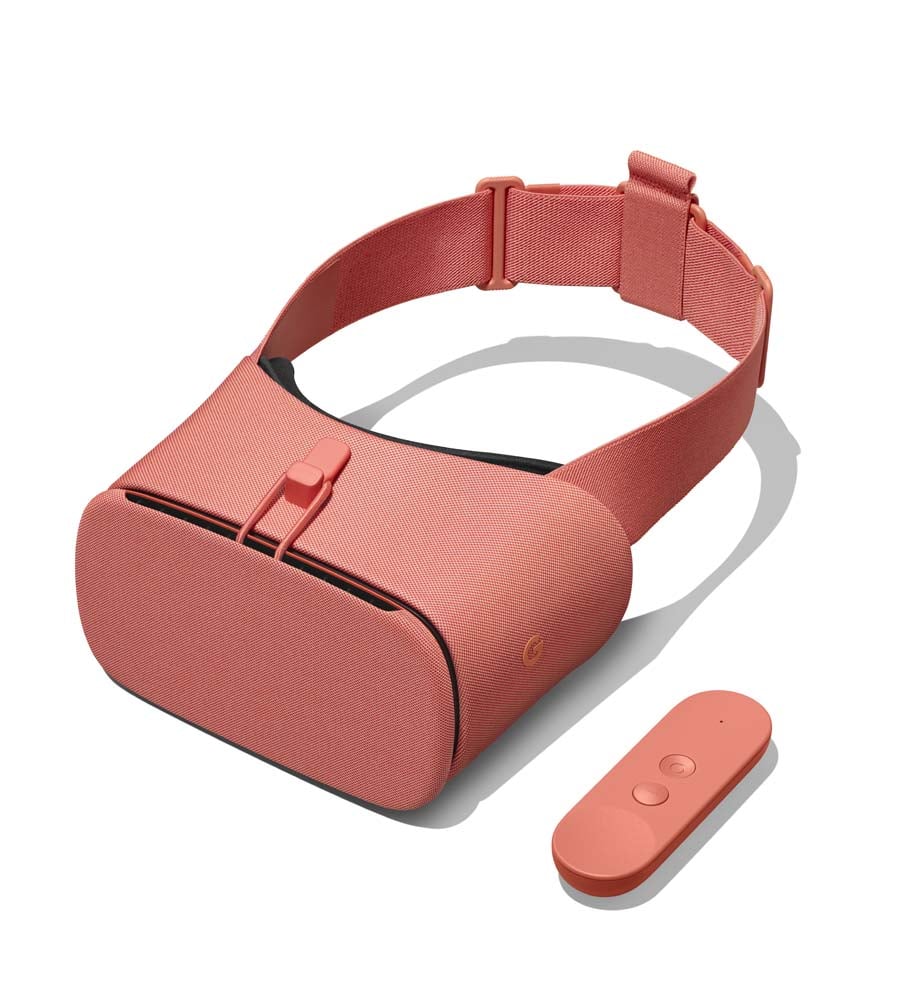 Google Daydream View
Google's updated Daydream headset is an intuitive (and affordable) way to have an immersive virtual reality experience using only your phone. The latest version features subtle upgrades such as high-quality lenses and access to thousands of videos and more than 250 games and apps. Design upgrades include new colors, a softer face pad, and a removable top strap. Its lightweight, intuitive controller, meanwhile, fits handily into the head strap. Though it works optimally with Google's Pixel, the Daydream is also compatible with other Android smartphones.
Cost: $99
Google Home Mini
The Home Mini resembles an oversized macaron, but don't let its small size fool you: the four-inch voice-activated speaker can do everything the original Google Home can do, including hands-free search, voice-command access to music and entertainment, and help from Google Assist. Mini was designed to integrate into home environments, from its textile exterior to its compatibility with smart-home devices such as Nest's thermostat or Philips's hue lighting. Sensitive microphones pick up a user's voice anywhere in a room, while the Mini can even learn to distinguish between other members of the household.
Cost: $49

Google Home Max
The new speaker was designed specifically with audiophiles in mind, with rich, room-filling sound. Unlike its cute Mini counterpart, the 12-pound Home Max is big and bold. Using AI machine learning, the speaker has the ability to adjust and rebalance sound depending on the room. It can also be grouped with a myriad of other non-Google speakers.
Cost: $399   
Google Pixelbook
The featherlight Pixelbook, clocking in at just 2.5 pounds, is the highest-performing, most versatile Chromebook yet. Its 360-degree hinge allows for four different configurations, including as a regular laptop, or in tablet, tent, or entertainment modes. The Pixelbook comes equipped with Google Assist, powerful 7th Generation Intel Core processors, and up to half a terabyte of memory. But there is also beauty behind the brawn: Its sleek, two-toned aluminum body (only 10.3 mm-thick), and soft touch fabric wrist pad, fits seamlessly into the design identity of the rest of Google's products. The device's companion Pixel Pen, sold separately for $99, is the fastest stylus ever built, according to the company.
Cost: From $999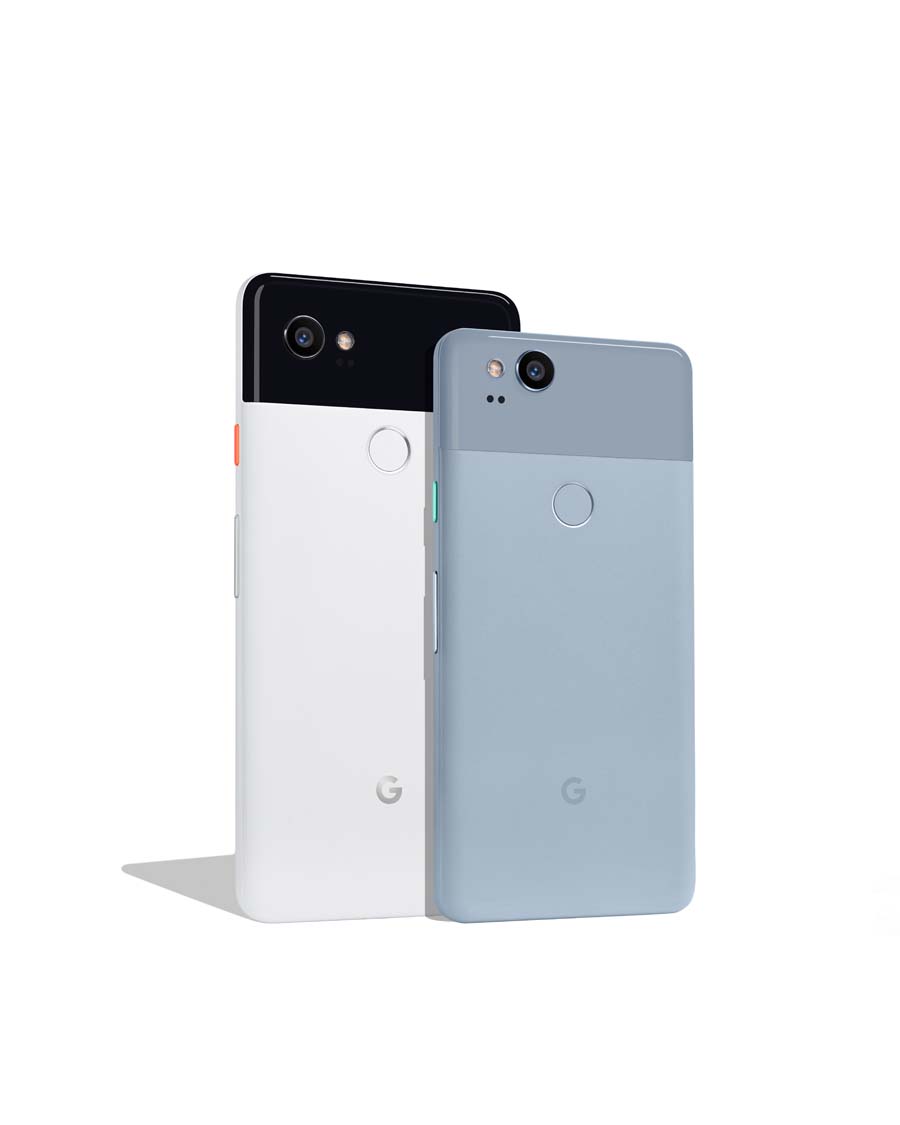 Pixel 2
Like the rest of these products, the new Pixel 2 smartphone comes integrated with Google Assist and loads of other features. But this device, available in two sizes and four colors, is all about the camera—among the highest rated on the market. The camera shoots razor-sharp portraits and offers a high-dynamic range, making it suitable for a variety of lighting situations. A double twist of the wrist puts the camera into selfie mode, while a light squeeze on its sides will pull up Google Assist. The Pixel 2 also comes equipped with free unlimited photo storage, so users never have to encounter the dreaded "memory full" prompt. Coupled with a 24-hour battery life, owners can snap photos all day long.
Cost: From $649
Google Clips
This diminutive video camera is ideal for shooting life on the go. Created with parents of both pets and children in mind, Google Clips was designed to shoot just that–brief video segments. Clips is equipped with machine-learning capabilities so that the camera automatically searches for stable, quality shots. Users can easily edit clips after syncing with Google Photo. At just 60.5 grams, it features 16 GB of internal storage and unlimited storage through Google Photo. Though designed to work best with Google's Pixel smartphone, it is also compatible with iPhone and Samsung devices.
Cost: $249
Google Pixel Buds
Designed to feel like clothing with soft textiles and materials, these earbuds deliver high-quality audio with comfort. With a swipe, users can adjust volume, access Google Assist, make phone calls, send messages, or even use Google Translate.
Cost: $159
You may also enjoy "Sidewalk Labs Announces New Smart City District For Toronto."