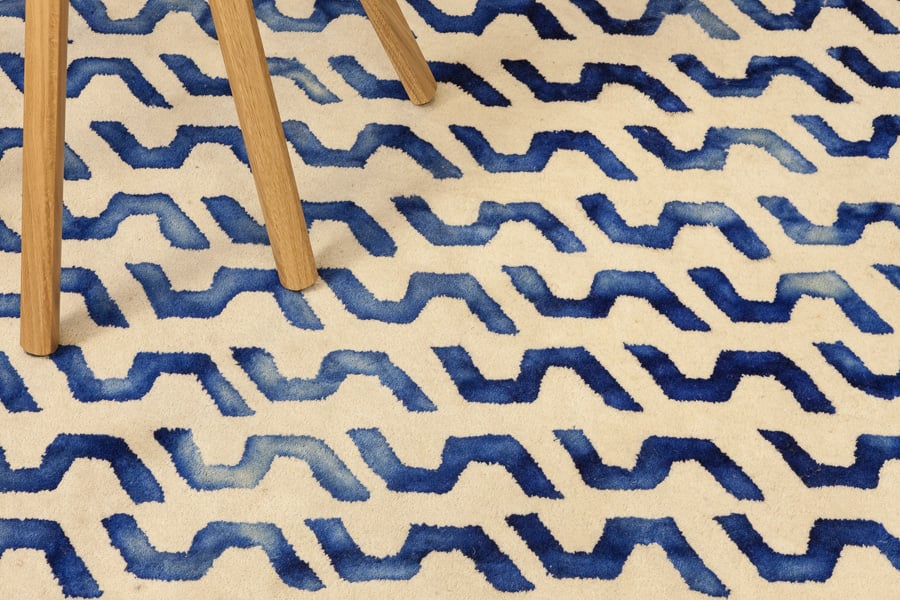 July 16, 2018
A New Rug Collection Harnesses Unorthodox Dyeing Techniques
Deanna Comellini, the creative director for G.T. Design, took cues from history for the Italian rug company's latest offering, Volare.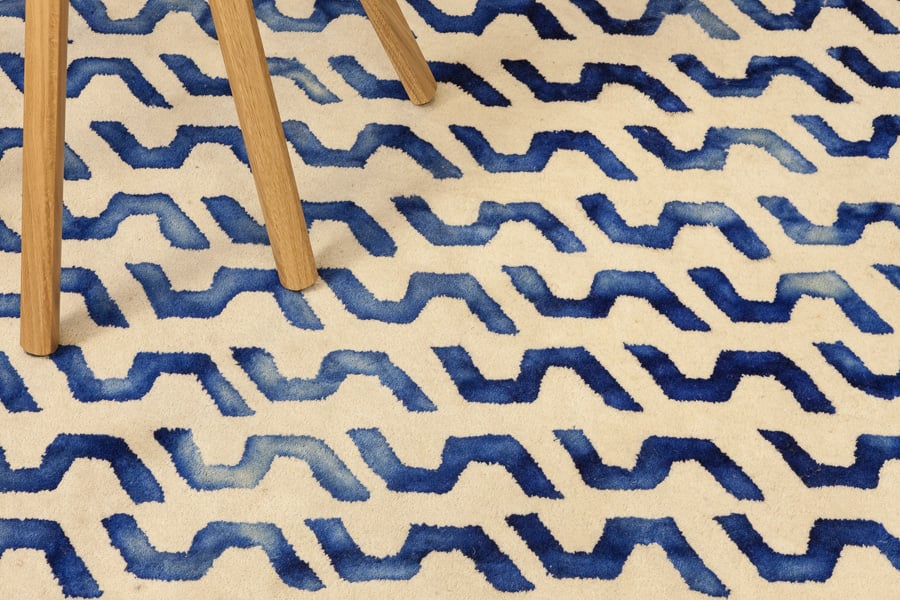 ---
With furniture often taking center stage in interior design, the rug can be an unsung hero—yet a bold, material-rich floor covering can make or break a room. Deanna Comellini, the creative director for the Italian rug company G.T.Design, sees these products as important vehicles for aesthetic expression. With someone like Comellini at the helm, it's no wonder that the company's newest rug, Volare, takes unusual measures to achieve a graphic and classic look.
For the collection, which is available at Dom Interiors, Comellini wanted to put her own spin on the traditional tie-dye technique. After experimenting with more conventional dyeing methods, she created a prototype: Instead of immersing the textile in a dye bath, she masked off select portions of the rug and, using diluted dye to create different colors, hand-painted a repeating serpentine pattern across the surface.
Intrigued by the tradition of indigo dye, which has been prized throughout history for its exuberance, Comellini introduced Volare in a cerulean tint. (The collection also includes green and brown hues.) She notes that Volare is ideal for both home and office spaces, and is available in standard sizes as well as custom formats. "We worked closely with interior designers to find the best options," she says, pointing out one design in particular that combines a square and a circle into an evocative shape.
The rug's painted symbol reflects not a personal or regional history but a universal language with meaning for all cultures. "The design is intentionally primitive," explains Comellini. "It doesn't belong to a decorative current, but uses primal signs instead." Perhaps it's this aim toward universal accessibility that will elevate rugs like Volare from afterthought to centerpiece.
You might also like, "Donald Judd's Minimalist Furniture Will Be on View at SFMOMA."