February 3, 2020
How Hlynur Atlason Designed His New Chair for DWR
3D printing and user testing aided the designer in adapting his best-selling seat to support long, leisurely dinners.
The brief from Design Within Reach seemed simple enough: Design a very comfortable modern dining chair. In the universe of seating options, the Herman Miller–owned furniture retailer learned there was an unmet demand for stylish dining room furnishings that supported long periods of sitting. Imagine languorous dinner parties, or gatherings of wine geeks waiting for a bottle to "open up." Sometimes an ordinary one-hour chair simply will not do.
Hlynur Atlason, the Icelandic-born industrial designer DWR tasked with the assignment, says that traditionally, the category has boiled down to two options: the Eero Saarinen executive-armchair classic or clunky, nondescript slipcovered seats.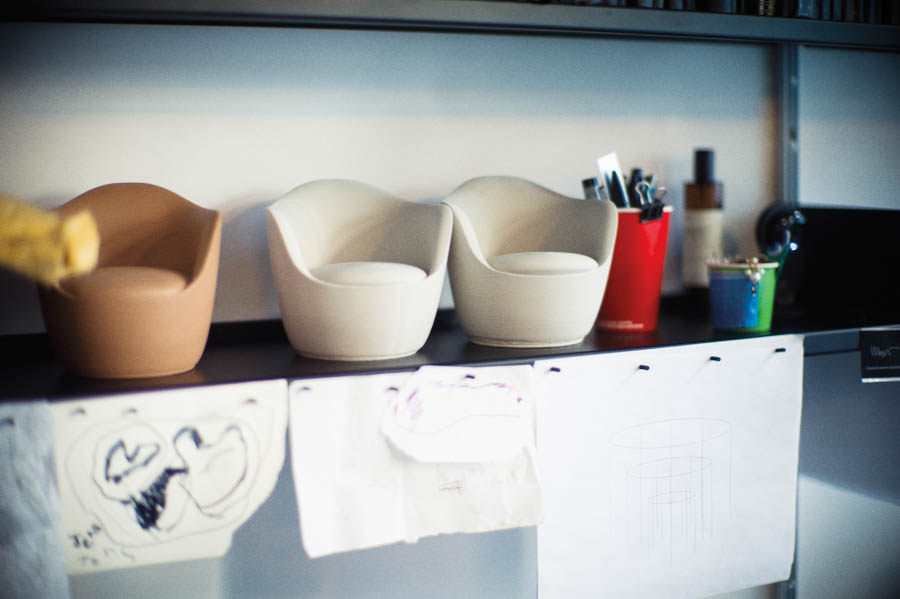 As a designer who takes on a range of projects—from packaging to housewares and furniture—Atlason embraces a solutions-oriented ethic in his work, regularly consulting market research data before leaping to the drawing board. "It's really interesting to analyze conversations in retail stores. What are people asking for? How do they navigate information that they're given to make decisions?" he says. "Ultimately, it's about understanding what people want."
This information very much guided his answer to DWR's prompt: a handsome swivel dining chair whose shape vaguely reminds one of a demitasse cup or a tulip in bloom.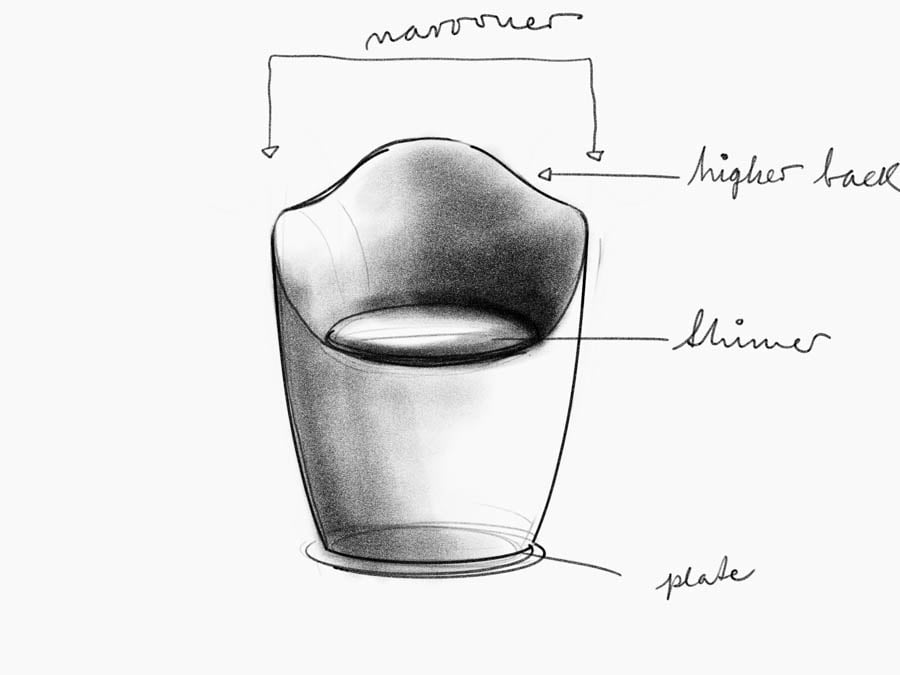 The so-called Lína chair is an extension of Atlason's 2015 lounge chair of the same name. Used in office lobbies and home interiors, the swivel lounger is among the most successful product launches for DWR to date. The silhouette of the chair, named after the word for "line" in his native tongue, was generated with the aid of 3D printing, which Atlason routinely uses in his product design work. "We have 3D printers to help us generate the very precise sculptural form that would be difficult to achieve otherwise," he says. "The prototyping is a lot more direct, in a way, when you can just hand someone a file."
Translating the Lína Swivel Chair into dining room seating wasn't as straightforward as it sounds, explains Atlason. "We had to figure out how to make it look small despite its actual dimensions," he recounts. He wrestled with the placement of the armrests, the shape of the legs, and the width of the seat, while keeping close to the chair's original character.
Lína's immaculate architectural profile reflects a return to formality in dining, adds Atlason. "After years of casual dining, perhaps there's a clamor for getting dressed for dinner again—a little more ceremony, a little more ritual," he suggests. Among his favorite features is Lína's return feature, which automatically snaps the unit back into place. "Your table may be a mess, but the chairs around it will be super organized."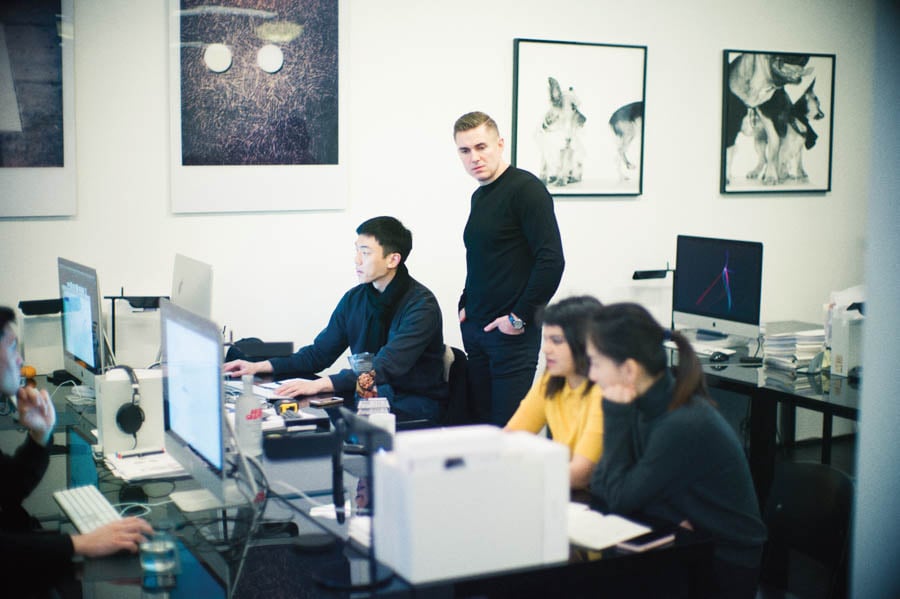 To address the comfort factor, Atlason needed a user to test the design. DWR's former CEO John Edelman, a man of considerable stature, became his muse. "In my mind, John is an ideal consumer for this chair. He's a big guy and if he can sit in it comfortably for hours, then I think we've arrived at a good solution," he explains.
Getting a chance to design a new chair is thrilling, says Atlason, reflecting on the canon of seating developed over the centuries. "I think it's very exciting to find a reason for a new chair," he says. "To justify that and bring something new to the table is the challenge. It's not always instantly clear, but it's about putting your finger on something bigger that's happening in culture."
You may also enjoy "Sitting Alone in Public: How the Café Chair Defined Modern Urban Culture."
Would you like to comment on this article? Send your thoughts to: [email protected]