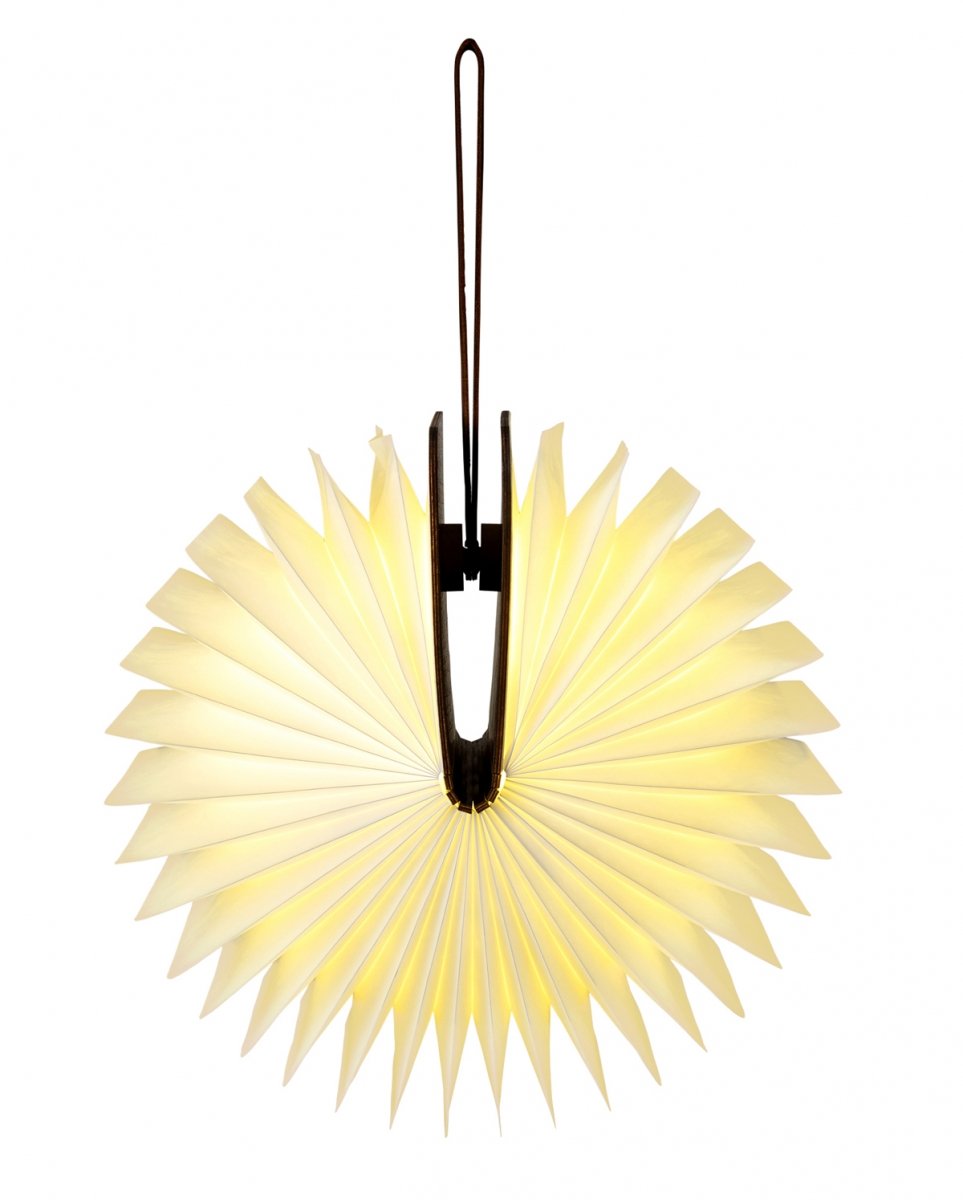 March 6, 2014
Kickstarter Favorite Lumio Lamp Gets Picked up by MoMA Store
Lumio's book-shaped lamp can be unfolded and used in many different ways.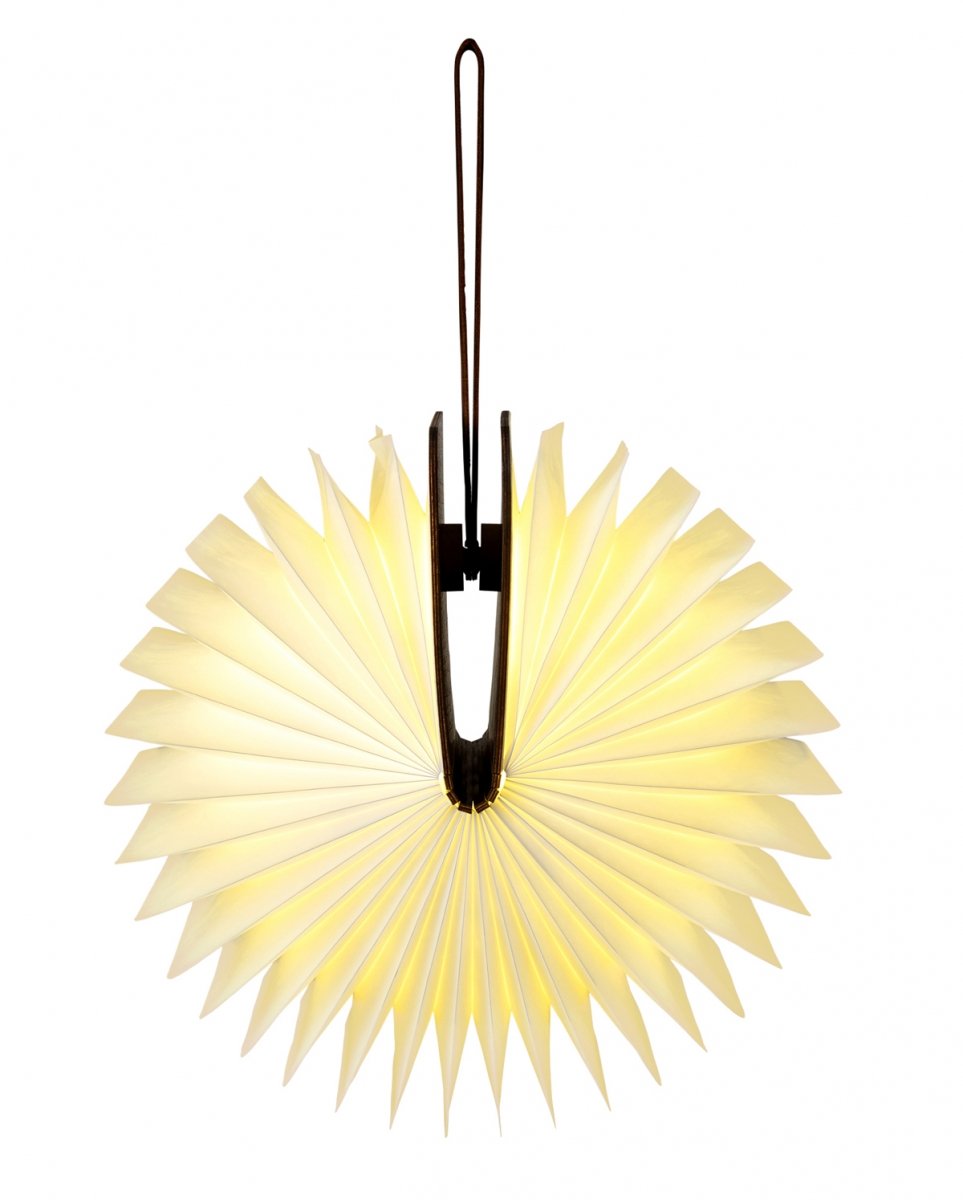 Lumio, by designer Max Gunawan is part lamp, part origami sculpture. "Multifunctionality appeals to me. You can transform Lumio from ambient lamp to table lamp to hanging pendant," Gunawan says."Lumio just folds and disappears when you don't need it."
Photos courtesy Lumio, unless otherwise noted
Max Gunawan takes the meaning of "reading lamp" literally. Lumio, the designer and architect's LED wooden lamp, masquerades as a book until it is opened and light is released through its Tyvek "pages."
Lumio was born from Gunawan's quest to fulfill a common need—a transportable, well-designed lamp that improves the feel of a space. "When I moved to my current house about two years ago, I remember how challenging it was to move and reinstall all the light fixtures in the house," says Gunawan. "It prompted me to think about the idea of a light that can serve many different functions."
"I spent a lot of time adjusting a warm white LED that's pleasant to the eye," Gunawan explains, speaking of the lamp's delicate yellow hue. "We had to do numerous tests to get the right color and spectrum."
"It was a happy coincidence," he says of the book format of the lamp, which is easily transformable into a variety of lighting solutions that can be used indoors or outdoors. Inspiration struck when he was exploring modular designs for homes by sketching ideas in a Moleskine notebook. "One day it just dawned on me that a book would be a great way to package a lamp."
To pay for production, Gunawan started a Kickstarter campaign in 2013, raising nearly $600,000 and garnering the attention of the Museum of Modern Art, which is releasing the lamp this spring in its store.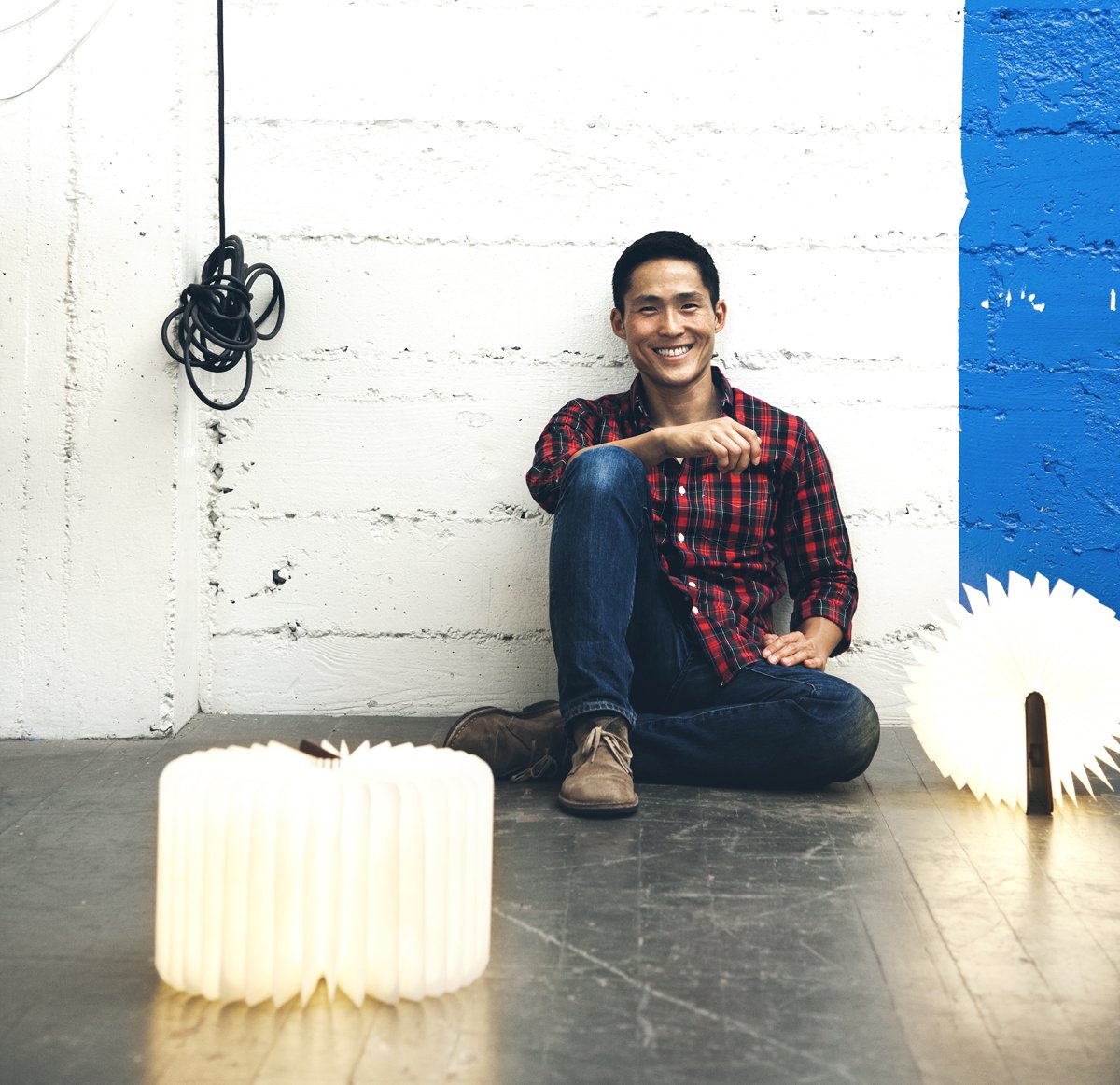 Gunawan (b. 1980) was born in Jakarta, before settling later in San Francisco. He spent ten years as an architect before launching Lumio, named one of the "Top Ten Most Innovative Crowdfunded Companies" by Entrepreneur magazine in 2013.
Courtesy Eva Kolenko