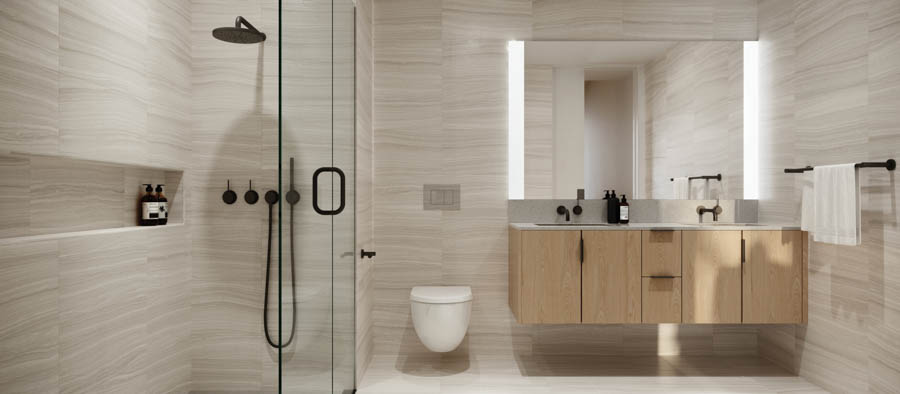 January 29, 2020
Fast Track(ing) Production: KOVA Raises the Stakes in Data, Sustainability, and Efficiency
The new line from the creators of Katerra brings the factory floor closer to the building site, streamlining manufacturing, specification, transportation, and installation.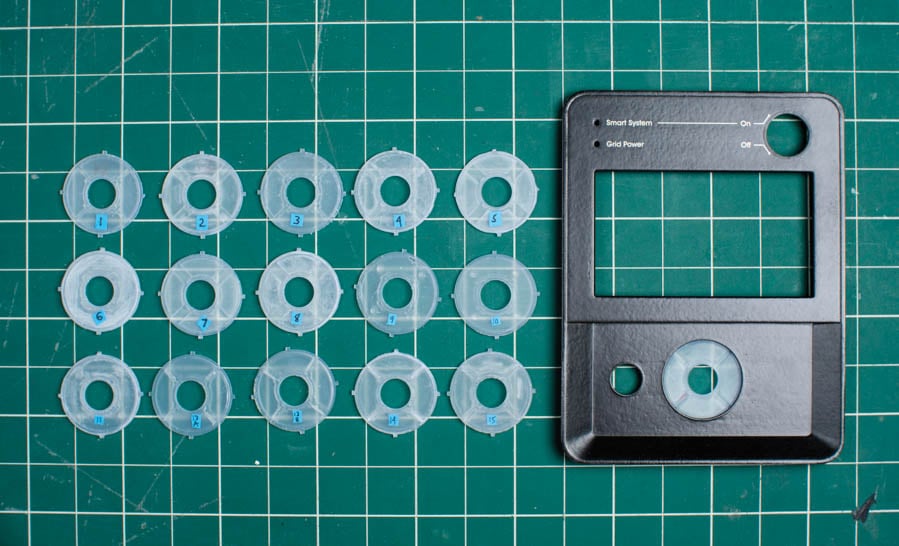 It's not every day that a construction company launches its own line of building materials, but that's exactly what Katerra did late last year when it introduced KOVA.
Granted, Katerra is not typical within the building industry. Based in the heart of Silicon Valley, in Menlo Park, California, the company specializes in the construction of multifamily rental properties. Founded in 2015 by Michael Marks, former CEO of tech manufacturer Flextronics, and with prominent tech investors as backers, Katerra sits squarely at the intersection of construction, manufacturing, and technology.
This combination has created the conditions for a high degree of vertical integration, meaning Katerra can largely control its projects from the earliest stages of design to the end of construction and beyond. With factories in the United States and India, the company can manufacture structural components, assemblies, and finishes of its own design, then install them at job sites cleanly and quickly. Rather than working with a complex network of architects, engineers, general contractors, and subcontractors, developers can hire Katerra directly to run a project from beginning to end—an efficient approach that holds the potential to streamline communication, schedules, budgets, and, eventually, building performance.
Employing the economic discipline of a manufacturer, and with thousands of units under construction every year, Katerra knew it could use scale to its advantage. Trevor Schick, president of KOVA Materials, says the design, production, transportation, and installation of materials were obvious targets for improved efficiencies, an exercise that eventually led to KOVA.
"We're looking at every aspect of the supply chain, and where there are good suppliers, we'll partner with them," says Schick. "Where we don't believe that innovation is happening, we'll go after those areas ourselves."
With KOVA, Katerra has gone after quite a few areas. The line comprises lighting products, appliances, flooring, plumbing, bath and kitchen accessories, tile, door and window hardware—even an HVAC system. Each product category offers a limited selection (only four lavatory sinks, for example, or nine showerheads), which enables the company to produce high volumes and offer competitive pricing. Products are thoughtfully curated for foolproof complementarity across categories, another instance of efficiency, and the company's showrooms, set up as apartments in Phoenix and Atlanta (with another one under construction in Tracy, California), focus on demonstrating how the items work together.
In the building industries, products are typically ordered, shipped, stored in a distribution center, and moved when needed at a job site. This approach wastes time and energy, in contrast to Katerra's system. Thanks to radio-frequency identification (RFID) technology embedded in every KOVA product, the company's project teams can track the location of each product throughout the building process—from specification, sourcing, and manufacturing in Katerra factories to shipping, delivery, and installation. Real-time status updates on the components' locations allow for more precise planning, stronger coordination, and higher productivity at the job site.
"For us, the construction site is really our last factory," says Schick. "It's where the final assembly happens."
In addition to making its supply chains more efficient, KOVA will flex its tech muscles with new features built into product releases planned for this year. KOVA Intelligent HVAC, which is scheduled to roll out this year, employs advanced sensor technology and artificial intelligence to capture, predict, and react to occupants' use patterns. Machine learning is built into the product, meaning the system can detect conditions that have led to failure in the past and issue an alert before it stops working. These features translate into not only greater comfort but also significant energy savings—to the tune of 30 to 40 percent when compared with standard systems, according to Schick.
Still other products with strong sustainability features are in the pipeline for 2020. With wireless lighting KOVA will take aim at electrical wire, which requires copper, insulation, and other carbon-intensive materials. Cross-laminated timber, the carbon-sequestering building material du jour, is being produced in a new Katerra factory in Spokane Valley, Washington.
While KOVA products are optimized to work with Katerra projects and processes, third-party sales have grown to about 20 percent of the brand's business since KOVA became available to general contractors and subcontractors in 2019. Schick says the company is working with customers to integrate KOVA into projects from their outset, thus taking full advantage of what the model actually offers: the efficiency and flexibility of a just-in-time product line.
You may also enjoy "At KBIS, Sophistication Prevailed—These 16 Products Prove It."
Would you like to comment on this article? Send your thoughts to: [email protected]