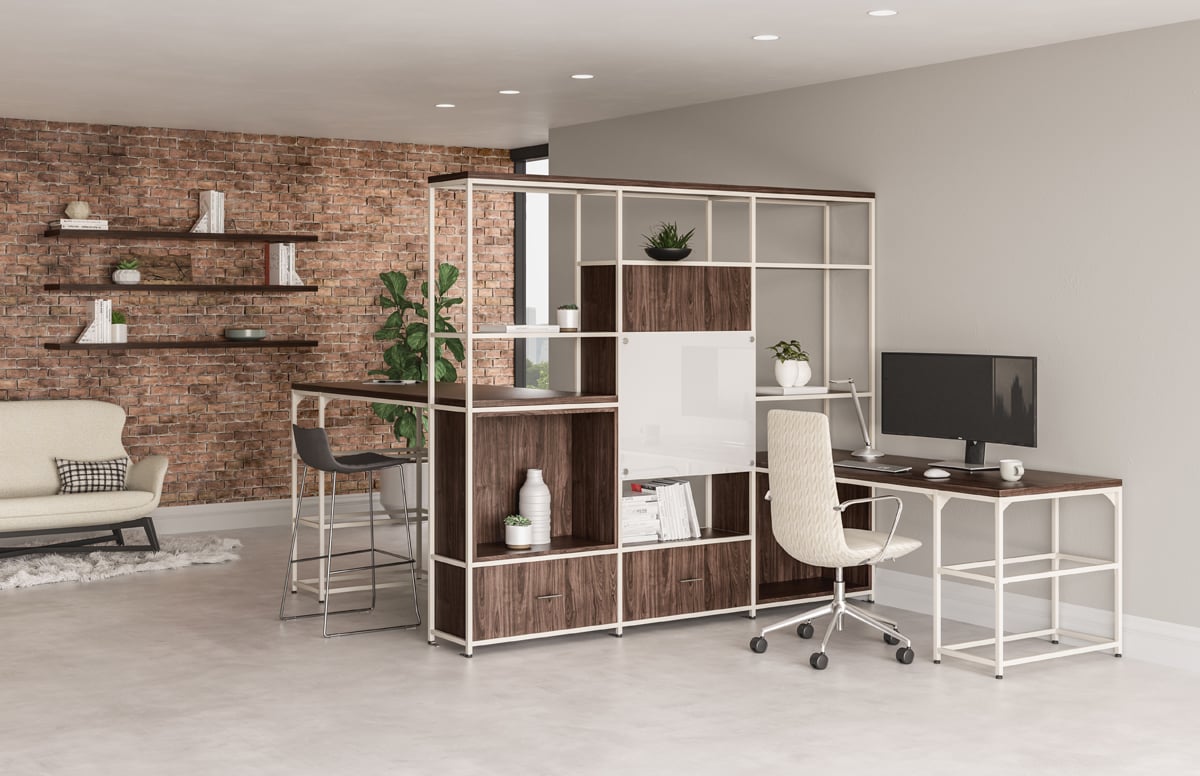 November 17, 2020
Lochlyn: A Sophisticated System for Any Workplace
A storage, workstation, and space-division system, Lochlyn from National Office Furniture offers endless customization.
Sponsored by: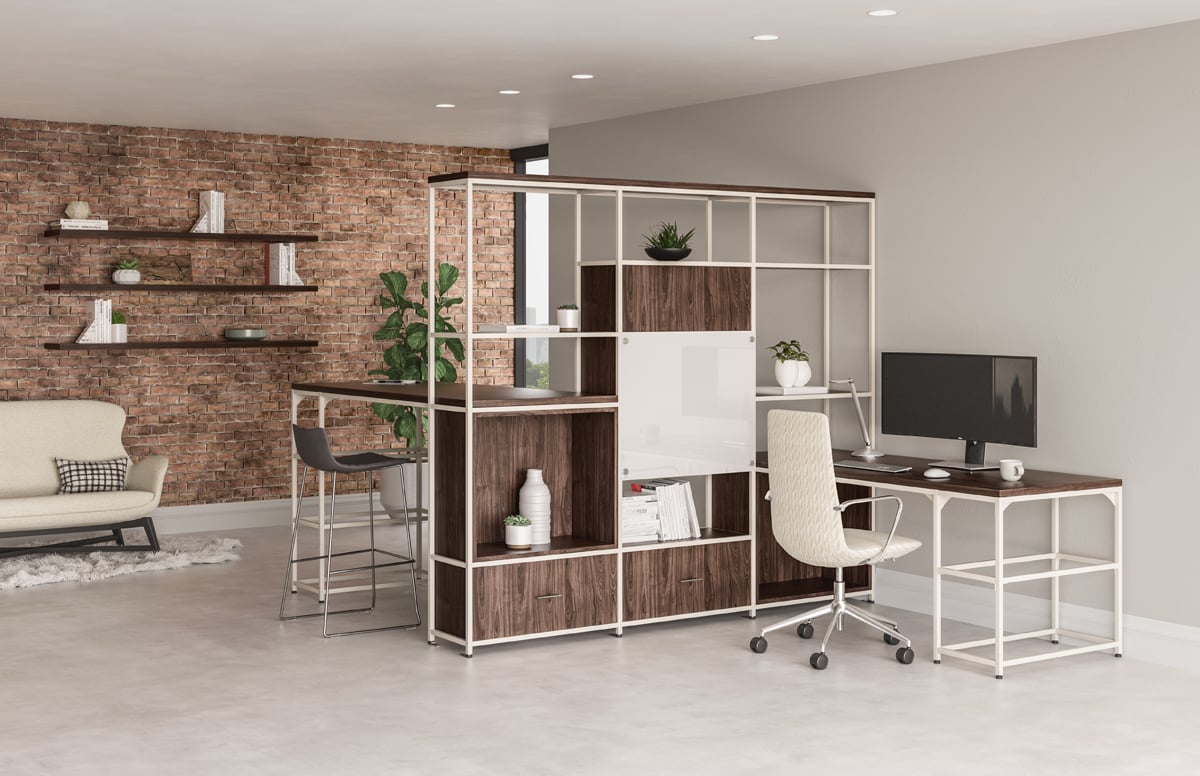 At its heart, Lochlyn, from National Office Furniture is a modular storage and space-division system, but it feels like much more. That's exactly the point, according to Don Woods, National's industrial designer who was responsible for first conceiving of the system as well as making a sweeping series of updates. "I wanted to create something residentially inspired that could become a palette for expression. Something that could work as a small detail in a space or be used to create an atmosphere for a whole environment," he says.
Lochlyn is designed to be scalable, explains Woods. It's the rare combination of flexibility and sophistication that is suitable for corporate environments, smaller commercial spaces, and even home offices. Taking cues from residential design, Woods landed on a versatile system that is comfortable in a corporate environment, where its space-division qualities really shine, and also brings some serious features to level-up the home office, without feeling out of place.
A raft of new features speaks to National's commitment to maximizing adaptability: Lochlyn now offers integrated worksurfaces, sit-to-stand-desks, storage, new drawer and door modules, plant holders, and even a pet bed to provide designers and workers endless opportunities for customization.
Workplaces are changing, and the days of a one-size fits all solution are long gone. "As workspaces have evolved and the need for home office solutions has grown, Lochlyn's evolving statement of line lends itself to organically fit those needs as well," says Woods. As a keen observer of trends in workplace design, he's acutely aware of the seismic shifts underway, and believes Lochlyn is perfectly to the future of work.
Though the updates were planned long before the nation's offices began to empty out and desk jockeys began working from home, the home office is one of the environments in which Lochlyn's new features really shine. "Today's changing landscape of work means that products need to be flexible and smart—Lochlyn's versatility and multiple components allow users to really create the workspace that fits their needs and their footprint," says Woods. He explains that new desk extensions allow for distanced workplaces, while the new drawer and door modules are wonderful if you're working from home, and a pet bed keeps us grounded during these trying times. These new enhancements can also be retrofitted into existing spaces that already have Lochlyn.
"Most importantly," says Woods, "Lochlyn is a palette for expression. Modern, sophisticated, bold, and playful, it offers space division, storage, shelving, and work solutions for home and or commercial environments. I strive to provide designers with products and materials that they can utilize to capture their vision and their clients' personality."