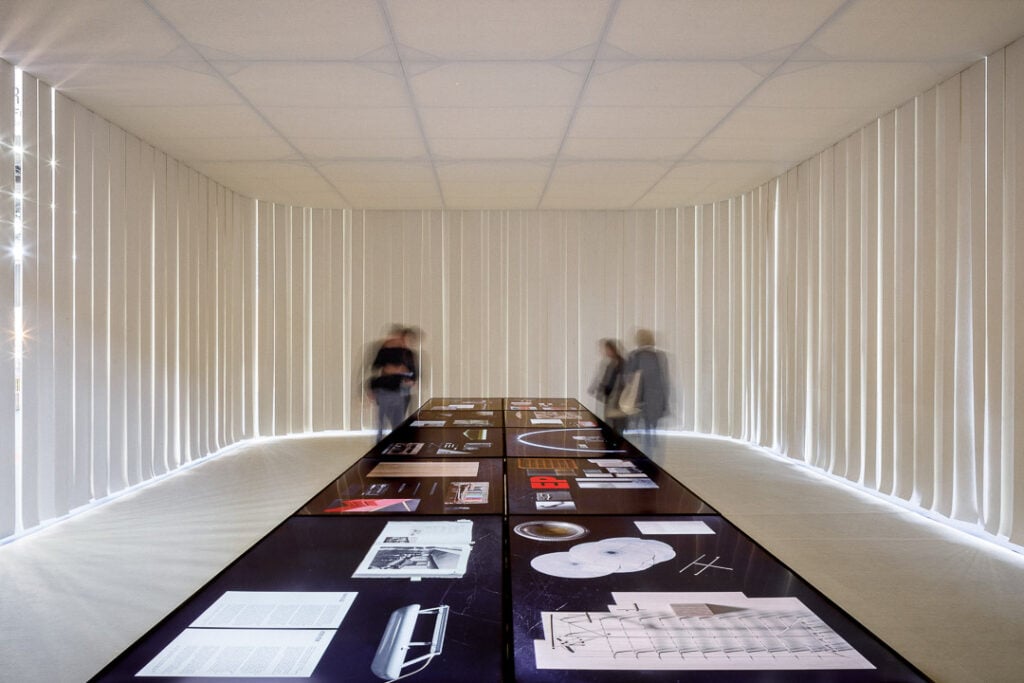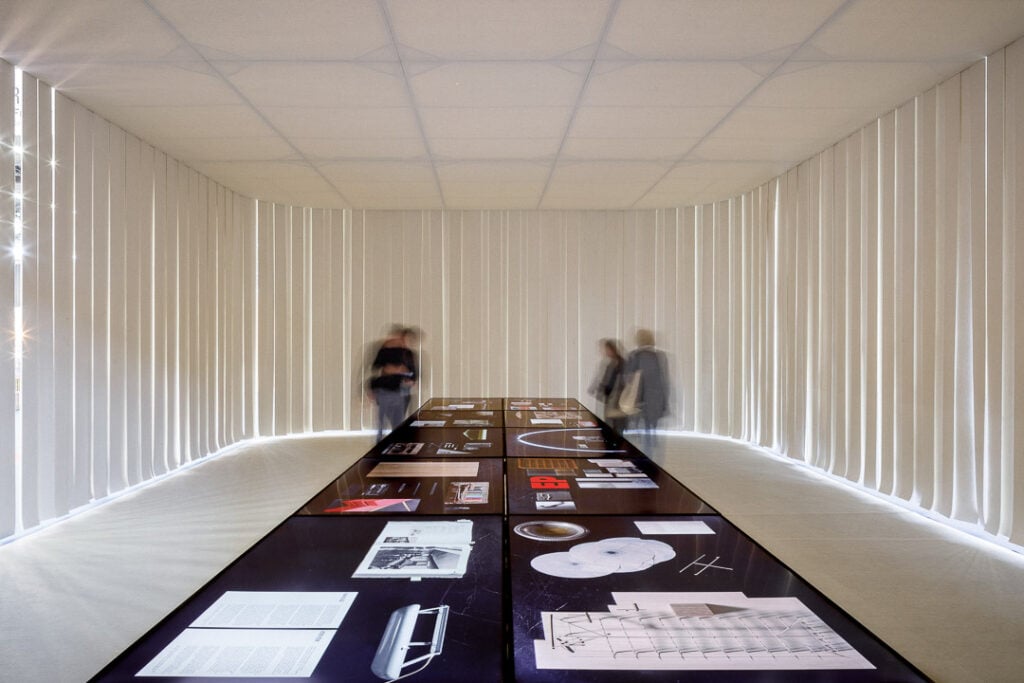 April 7, 2022
Maison&Objet Returned in Full Force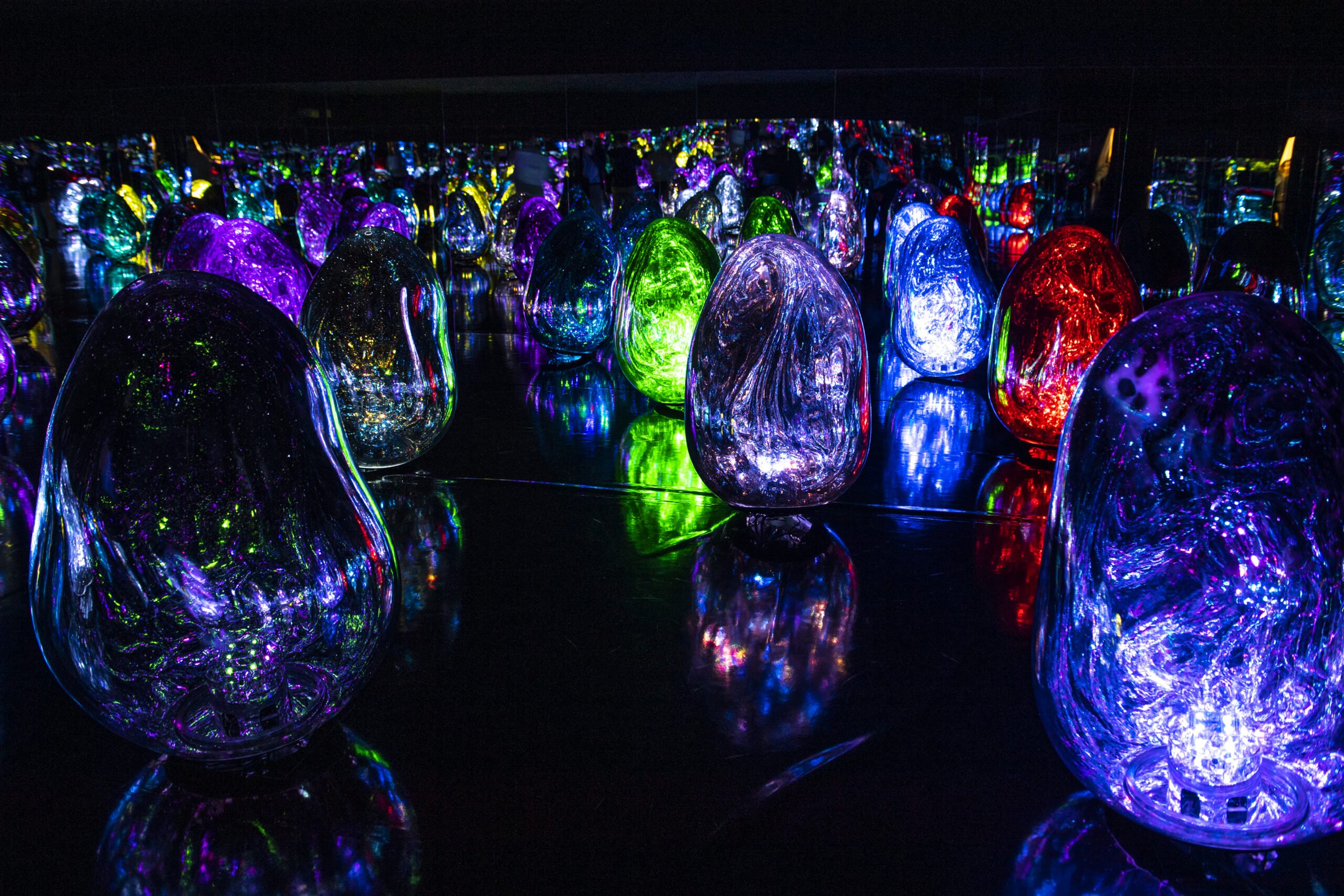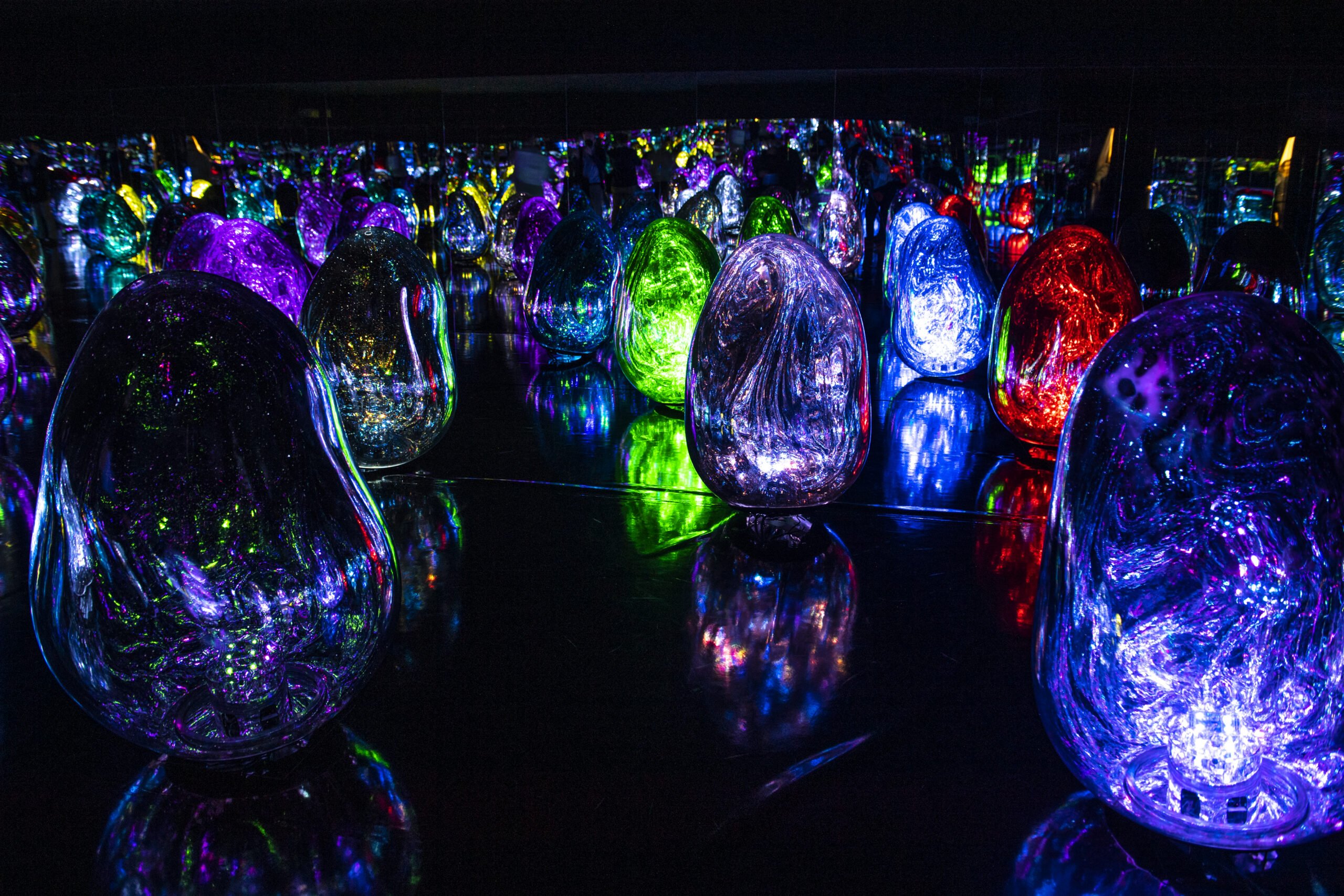 Echoing global trends and a renewed appreciation for French savior faire, the various events put a strong emphasis on revived artisanal and aesthetic traditions, the latest integrated technologies, and a redefinition of what luxury means today. "When people come to Paris, it's to tap into an expertise and this one-of-a-kind lifestyle which can be found nowhere else," said Maison&Objet general manager Philippe Brocart. As outlined by Parisian consultancy NellyRodi, consumers are seeking out luxurious home products that draw inspiration from popular culture, but that also marry fine crafts and digital innovation. "In uncertain times, people feel the need for something different, the need for emotions and experiences, the need to push fantasy to its limits," says one of the agency's main trend hunters Vincent Grégoire.
A strong example of this theme was the Japanese design collective teamLab's Resonating Microcosms of Life Solidified Light Color installation—staged at the entrance of the fair's Luxury Experience section. Placed in a dark room clad in reflective walls, 61 interactive glass orbs responded to each other and their surroundings by illuminating in different colorways and emitting sound. The concept was to evoke the different types of interpersonal relationships that can occur in a physical space.
A focus on Japanese prowess was also at the core of this year's Rising Talent Awards. Seven promising designers—selected by a jury including noted architect Kengo Kuma—were given the opportunity to showcase their latest projects at the fair. Heavily informed by a craft sensibility and an experimental approach, the various up-and-coming designers have explored everything from magnetic paper to nuanced skin-tone influenced leather goods with bespoke veneer-layering processes in between. With his ForestBank project, designer Yuma Kano seeks to address the country's deforestation crisis by implementing a new bio-based resin and scrap wood to produce a plank-based composite.
Programmed with a similar aim, the National Taiwan Craft Research and Development Institute displayed several furnishings and accessories created using the country's ample supply of bamboo and other sustainably-managed natural woods. Showcasing the island nation's rich artisanal heritage, the various works included TzuHsien Yang's TYLC wicker-woven bench, JingTeng Lin's loom-inspired Cherish Memories chair, and YungHsiang Hung's bronze-inlay Tea Tray.
Nearby, noted French architect and Maison&Objet Designer of the Year Franklin Azzi mounted a video installation offering insight into his half analog craft and half digital modeling practice. Presented as a massive tabletop display, monitors revealed various static and moving images of his tools, sketches, plans, material samples, and project books. The Retro Future project suggests that the renowned talent—known for his ongoing rehabilitation of Paris's Tour Montparnasse, among other large-scale buildings—often implements apparatus from the past to envision future-proof concepts. It's an approach he not only embodies in his own work but one he sees influencing much of the industry in the years to come.
Among the exhibiting brands, companies like Maison Dada, Axolight, Alki, Lyon Béton, and DCW Editions made a strong showing. French designer Charles Kalpakian debuted his new neon green and cobalt blue TIMBER collection with furniture manufacturer Kann Design. Produced by Lebanese craftspeople and with Kvadrat textiles, the sofa collection is characterized by its distinct solid wood frame that turns the conventional chair leg upside-down to serve as braces for plush upholstery. The overall designs were inspired by cabin living.
Perhaps the most impressive activation in Paris was luxury purveyor The Invisible Collection's pop-up within the Arc de Triomphe-adjacent workshops of antique wood paneling experts Féau Boiseries. Upholstered in Dedar fabric, one-off furnishings by the likes of Charles Zana, Laura Gonzalez, and Pietro Franceschini were staged in front of the renowned atelier's vast array of material samples. Nowhere was the theme of new luxury—informed by the reinterpretation of craft traditions and the careful implementation of new technologies—better expressed. Maison&Objet returns this fall from September 8th to 12th to coincide with Paris Design Week.
Would you like to comment on this article? Send your thoughts to: [email protected]