November 26, 2018
Metropolis Holiday Gift Guide 2018: Read
This week, Metropolis's editors are revealing our picks for the best design-minded gifts.
---
Architects and designers are—let's face it—natural bibliophiles. The habit forms in school with the obligatory purchase of survey textbooks and other class-related tomes. It certainly helps that the books in question are typically beautiful objects to peruse and display. At Metropolis, we're happy to assist you supplement your intended gift recipient's bookshelf, coffee table, or study. While our recent Fall Books preview showcased 27 noteworthy recently-published works, we think the selection below (whose items range from $10 to $150) enjoys especially broad appeal.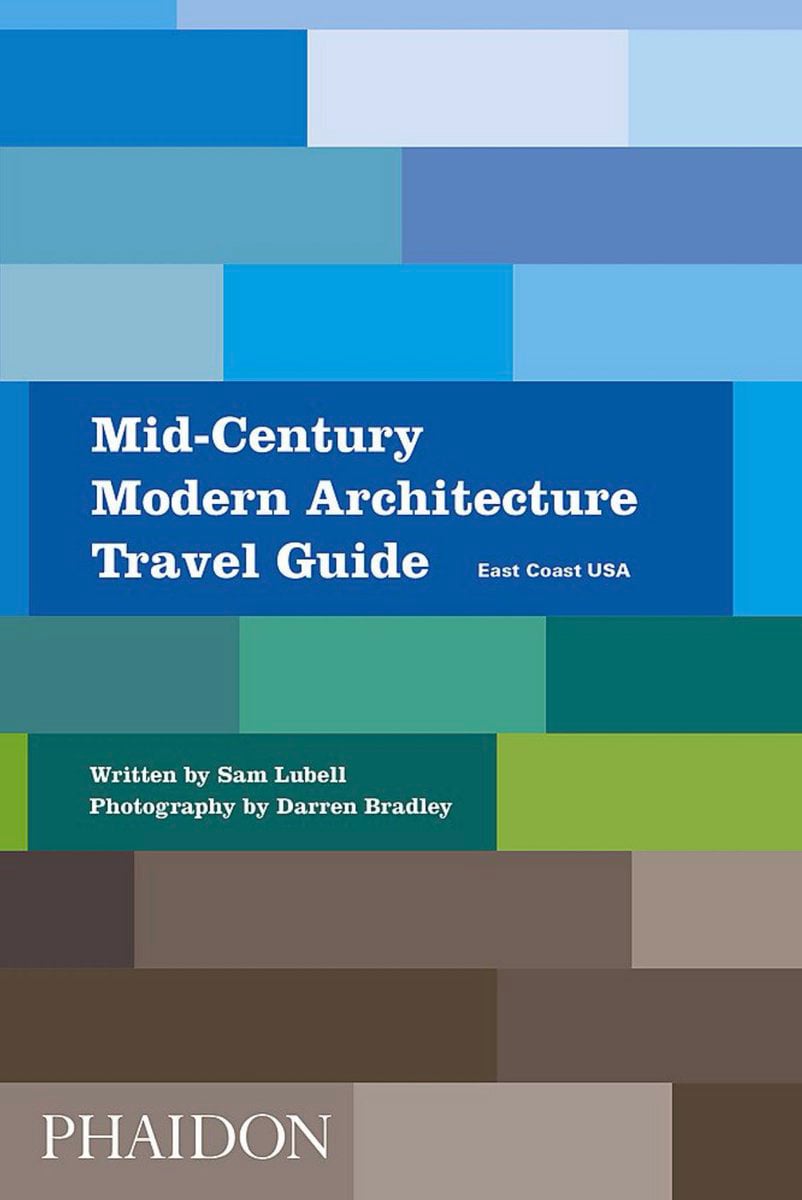 Mid-Century Modern Architecture Travel Guide: East Coast USA, $22
Author, curator, and frequent Metropolis writer Sam Lubell has produced an East Coast sequel to his 2016 travel guide for the West Coast's Midcentury architectural destinations. This latest book (which, like its predecessor, features photography by Darren Bradley) includes more than 250 locations spanning from Hanover, New Hampshire, to Key Biscayne, Florida. Each entry features a short descriptive paragraph, key facts, and a color photo. It's a great gift for any architect with wanderlust or a Midcentury fascination.
Archigram – The Book, $85
Archigram is easy to love: Its combination of comic book graphics, tongue-in-cheek humor, and high-tech futurism is a potent mix. Now the group's entire output has been compressed into a mighty 300-page tome that is, above all else, a visual feast.
Concrete Los Angeles Map: Guide to Concrete and Brutalist Architecture in LA, $10
Say "brutalism" and you'll probably think of East Coast metropolises—Boston, New York, Washington D.C. However, Los Angeles has its fair share of concrete. This map from Blue Crow Media lays out the City of Angels' own collection of fifty-plus concrete creations by the likes of William Pereira, Frank Lloyd Wright, Diller Scofidio + Renfro, Rudolph Schindler, and more.
Interior Landmarks: Treasures of New York, $20
We love this beautiful book from The Monacelli Press—whether or not you live in New York City, you (and your intended gift recipient) will enjoy the extravagant interiors that the city quietly guards. Digitally flip through some of its pages here if you're not convinced!
Atlas of Brutalist Architecture, $150
Last by not least—if 1,000 pages of Brutalist architecture would sound intriguing to anyone on your gift list, look no further. From SANAA to Louis Kahn, Zaha Hadid, and Ernö Goldfinger—just to name four of 798 architects and firms in this book—the Atlas of Brutalist Architecture is the nuclear option for any Brutalist aficionado.
You may also enjoy "Fall Books Preview: 27 Top Picks from Metropolis Magazine."
Metropolismag.com is a participant in the Amazon Services LLC Associates Program and earns from qualifying purchases on amazon.com.