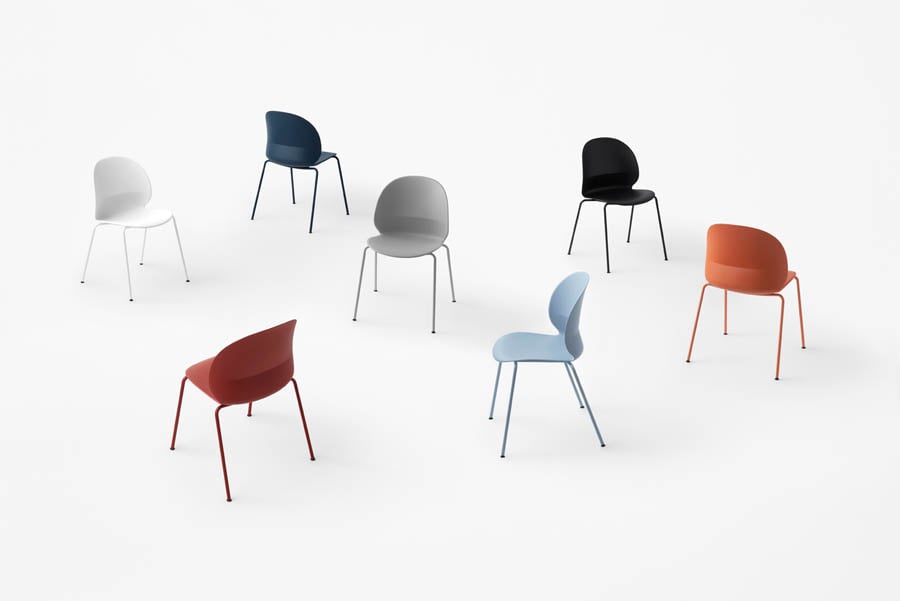 December 10, 2019
Household Plastic Waste Gets Resurrected as the N02 Recycle Chair for Fritz Hansen
The furniture manufacturer teamed up with nendo to demonstrate the possibilities of environmentally conscious design.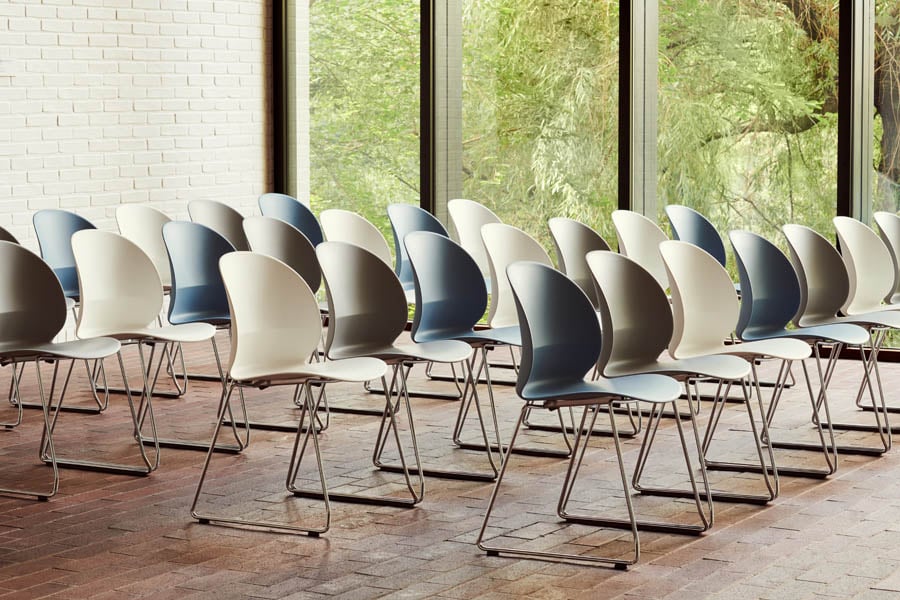 What started out as a plastic water bottle is now part of a vibrant collection of stackable chairs. Danish design company Fritz Hansen partnered with the design studio nendo to produce the N02 Recycle—a simple furniture piece made completely out of recyclable plastic. Its distinguishing feature is the crease on its backrest, which was inspired by the fold of a piece of paper. With its soft curves and 25-by-30-inch dimensions, the chair embodies principles of both Danish and Japanese design.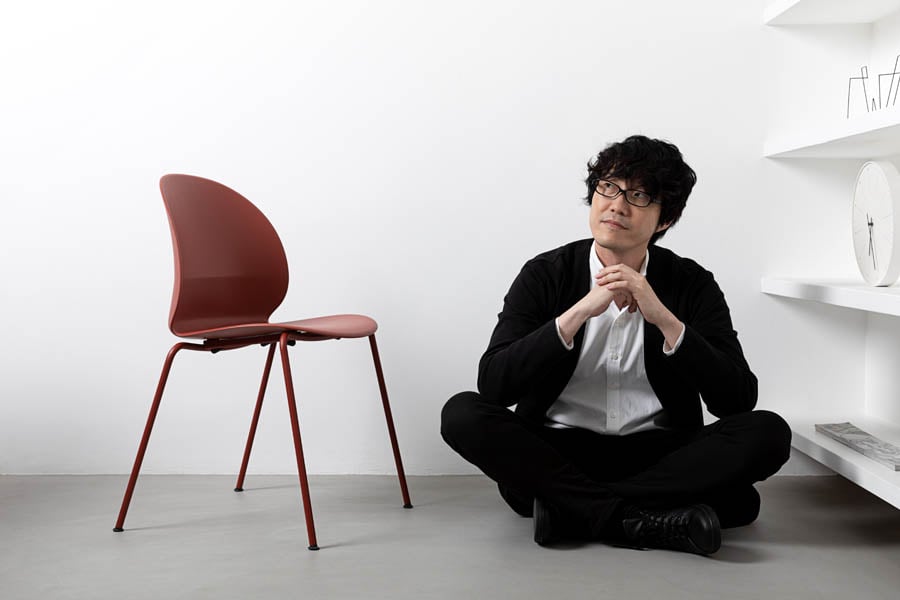 To produce the chair, discarded plastic waste is collected, then ground into small pellets, which melt and form a stiff recomposed plastic. The team kept the chair as slim as possible while maintaining its structural integrity by varying the shell's thickness as it curves on the seat and backrest. Fritz Hansen offers a number of options for the base, including swivel and sled versions, and a chromed-steel base with armrests. At the end of the chair's life, the cycle comes full circle: The chair itself can be recycled again.
The company took extra steps to develop a palette of seven warm hues for the line, from a bold red and dark orange to light and dark blues. According to Line Blomqvist, Fritz Hansen's global PR and communication manager, formulating this color range on recycled material was not an easy task. "Even today after creating a result we're extremely happy with, we can't promise that each batch will be 100 percent the same color because it's so difficult to control. But it's down to an absolute minimum where our eyes wouldn't be able to see the difference."
Not only does N02 Recycle accomplish its basic function as a comfortable chair, it is versatile as well. Its narrow frame, earthy tones, and stackability make the piece a seamless fit in any space. "You can't hide anything in a chair, which makes it one of the most difficult furniture pieces to do," says Blomqvist. "We have this amazing design team together with nendo so it was very much a collaboration. And the simple fact that it's recyclable, I think, is really quite amazing."
You may also enjoy "IKEA Teams Up with Virgil Abloh for a Collection Targeted at Fashion-Conscious Millennials."
Would you like to comment on this article? Send your thoughts to: [email protected]