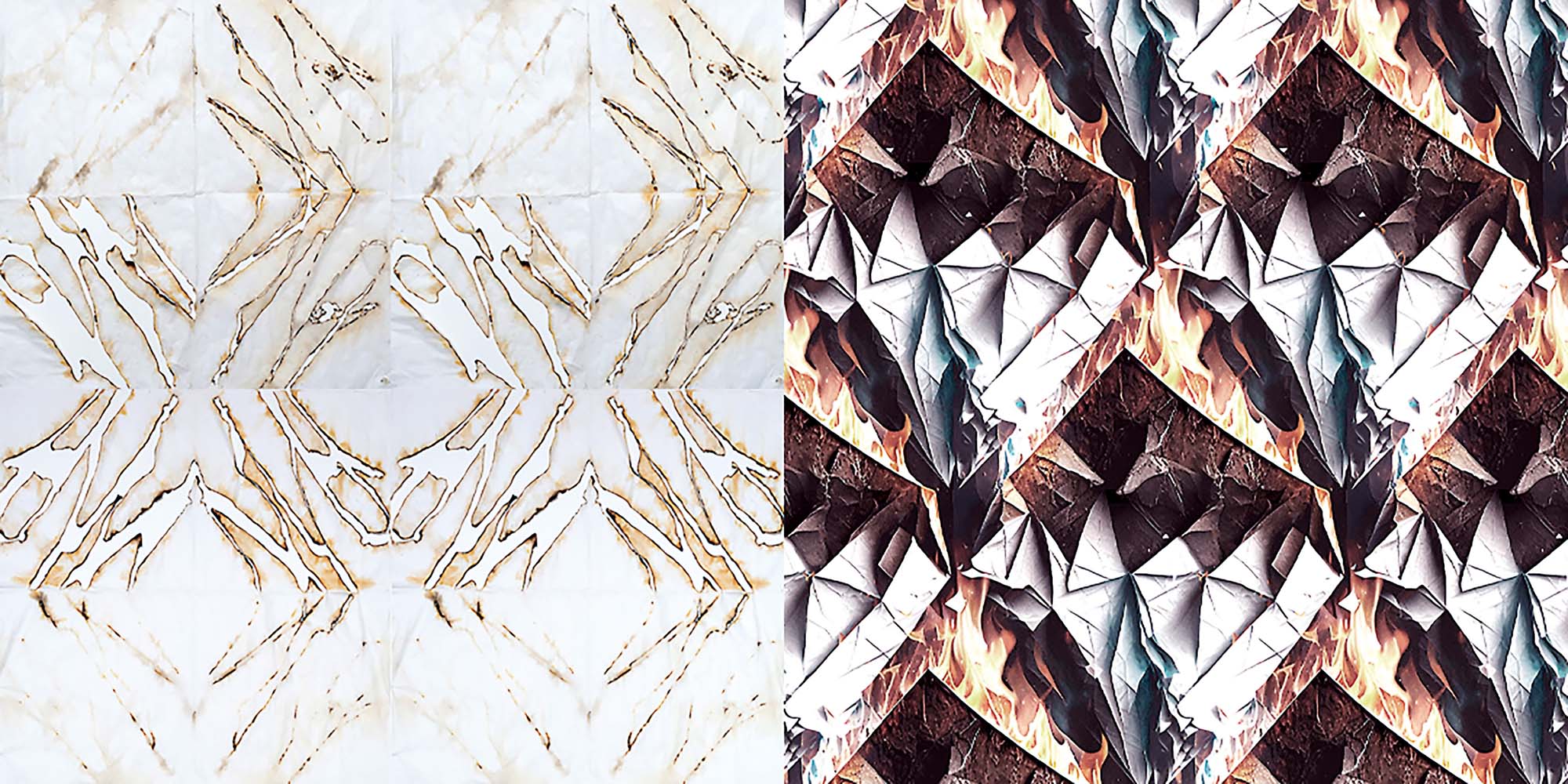 September 27, 2023
New Wolf-Gordon Wallcoverings Catalyze a Conversation on AI
Take, for example, calligrapher and commercial artist Jen Mussari's Pattern 2. Versed in employing traditional lettering techniques on embroidery and hand-painted signs, she creates bold and graphic work that lives upon various flattened surfaces, tuning in to the potential of two-dimensional surfaces as a space for experimental potential. In Pattern 2, Mussari borrows from the primordial building blocks of written language, creating a pattern made of forms found across various alphabets, with periods and tildes becoming decorative borders. Prompted by the innate humanity of language, Mussari asks: "Trained human hands have made words from these shapes for centuries to communicate, but what would a machine do with something seemingly so simple?" The result is a compelling three-dimensional take on 1970s supergraphics, resembling a virtual paper sculpture. The AI-created pattern begets its digital heritage: Whereas pressure from ink and brush leaves spots more saturated than others on Mussari's original artwork, Midjourney creates "a linear pattern of calligraphy brushstrokes"—in a language only the software can interpret.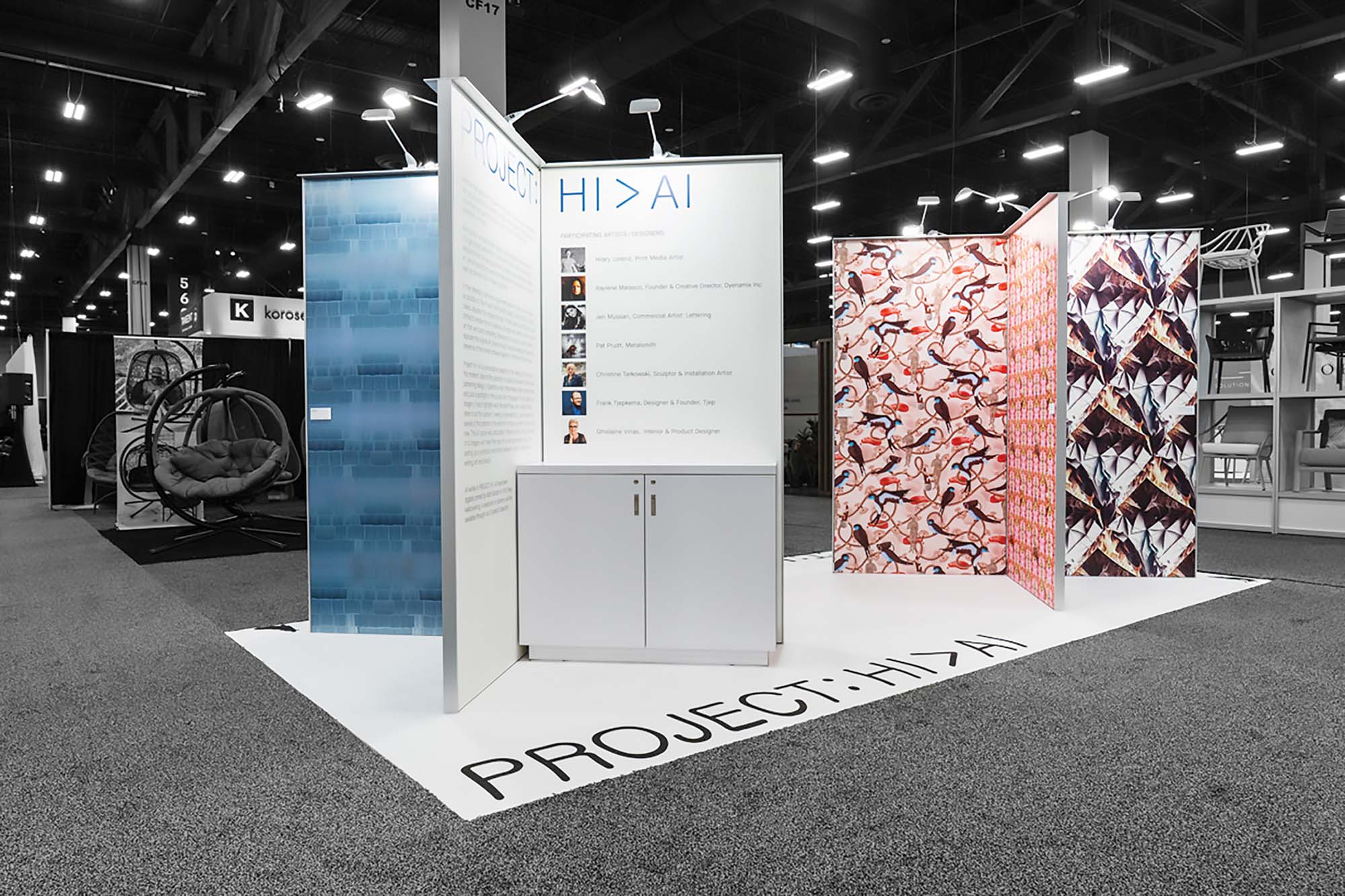 In the case of Christine Tarkowski, a conceptual artist working in textile and glass, the design of her wallpaper Large Square emerges entirely from a process intended to prank the AI software. An intentional trickling of molten glass from an oversize industrial steel ladle onto folded butcher paper casts a diamond-like geometric image, burning away layers of paper to leave behind a record of its destruction. Unfolding into an esoteric visual language with a mathematical pattern to its chaos, the order of the folded paper is dismantled when faced with the alchemical processes involved in glassblowing.

"As an artist, I look to geometry to explore what the literal cannot. The physical traces of geometry are often a superstructure of my making, yet always paired with an entropic action," says Tarkowski. Her artistic process of transformation and revelation, unknown to the viewer, seems to be further iterated upon through AI, which can only match up with the logical order of folds in her original process. While the various verbal prompts achieve a slight similarity, the result reflects the haphazard disorder associated with AI, pulling from stock images on the internet of fire to create a collage of parchment and flame.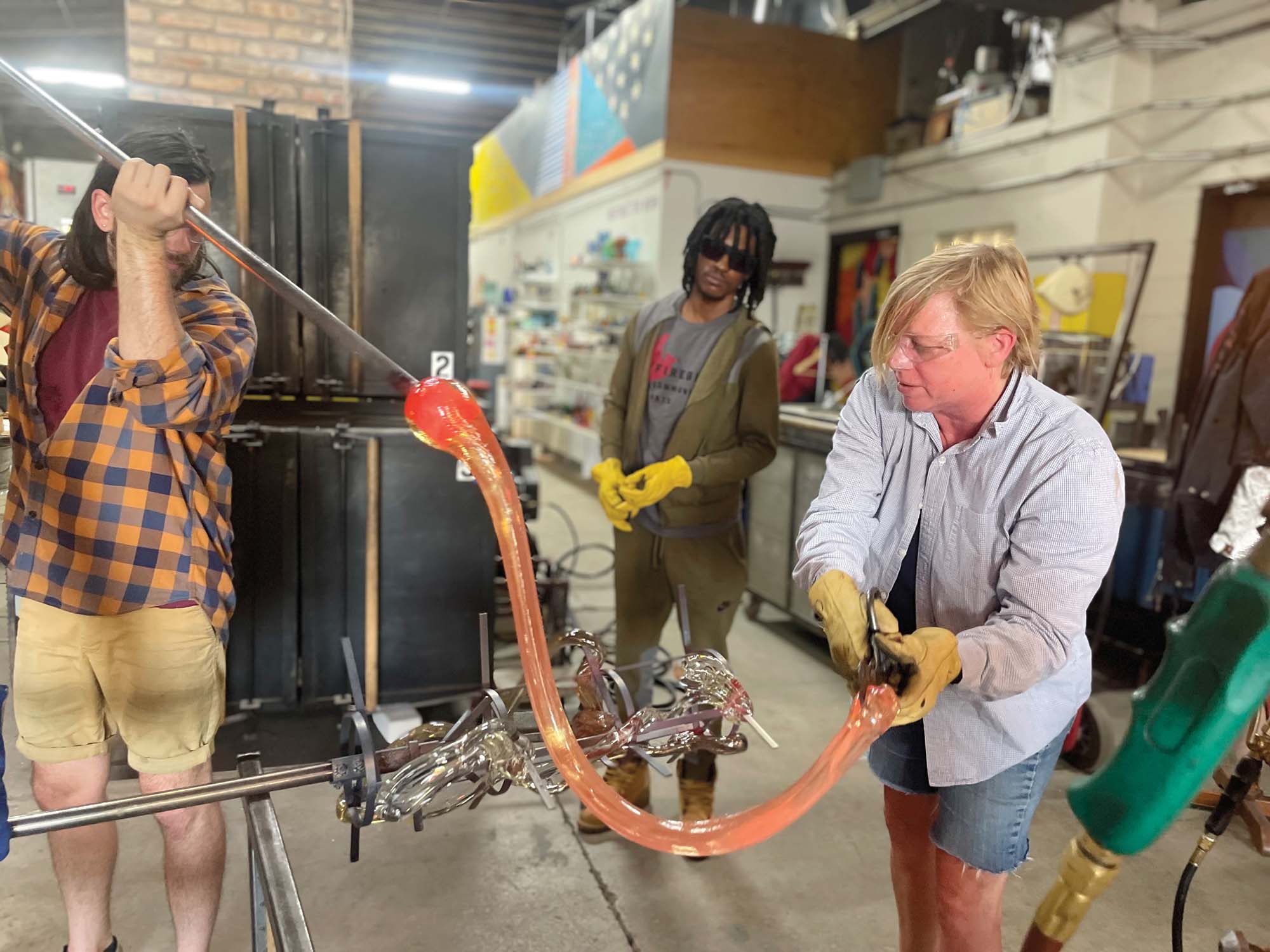 Would you like to comment on this article? Send your thoughts to: [email protected]