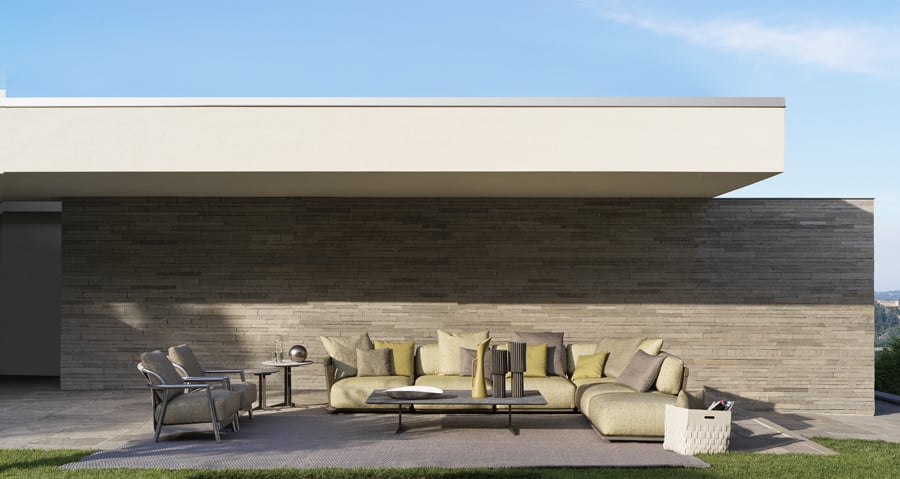 March 2, 2020
Flexform Takes on Outdoor Furniture
The Italian furniture brand brings the elegance of its indoor collections to a new suite of outdoor furniture pieces.
Sponsored by: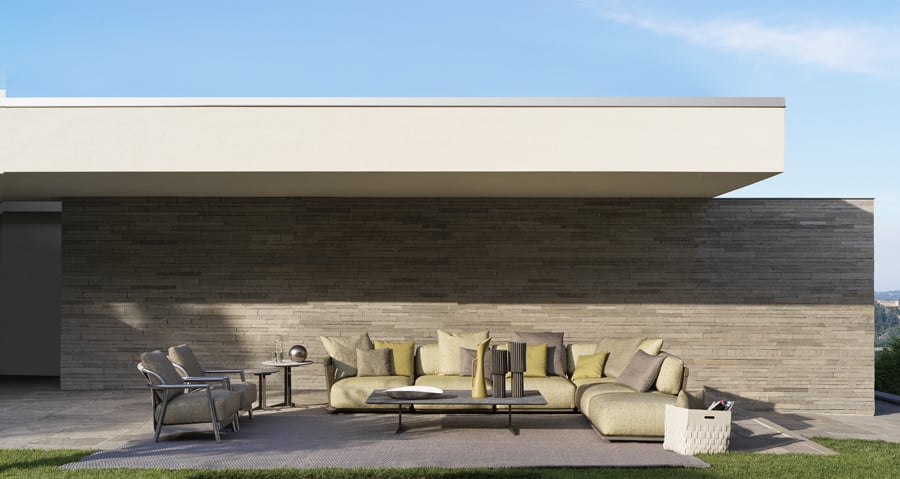 Italian furniture brand Flexform is no stranger to evolution. For the first 60 years of the company's existence it collaborated with the great masters of Italian design to create furniture rooted in the artistic traditions of the region. In the 1970s, though, production was refocused towards more contemporary designs, reflecting the changing global market.
Now a second great evolution is underway. From its base in the heartlands of the famed Brianza design district, Flexform is embracing hitherto unexplored territory: furniture for the outdoors.
"In recent years, outdoor spaces have increasingly become a year-round extension of the indoor," a representative from the company's research and development team explains. "Quality of performance and durability has also grown. There's an acknowledgement now that outdoor spaces of all shapes and sizes—be they porches, patios, terraces or balconies—should be given the same careful consideration as indoor ones."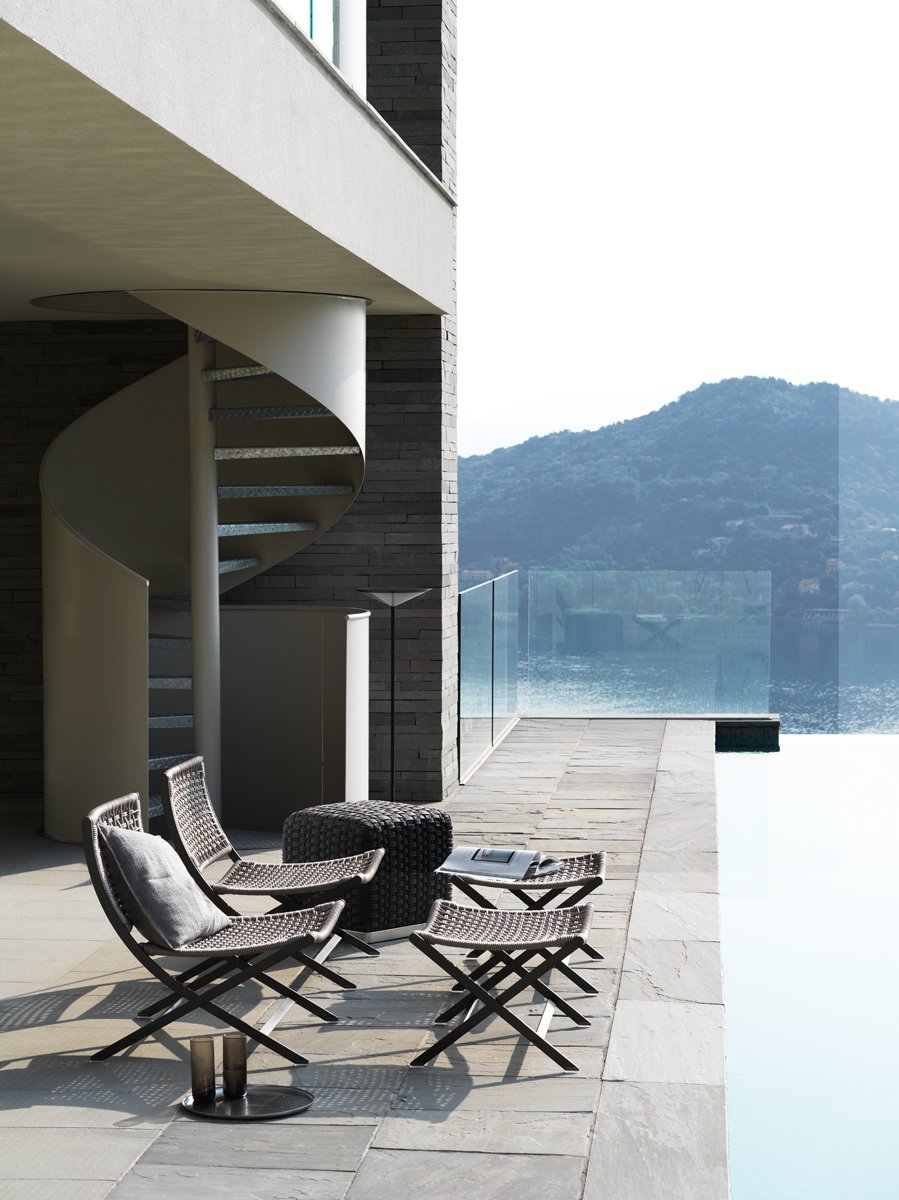 When deciding to enter this competitive market, the challenge the R&D division set themselves was simple: "Can we offer a level of elegance and refinement typically associated with indoor furniture?"
They began dipping their toes in these exciting new waters (literally) with bespoke outdoor pieces for yachts and seaside resorts. In 2019, they went one step further by launching a debut outdoor collection at the Salone del Mobile in Milan. This included three seating systems (Vulcano, Eddy, and Zante), four armchairs, five dining tables, and an array of accessories. There were also new outdoor versions of indoor classics, such as the Peter and Thomas chairs by acclaimed designer Antonio Citterio.
In January this year, Flexform brought these products to imm Cologne, where they also debuted the sinuously curved Scandinavian-style Alison sofa by Carlo Colombo, and Citterio's Grandemare Outdoor seating system—a clustering of soft geometric shapes entirely devoid of sharp corners, resting on a compact laminated platform.
"Both aesthetic qualities and technical considerations have been key to us," says the R&D representative. "We had to investigate materials designed to last and withstand any weather conditions. Advanced materials such as AISI 316 stainless steel, a highly corrosion-resistant alloy, was chosen for the frames of our sofas and table structures. We also used polypropylene fiber for the woven parts of our furniture, because it doesn't absorb humidity and is impermeable."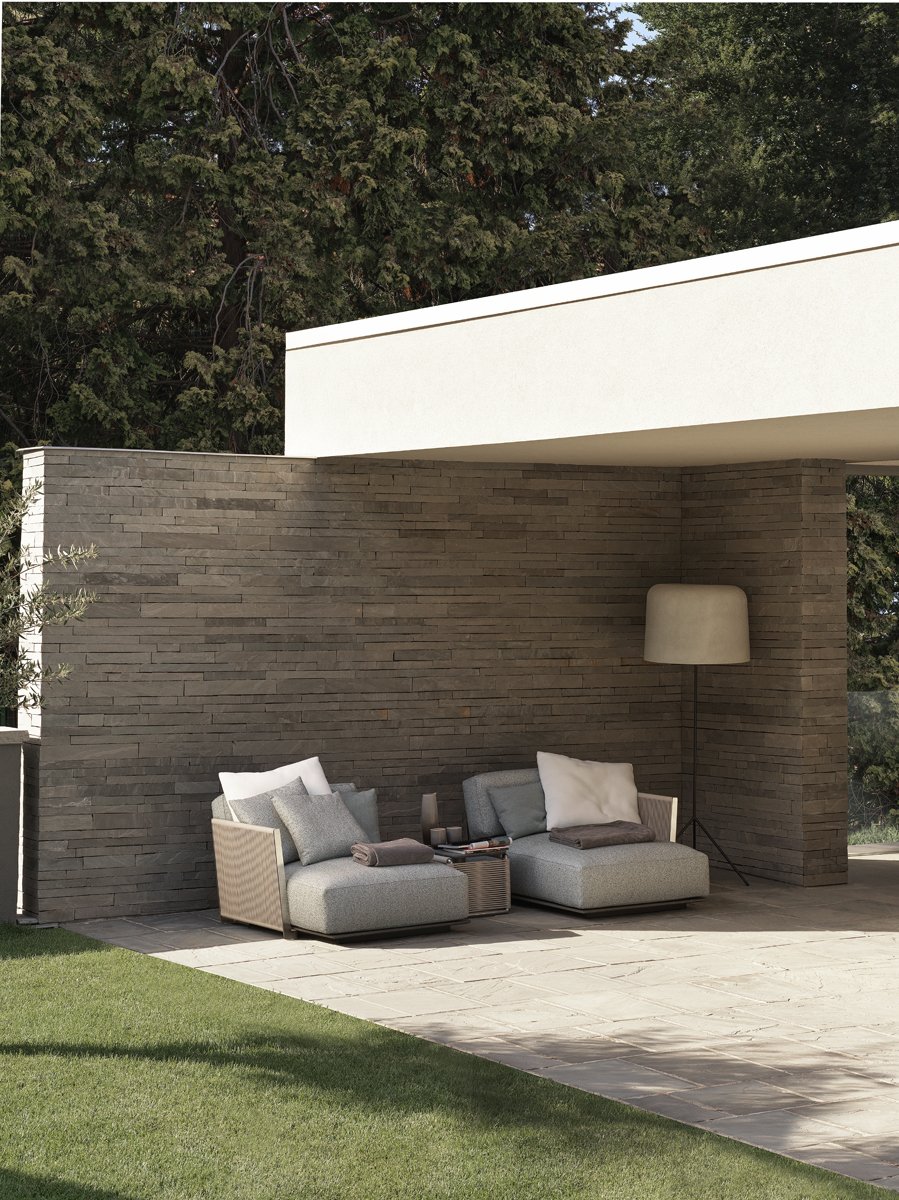 This dedication to materiality is to be expected from a firm that has as a heritage of craftsmanship as its keystone.
"All our furniture has always been crafted in Italy—from design concept to the final product. We have just one production plant in Meda, in the very heart of Brianza. Everything from wood, metal and stone to upholstery materials must meet the highest standards. Most importantly, we employ master-craftspeople whose skills have been passed down from generation to generation."
The reception from Milan and Cologne has been overwhelmingly positive, and Flexform believes this momentum will be translated into a global success, boosted by the brand's well-established values.
"It was essential that our first ranges demonstrated contemporary design, timeless style, effortless elegance, utmost quality and unparalleled comfort," the company says. "Now we're really excited to see what the future holds."