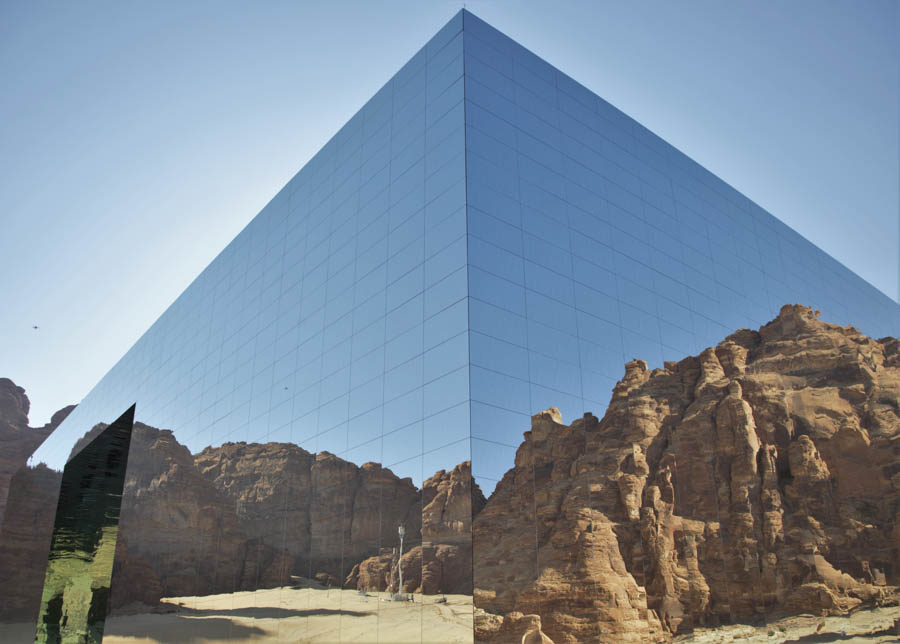 August 20, 2020
Mirrored Finishes Are Staging a Comeback Among Architectural Products
A revival of reflective and metallic finishes distinguishes the latest building materials, from architectural glass to hardware and carpet tile.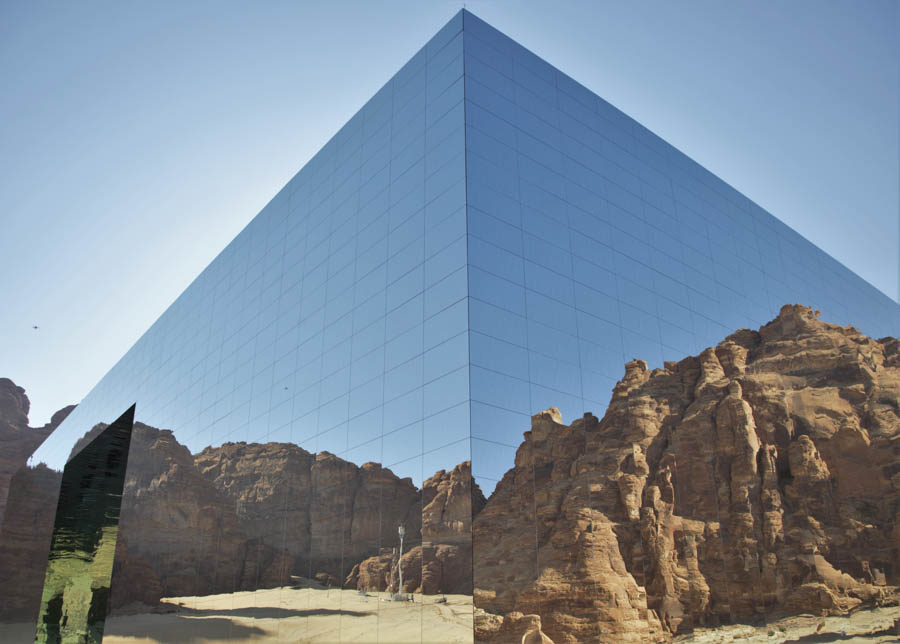 Few man-made images can rival the drama of a desert landscape. That's one explanation for the popularity of nature-themed, photorealistic wallcoverings in the 1970s—and one reason architectural firm Giò Forma designed an entirely mirror-clad concert hall in Al-Ula, a region of Saudi Arabia. Called Maraya, the building respectfully reflects its surroundings instead of imposing a shadow on them.
The Milan-based firm specified about 3,000 mirrored panels from Guardian Glass to clad the structure. (The World Record Academy recognizes it as the globe's largest mirror-clad building.) And though the Michigan manufacturer has a line of architectural glass for exteriors, it adapted an interior product called UltraMirror for this application. That product line was already engineered to resist clouding and remain clear, which is key to producing the mirage-like effect Maraya adds to its historic seventh-century site.
The mirrored facade also recalls exuberant metallic and mirrored finishes popular during the age of disco. Judging from the number of other manufacturers issuing new reflective products, the look is a hit once again.
You may also enjoy "Keep Calm and Terra-cotta On"
Would you like to comment on this article? Send your thoughts to: [email protected]
---
Register here for Metropolis Webinars
Connect with experts and design leaders on the most important conversations of the day.