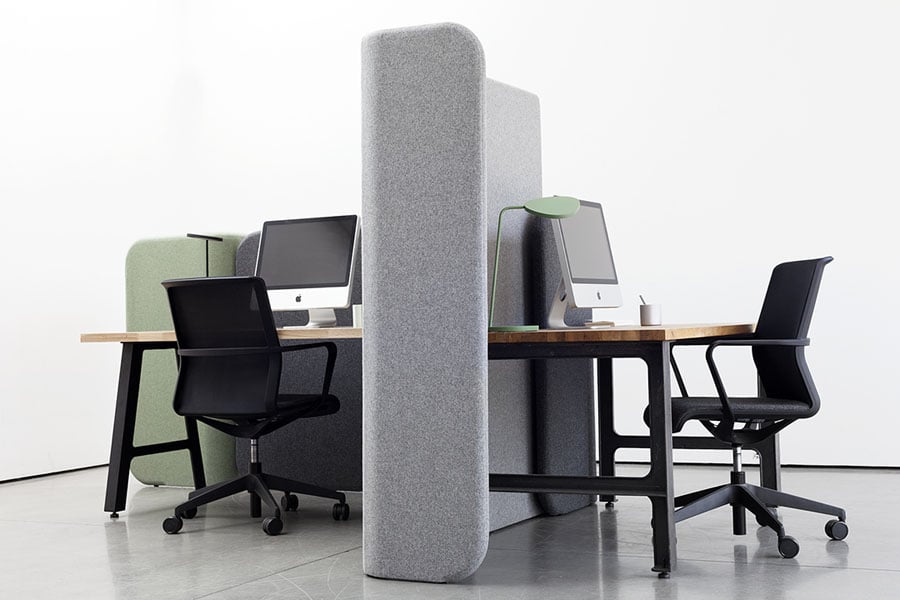 July 6, 2020
Special Product Showcase Part 2: Solutions for Work and the Home
Products that can perform in residential and commercial settings are now doubly important, as work from home drags on for most people in the United States.
This sponsored content appears as a special section in our June 2020 issue.
---
---
As the fifth month of remote work begins for many Americans, the full implications are coming to the fore. What seemed like an easy transition is beginning to wear thin as employees negotiate childcare, personal boundaries, and comfort. So it isn't surprising that the 2020 Gensler U.S. Work from Home Survey found that even when surveyed during quarantine, only 12 percent of U.S. workers want to work from home full-time.
Home environments are not equipped to take on the operational structures that work requires, and not everyone is able to bear the costs of bringing their living quarters up to scratch for professional needs. Yet something must change, or we might never be able to bridge the emotional chasm caused by the pandemic. HKS's Remote Work Environment Experience Survey cautions employers that the more control people have, the happier they are. Employees who can control the physical conditions of their home office are 12 percent more satisfied with their work.
The path to better remote work necessarily leads to some kind of home renovation, but that might only be economically feasible in some parts of the country. Harvard University's Joint Center for Housing Studies, which regularly studies the U.S. residential real estate market, generally paints a conservative picture in its Metro Area Home Improvement Projectionss. But there are bright spots—15 metro areas in the United States, including Austin, Atlanta, and Cincinnati, will see 1 to 3 percent growth in home renovations compared to 2019. So at least some people will have the means and resources to improve their living and working conditions.
As the boundaries between home and office remain blurred, here are 13 products and tools to support better health and happiness during the pandemic.
You may also enjoy "Special Product Showcase Part 1: Design for the Transition"
Would you like to comment on this article? Send your thoughts to: [email protected]
Register here for Metropolis Webinars
Connect with experts and design leaders on the most important conversations of the day.