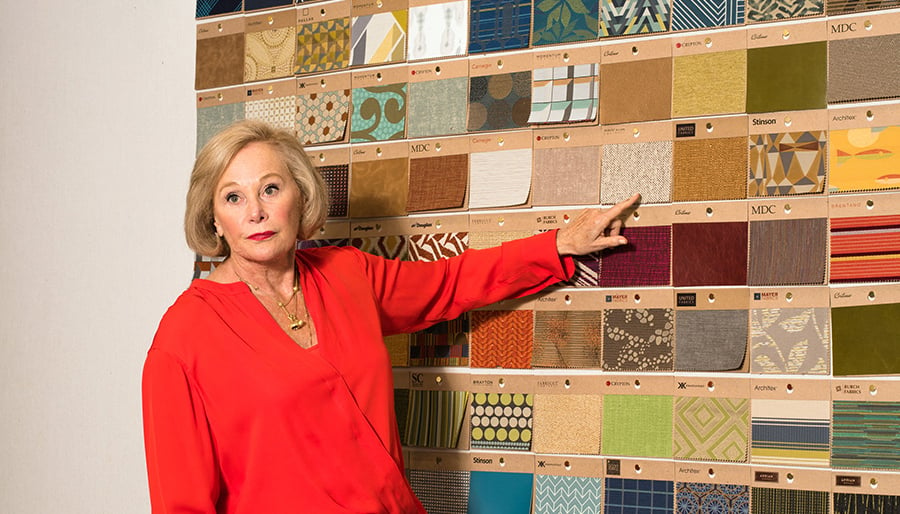 June 4, 2019
How Randy Rubin, the Very Definition of an Entrepreneur, Has Helped Break New Ground in Textiles
The Crypton cofounder discusses her company's technical breakthroughs, U.S. manufacturing, sustainability credentials, collaborations with designers, and more.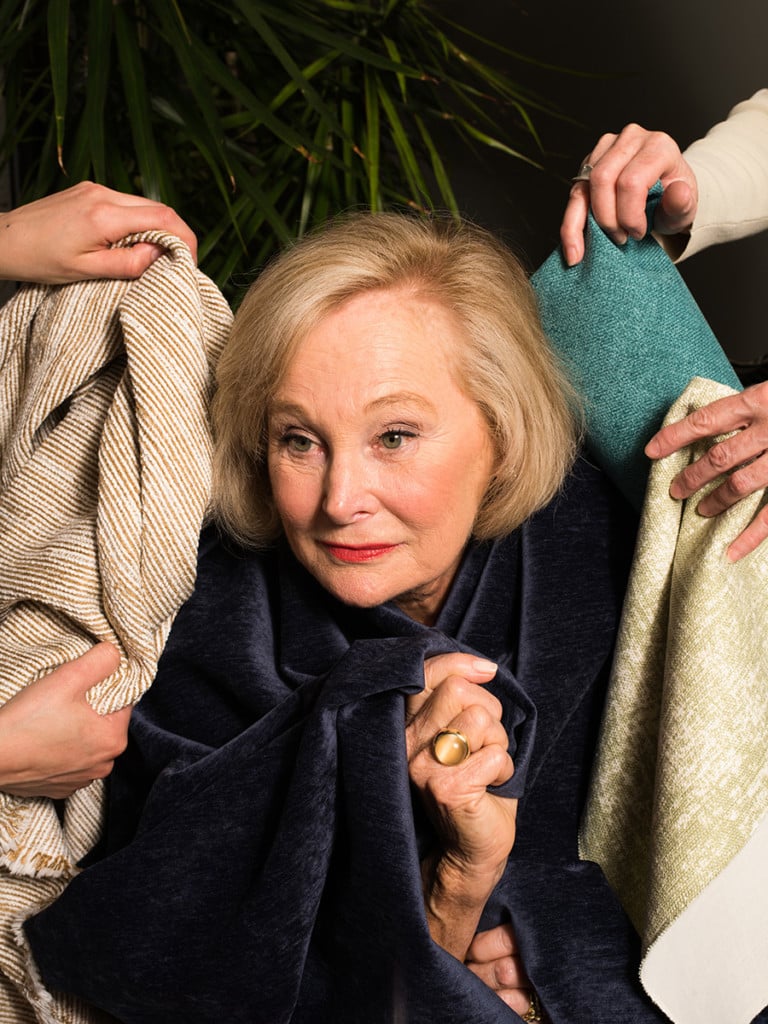 ---
One day in 1994, Craig and Randy Rubin found themselves in a McDonald's test kitchen as one of its employees smeared ketchup on samples of Crypton, the couple's newly invented performance fabric. After wiping off the stains, the employee "looked up and said, 'You're going to be rich,'" Randy Rubin recalls. In those days, vinyl and laminated fabrics were the only upholstery choices for commercial settings where spills and messes would be routine. But those options were hardly inviting to the touch, and they limited design. Crypton—a new category of uncoated stain-, water-, and odor-resistant fabrics—changed the game.
Having come from a family of inventors and a career running an upholstery business, Craig was poised for experimenting with textiles. Randy, meanwhile, a brand strategist who'd worked for major companies like Chevrolet, possessed the marketing acumen to make their product succeed. But the couple's beginnings were humble, starting with tests in the basement of their condo near Detroit. Eventually, they developed a formulation that permanently bonded performance attributes to polyester fibers while preserving a soft hand. They called it Crypton, a play on Superman's Kryptonite and the couple's initials. Next, Randy tirelessly championed their patent to the A&D community before turning to commercial prospects. McDonald's was the first win, and Hilton Hotels, health-care facilities, and other restaurants followed.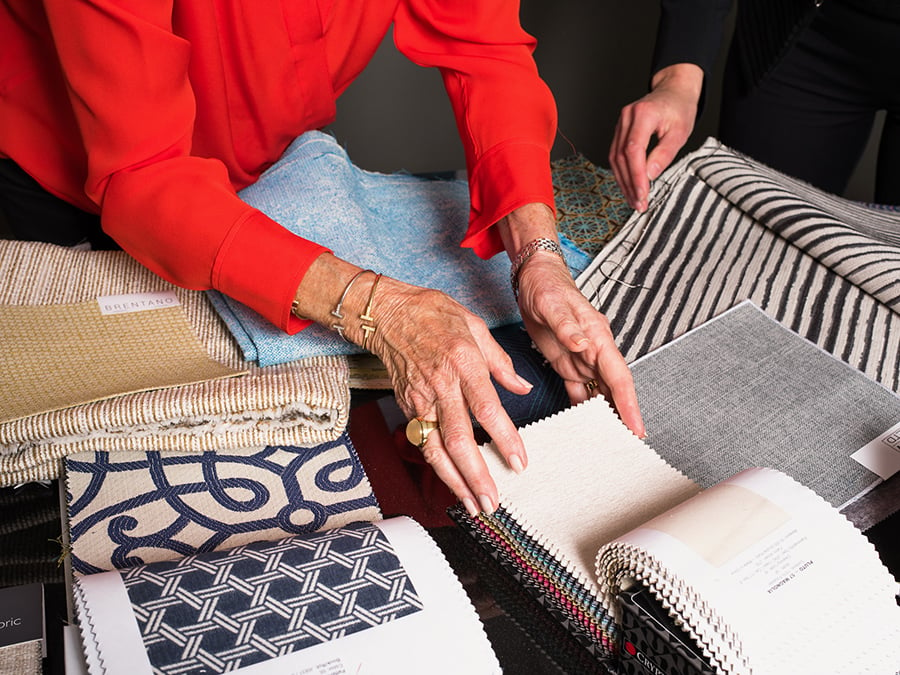 ---
Outside textile mills began knocking on their door as well, and today those mills produce countless Crypton-branded textiles on an almost annual basis. A recent example is Fabricut Contract's Color Studio Crypton, Vol. III. Launched in March, it comprises a robust 150 SKUs in four color families. To ensure that this collection, like all the others bearing the Crypton name, meets stringent standards, the concern does not license out its technology. Mills must send in a sample for pretesting; after Crypton calibrates the formulation, the company accepts and "Cryptonizes" the fabric line in its own North Carolina plant—not the originating mill.
This control guarantees that Crypton-branded products are made in the USA—notable in an era of disappearing American fabric mills. Says Randy: "Early in our history we committed to working with American mills, and…we continue to work with and nurture the U.S. mills that have survived the influx of offshore production."
The company's partnerships extend to ones with individual luminaries, too. Case in point: a collaboration with canine photography icon William Wegman, with whom Crypton co-created a pet-accessories line—a special win for dog lover Randy. (She jests that her 15-year-old dog Molly remains the company's chief executive.) The brand has also teamed up with textile designer Suzanne Tick and the late architect Michael Graves.
---
All the while, Crypton has pushed the envelope and penetrated new markets. In 2002, it implemented environmentally responsible processes; all Crypton products are now GREENGUARD Gold Certified. (As the company has evolved, it has adopted a "less is more" approach to performance.) The company expanded into the home-fabric sector in 2010, acquired apparel-textile brand Nanotex in 2014, and this January launched Crypton Europe.
Driving this ongoing innovation has been a unique dialogue with the A&D community. The consumer input has led to high-performance versions of sought-after textures like chenille and suede. Reflects Randy, "Thank God we didn't rest on our laurels." It's a fitting comment for an entrepreneur who built a trailblazing business from the basement up.
You may also enjoy "12 Can't-Miss Releases at This Year's NeoCon."
Would you like to comment on this article? Send your thoughts to: [email protected]