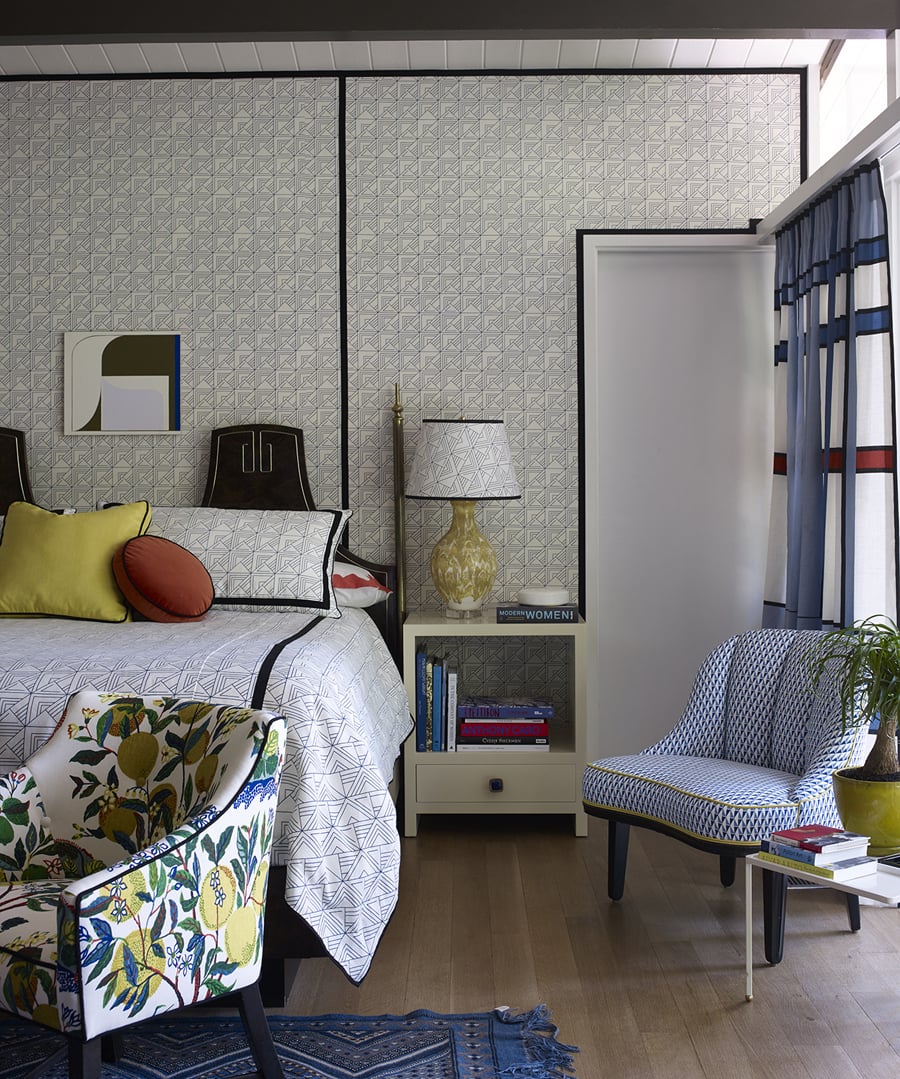 August 29, 2017
Schumacher Breathes New Life Into Frank Lloyd Wright's Forgotten Textiles
The textile company and the master architect collaborated in 1955. A new collection finds fresh purpose in those vintage designs.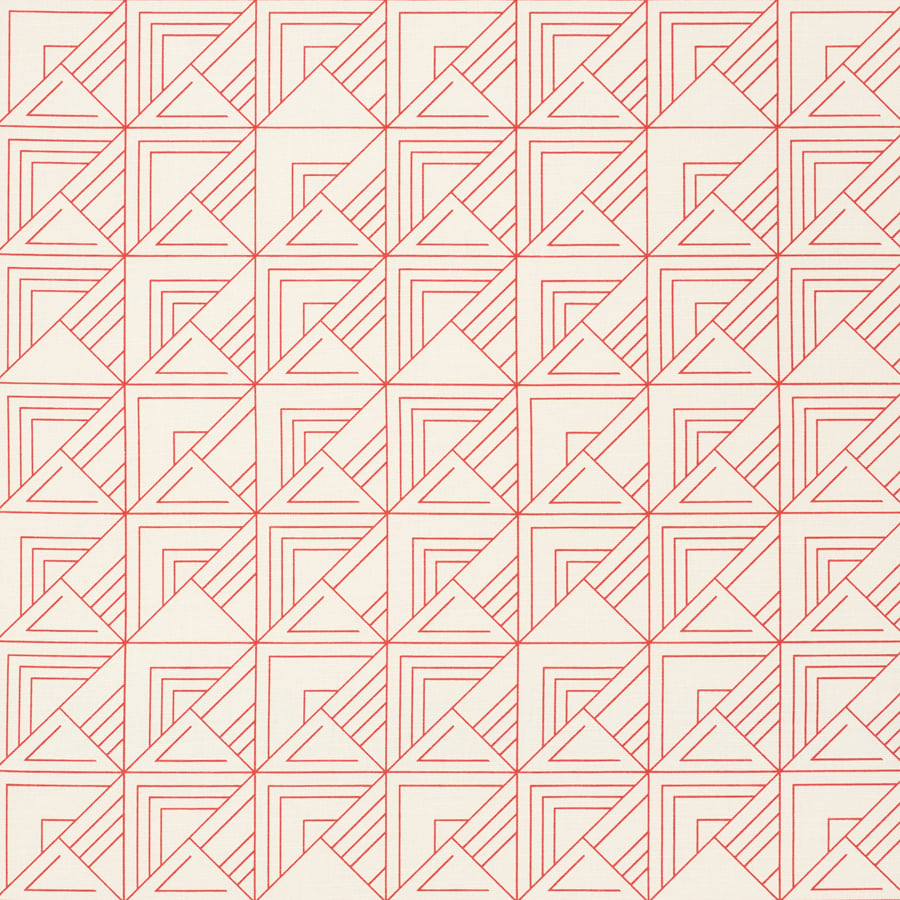 In 2013, shortly after Dara Caponigro joined textile manufacturer Schumacher as its creative director, she made an incredible discovery. In the company's archives, she found a collection of fabrics that legendary architect Frank Lloyd Wright had designed in 1955. She immediately began talks with the architect's foundation to update and relaunch Wright's designs. The result is the Applied Architecture collection, which launched earlier this year in time for Wright's 150th anniversary.
Schumacher's relationship with Wright wasn't a secret—the company had introduced a collection adapted from the architect's designs in 1986 and textiles inspired by Wright's penchant for Japanese art in 1999. But the 1955 collaboration was the first, and was groundbreaking for both Wright and Schumacher.
For the architect, it was the first commercialization of his ideas at a nonarchitectural scale. Encouraged by House Beautiful editor Elizabeth Gordon, he created products under the brand the Taliesin Ensemble. The November 1955 issue of House Beautiful promoted Wright's line as "home furnishings for people who did not live in one of his houses." For Schumacher, it gave the firm a link to one of the most important architects in the country.
The Applied Architecture collection doesn't shy away from updating Wright's palette or applying his surface designs in ways that translate his legacy for the new millennium. For example, for designer Barrie Benson's 1950s ranch home, "we paper-backed one of the fabrics and used it on the master-bedroom walls. We also put it on lampshades and made a coverlet out of it," Caponigro says. It echoes what the master himself did for the November 1955 House Beautiful photo shoot, patterning every conceivable surface, so there's no doubt Wright would approve.
If you enjoyed this article, you may also like "Rediscovering Wright, the Product Designer."