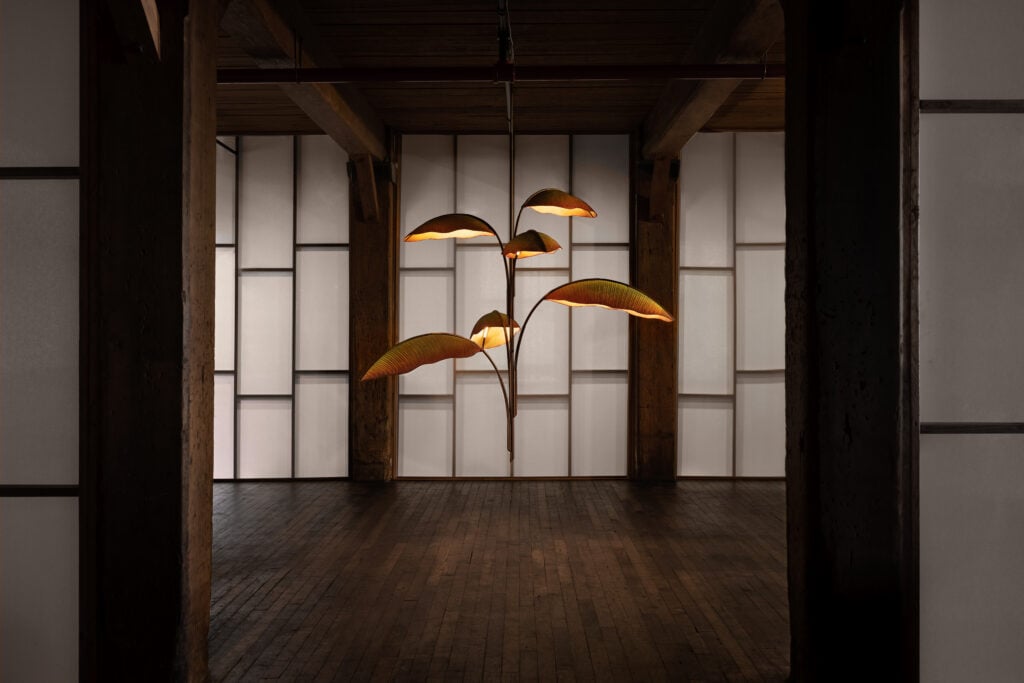 March 11, 2022
Sculptural Lighting Is Having a Moment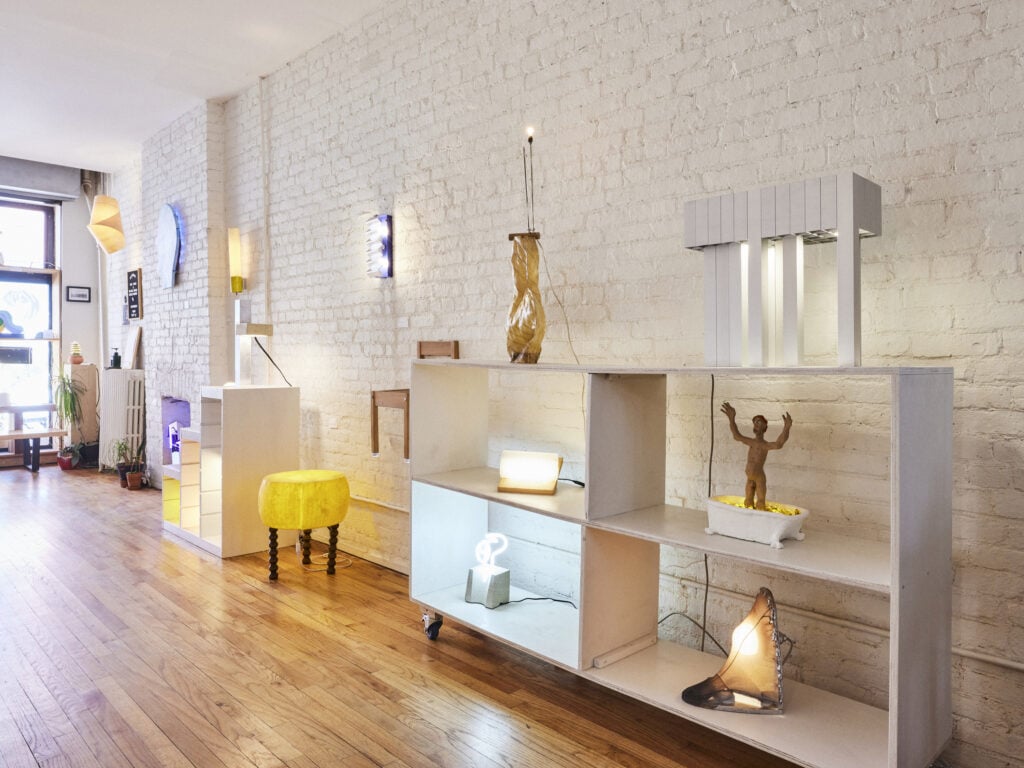 Third Annual Lamp Show at Head Hi, Brooklyn
"We see contemporary lighting becoming more playful and humorous," says Head Hi co-founder Alexandra Hodkowski. "From bananas and animals to abstract organic forms, lamps today are loaded with personality which people are really connecting with." She and partner Alvaro Alcocer are currently hosting the third annual Lamp Show—on view at the Brooklyn-based coffee shop until March 26. The group exhibition brings together works by 50 contemporary industrial designers from around the world that are either familiar with the medium or just testing it out for the first time. The works on view range from repurposed kitchen appliances (Franc Palaia's Blender Lamp) and children's chairs (Gabriella Feuillet's Ita) to narrative-driven miniatures (Rhonda Weppler and Richard Winchell's Burning Down The House) and illuminated cacti (Ian Privett's Glochid 01). Only a few of the pieces on offer—such as McKay Nilson's Suyo Task Lamp—actually a riff on a traditional lamp form.
Maryam Turkey at Carpenters Workshop Gallery
Urban landscapes and decay are evident in the architectonic works of young New York-based, Iraqi talent Maryam Turkey with her Between Rise & Fall fixtures on view as part of Carpenters Workshop Gallery's recent New Guard exhibition in New York.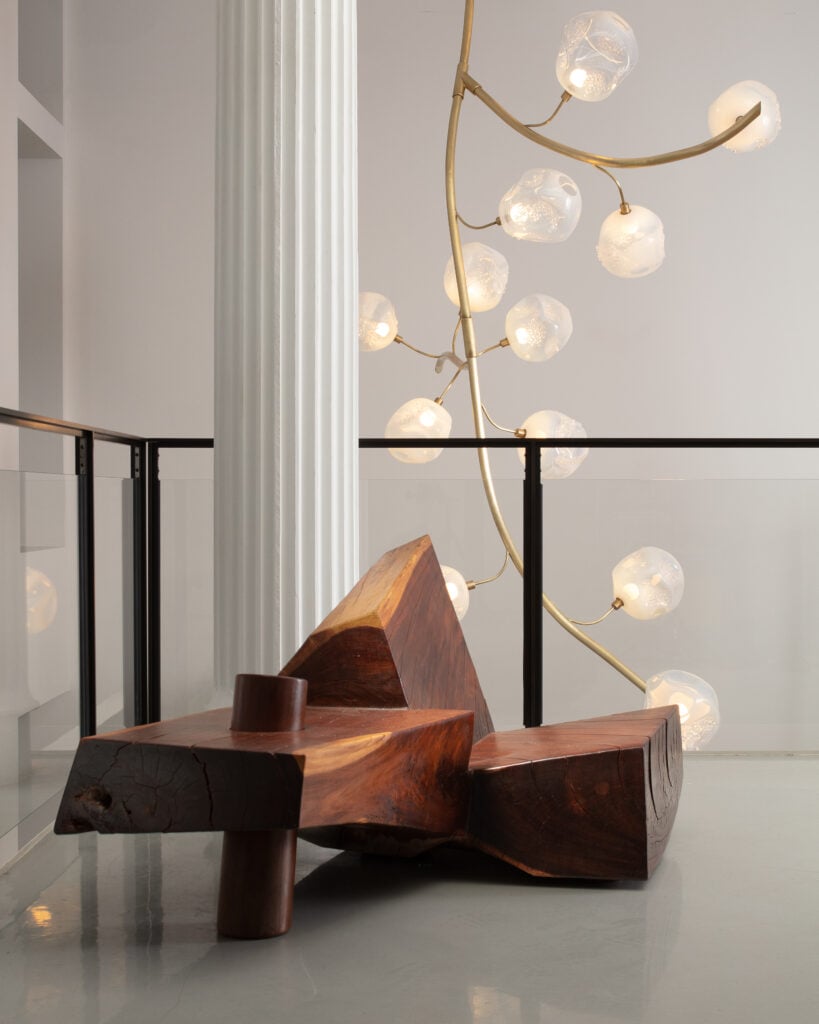 Jeff Zimmerman at R & Company
Human representation and botany are making a comeback and nowhere are these motifs being better expressed than in lighting design. Celebrated glass artist Jeff Zimmerman's massive Vine chandelier currently suspends within R & Company's three-level atrium. "There is incredible interest in illuminated sculptures among collectors, and the market for these original works is growing," says the gallery's co-founder Zesty Meyers. "Light is so important to the experience and atmosphere of a space, and it seems so obvious that we sometimes forget its significance."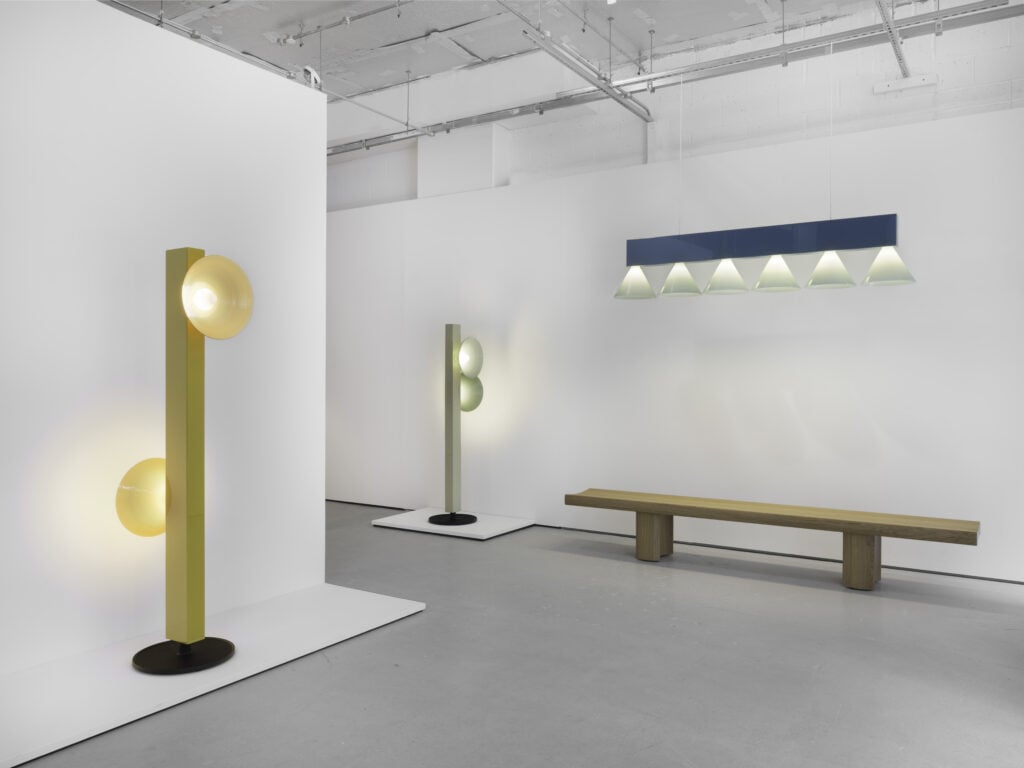 Barber Osgerby at Galerie Kreo in London
In London, noted British design duo Barber Osgerby is showcasing new luminaires that derive from its exploration of orthographic projection and conical forms as they appear to be the perfect forms for channeling light. The various aluminum sections and blown glass shade compositions make the most of color and refraction. "[The collection] encompasses engineered craft, our love of Venini glass, and our enjoyment of working with light to change a space," says Jay Osgerby. The Signals exhibition is on view till March 26.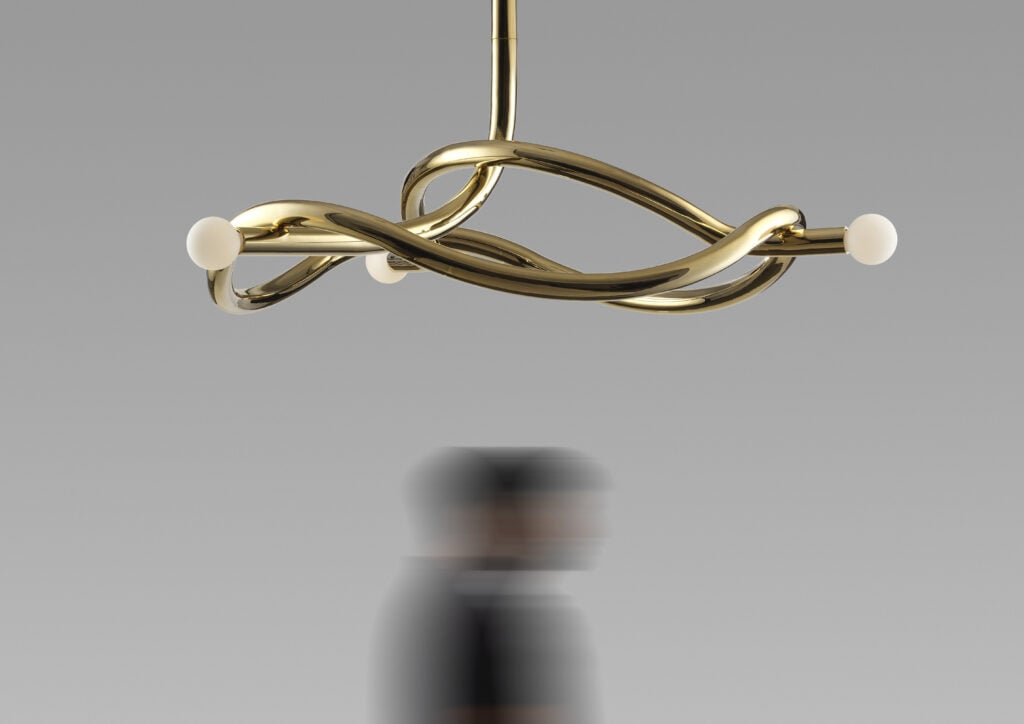 Paul Matter's Tryst Chandelier, available through Galerie Philia
A minimalist yet articulate aesthetic is also evident in lighting collections by New Delhi studio Paul Matter and Brussels-based, Armenian designer Noro Khachatryan. While the former's Tryst chandelier implements interlocking buff brass tubes to evoke balance, the latter's solid brass DY lamps (sold by Los Angeles and Dallas-based gallery Garde) appear to be peeling off themselves to dramatically reveal a strip of the LED light.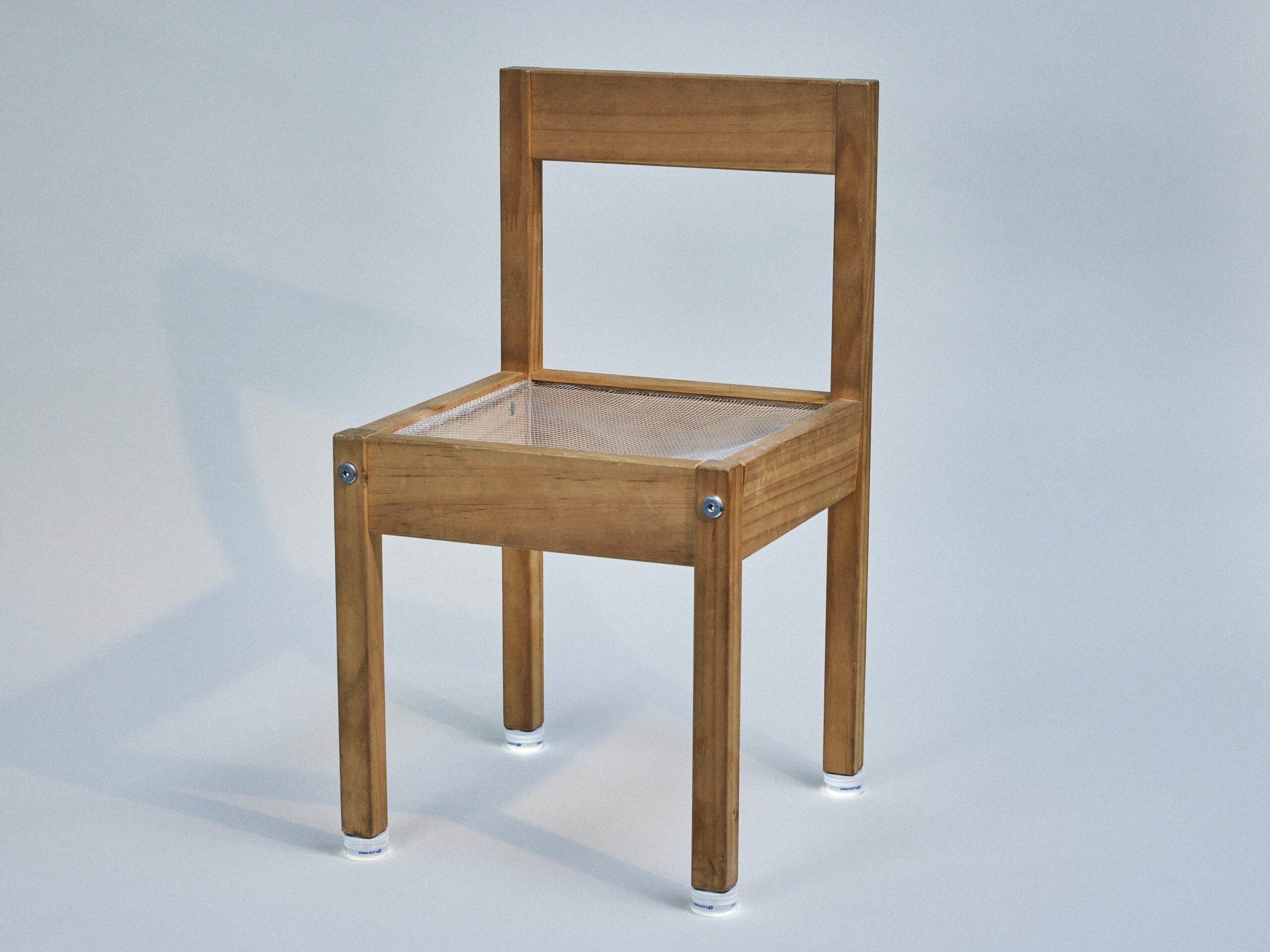 Would you like to comment on this article? Send your thoughts to: [email protected]