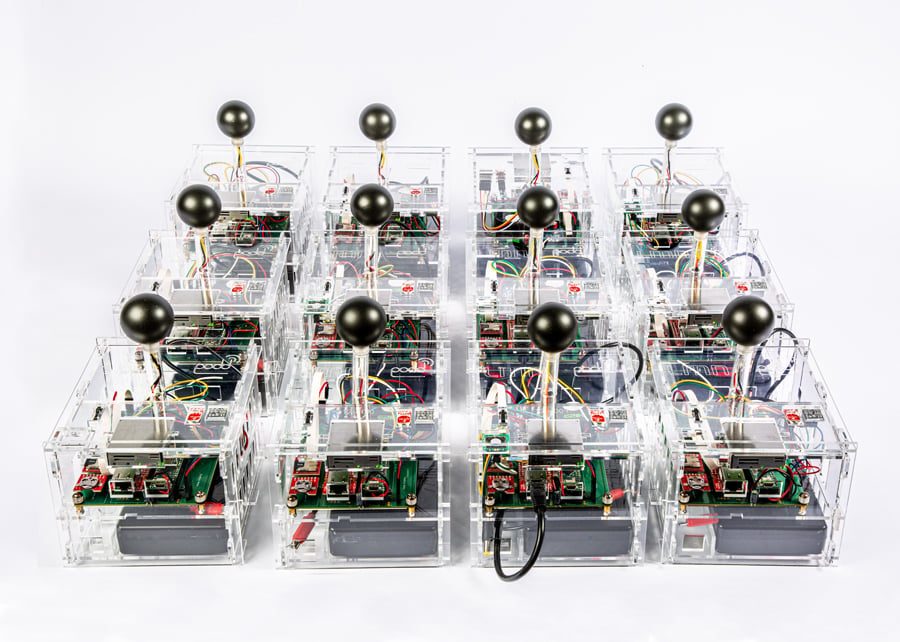 February 5, 2020
Sustainability Tools Up: 3 Promising Tech Innovations to Help Architects Reduce Their Carbon Impact
A recent slew of open-source and open-access tools equip practitioners with the data they need to make more informed material and design choices.
Last summer, Kat West sat at her desk with a list of 150 building materials and a brain-melting mission. A senior sustainability manager for global commercial real estate firm JLL, West had been tasked with calculating the precise carbon footprint of a major renovation project in Atlanta, right down to the carpet, paint, drywall, and ceiling tiles.
Like many sustainability professionals, West had spent what felt like years of her life trawling through manufacturer sites for Environmental Product Declarations (EPDs), and so she was adept at taking educated guesses about the best low-carbon options to use in each product category. But to come up with an exact, all inclusive number representing the carbon emissions that went into the retrofit of a 1960s office building? That was something else entirely.
The comprehensiveness of the request signifies a metamorphosis in the design and building industries. Clients increasingly want assurances that their AEC teams are doing their part to reduce planet-warming greenhouse gas emissions. Meanwhile, certification bodies—including LEED and Living Building—use raw-number data to ward off the criticism that their highest green ratings are little more than branding.
West was actually in a lucky position. Her retrofit client, the floor furnishings company Interface, was so committed to carbon reduction that it had contributed to the development of a new tech tool to help manufacturers, designers, and contractors keep track of carbon emissions. It offered her the chance to pilot the tool, called EC3, before it launched officially this past November.
"It's like a web-based calculator," says West, who emerged from the pilot victorious not only with a verifiable carbon metric but with some fresh hope for progress. "It's given us really actionable information about what is achievable embodied carbon reduction for specific materials."
Here's a closer look at the tool that saved West, and two other systems designed to put data to work on environmental missions in the 2020s.
Mindful MATERIALS
First developed in 2014 by architecture firm HKS, this free and open-source platform is an informative first stop for anyone trying to gauge which products have accessible environmental impact data. A cloud database managed by the international tech company GIGA, mindful MATERIALS constantly aggregates products that meet any one of a variety of baseline environmental criteria. You can search for materials with public sourcing information or VOC and nontoxic ingredient declarations as well as EPDs.
These sorts of filters can be critical to larger ethical concerns. As Lona Rerick, a mindful MATERIALS early adopter and an associate principal at ZGF Architects, puts it, "We can be doing all the right things for carbon, but that [low-carbon] steel product might still have slavery or child labor in its supply chain."
The mindful MATERIALS database also offers designers like Rerick the opportunity to bucket materials that have been meeting certain certification standards. So, for instance, if you're aiming for WELL Building Certification, you can search for products that manufacturers have explicitly mapped to that goal.
Currently, the majority of the platform's 10,000 entries are interior products like flooring, furniture, wallcoverings, fabrics, and ceiling systems—you can even find electrical cables with environmental declarations. But according to GIGA CMO Rebecca Best, that selection is set to expand dramatically this year. "We're aiming for 20,000 products by the end of 2020," says Best. "There's an opportunity here for everybody that touches a building to have an easier time being able to source and specify materials that can make a difference and not have such a negative impact on occupant health or the environment."
EC3
The just-launched Embodied Carbon in Construction Calculator, or EC3, is a testament to cross-industry collaboration. More than 30 manufacturing, academic, design, and software partners contributed time and cash to the development of the free tool, which currently aggregates more than 14,500 EPDs.
EC3 offers the most comprehensive collection of structural material information thus far. You can identify and compare the carbon emissions of various concrete, steel, timber, aluminum, insulation, and metal framing products, among others.
One of the most impressive applications of EC3 is its fast-and-easy unit converter function. Developers understood that manufacturers use a wide variety of units of measure—some declare their carbon in inscrutable "kilograms of CO 2 per pound," others in cubic meters or square feet. (This can be a nightmare for sustainability managers like JLL's Kat West, who are trying to get a handle on a project's overall carbon footprint in one digestible number.)
Integration of EC3 with other tools, from workflow software like Tally in Autodesk's Revit modeling program to the mindful MATERIALS database, is under way.
PODD
In 2020, architects who are serious about sustainability can no longer walk away from a project once its doors open. This decade is going to be all about long-term relationships, and a new hardware device from the technology research studio of Seattle-based architecture firm LMN Architects is a fascinating experiment in how to stay in touch and continue learning when a project is completed—if a client consents to some electronic monitoring.
Researcher Plamena Milusheva and her team have developed PODD, short for Post Occupancy Data Device, a tissue box–size collection of sensors that track, store, and upload environmental conditions data every few minutes. A single PODD unit can measure air particles, temperature, and humidity, as well as light, sound, and CO 2 levels. A fleet of PODDs in one building can give architects a plethora of information about how well their designs are performing day by day.
"This is a push for us to remain more engaged with buildings after the fact so we can learn from it and apply that to a more robust design cycle," says Milusheva.
Clients have to be willing to live with the PODD devices, of course, and LMN has assuaged concerns about privacy by assuring people that it is not recording video or audio. The researchers have also designed PODDs to be kind of cute—the first prototype resembled a miniature cityscape. The latest iteration has a translucent 3D-printed casing so that people sharing their desk space with a PODD can get a good look at all the sensors in action. Milusheva notes that LMN's educational clients have been the most amenable to trying out the prototypes: Schools see the value of collecting data to prove that students are working in safe conditions.
LMN didn't set out to market PODD as a product, but industry-wide interest has been such that the LMN research team made all of the PODDs' data open source files available for download and use on GitHub.
"This is still at the level of research, not a service provided yet," says LMN principal Scott Crawford. "But it's new territory.
You may also enjoy "Fast Track(ing) Production: KOVA Raises the Stakes in Data, Sustainability, and Efficiency."
Would you like to comment on this article? Send your thoughts to: [email protected]