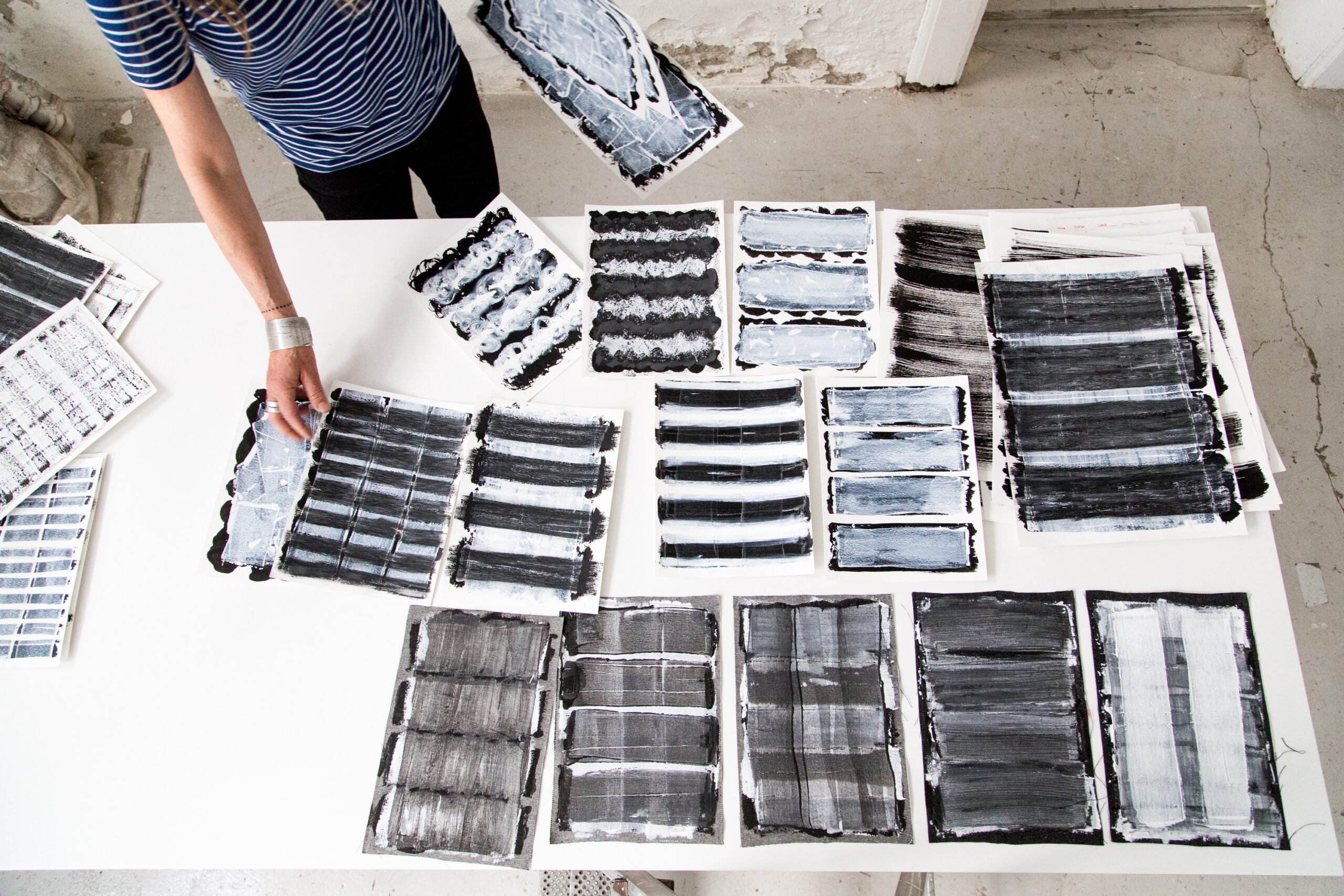 September 1, 2017
Vibeke Rohland Brings Her Meditative Approach to New Sneaker Collaboration and Book
This summer, the Danish textile designer partnered with Adidas to update a classic pair of Stan Smiths and is now preparing to publish a new volume of her work.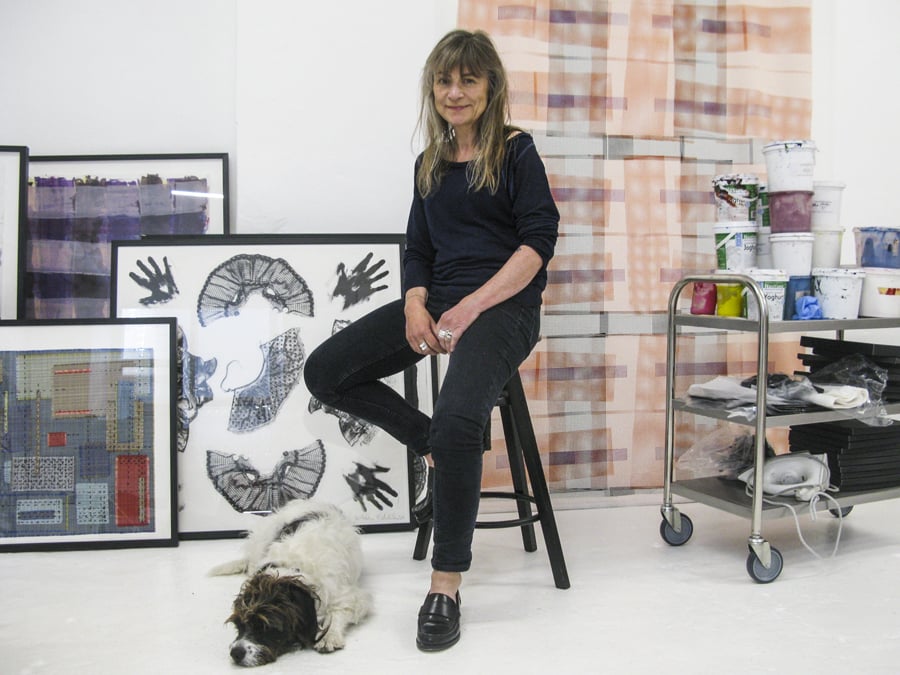 The popularity of textiles reflects cultural shifts that are balancing the virtual with the touchable, process and product, shelter and armature, intuition and calculation—you might say, warp and weft. Danish textile artist and designer Vibeke Rohland achieves these balances through intuitive making that aims to renew the intimacy and authenticity in our dress, our homes, and our shared cultural spaces.
Since the mid-1980s, Rohland's tapestries and pattern-play have been exhibited in, and collected by, world-class art venues like Sweden's Borås Museum of Modern Art, Copenhagen's Kunsthal Charlottenborg, Design Museum Denmark, and the Neue Sammlung Munich. Meanwhile, her designs—from linens and upholstery to porcelain—are produced by brands as diverse as Hay, Georg Jensen Damask, FDB MØBLER, IKEA, and the Royal Danish Railway.
Kvadrat, the Danish textile manufacturer, produces her fabrics and, in a collaboration with Adidas this summer, applied her Squares pattern (made up of dots) to a pair of limited-edition Stan Smith sneakers. The shoes are decorative yet deeply minimal and combine the products of two celebrated international brands with Rohland's artisanal process, building texture layer upon layer. They also reflect Rohland's penchant for focusing deeply on certain motifs: "I take themes up again and again and rework them," she says, "developing pattern, ornament, and visual repetition to work the theme through, into all the corners, and then going from there to strip the idea to the bone."
Rohland began embroidering, knitting, crocheting, and working with clay as a child in the 1960s. After earning a degree in textile design at the Royal Danish Academy of Fine Arts, a grant took her to Paris where she hand painted fabrics for haute couture and interiors for two years. Nearly three decades later, in May 2015, Denmark's queen awarded Rohland the esteemed 138-year-old Hetsch Medal for arts and crafts for her hypnotic silk-screened Crossroads'n Ginham textile. It was based on the traditional gingham pattern, but instead of being a lightweight, woven sequence of squares, it was printed from dots made up of thick accretions of white dye on a single side of the material, like a tapestry.
In a high-ceilinged basement in Copenhagen, Rohland works on a concrete floor under a crystal chandelier, bending over a wooden table surrounded with previous experiments: an X-ray of her old watch, a dish towel she designed for Georg Jensen, fabric draped from overhead pipes. In a larger adjacent room, under the long table at which she has worked for 30 years, Rohland stores ziggurats of rolled-up tapestries and wall hangings.
This winter, she will publish Blackstar 1-150, a new volume that documents the fruits of an ongoing 18-year rumination on color, pattern, and opacity. Her paper-based BlackStar silkscreen prints reveal a concealed starburst beneath swathes of layered pigments, a shape, which, Rohland admits, "I never saw it as a star until I added color." In the series, the star—layered—remains constant while she plays with incremental and arbitrary off-sets and overlay, in sheer, brilliant textile pigments that she mixes herself. BlackStar is a search for infinite possibility, and serendipity, within a limited form. "I don't work from a plan. I like the unpredictable," Rohland says, "and the courage it takes to try it out."
If you liked this, you may also enjoy, "Raf Simons on Design 'Icon' Jean Royère."