September 24, 2020
Textured Metal Surfaces Allow Architects to Play With Light
Specular, a line of metal cladding products from Pure + FreeForm, adds visual dynamism and sustainable performance.
Sponsored by:
"The ephemeral quality of the material is really compelling. It's ever-changing depending on the angle of view and the angle of light. It never looks the same, never static, always transforming itself, in a way it feels like a part of nature," so says Franco Rosete, a Principal at ZGF's Portland Office, describing the metallic surface of Pure + FreeForm's latest offering, Specular. For a project in Northern California, he and his team used this metal cladding products with a custom finish to create a unique statement that was not achievable with other coatings.
A metal design studio based in Minnesota, Pure + FreeForm specializes in premium and contextual interior and exterior metal cladding products, and their new product line, called Specular, is already making an impact. These high-performance aluminum panels are coated in FEVE Lumiflon© resin, creating a durable, crack-resistant skin that prevents UV degradation, corrosion, chemical exposure, color fading, chalking, and diminished gloss.
Specular is created with the environment and our shared sustainable future in mind, using only single skin aluminum to ensure the materials are minimally processed. Used in place of heavier or more expensive materials, Specular is more affordable and easier to work with, says Will Pilkington, president of Pure + FreeForm. "This collection stays aligned with our commitment to providing sustainable, turn-key wall and ceiling panel solutions. Our materials are VOC and Red List free, meet HPD and LEED standards, are 100 percent recyclable and made from at least 20 percent recycled content," he says.
But for architects and designers, the real boon is that Specular offers the opportunity to harness the transformative power of light. The aluminum skins have physical texture, which diffuses light in remarkable ways, explains creative director Geoff Hahn. "You get a visual perception of substantial quality with the durability and flexibility of metal," he says.
Specular allows architects and interior designers to enhance the story of a space by taking into account tradition, purpose and place. "If you can control the texture and how the light mobilizes on the surface, more people will see the semiotic benefits of how metal can help to contextualize spaces, and lend new ways to understand public spaces," Hahn continues.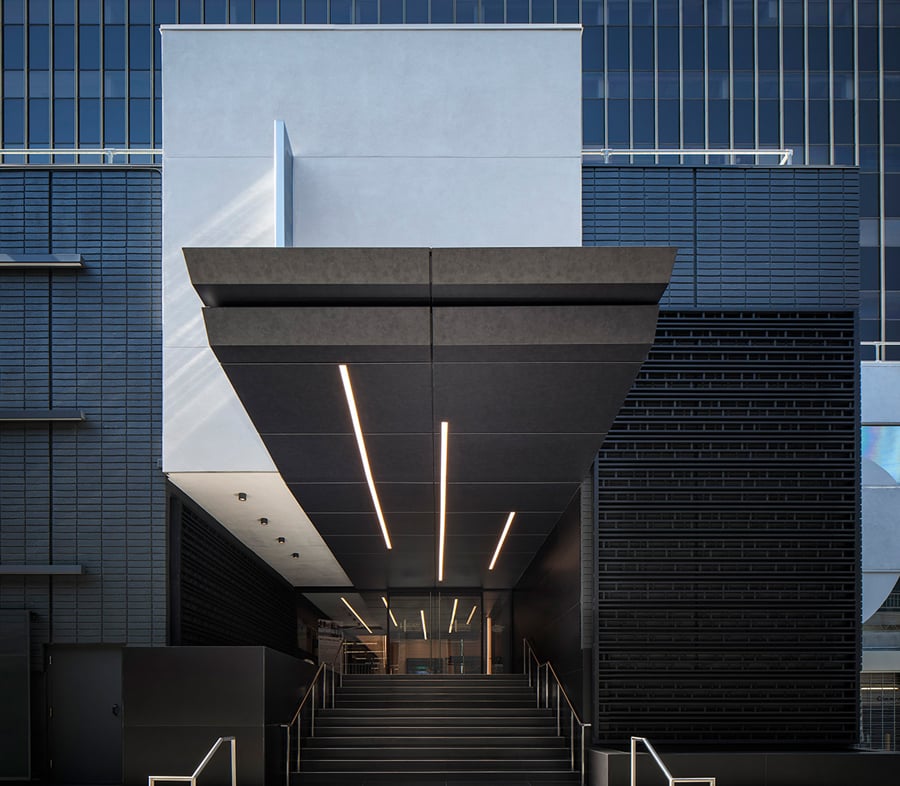 The collection includes classic finishes as well as hybrids made from organic pigments and resins. Because of Pure + Free Form's end-to-end design and production process, designers can adjust pearlescence, texture, fragmentation and light spread through variables such as pattern, color, gloss, texture, and scale.
Available in panel systems or in flat sheets, the material can be used for exterior metal cladding, acoustical ceilings, interior wall panelling, millwork, soffits, column covers, canopies and more. The panels have a lifecycle of up to 60 years, and they can be replaced without having to tear out the structure, which is another win of sustainability and longevity in the built environment.
It's the rare product that's as practical as it is beautiful. "I've never worked with a material that had this much inherent dynamism," attests Rosete.